The biggest presentation of the year from Nintendo at E3 2019 is almost here and it's now been revealed that the run-time of the video will be approximately 40 minutes long!
This new information comes by the way of the Japanese video streaming website NicoNico, which will be carrying the Nintendo Direct: E3 2019 event live. According to their website, the broadcast will be around 40 minutes in length.
WATCH LIVE BELOW:
As for what games we'll be seeing in the Direct, we can expect with near certainty to see both The Legend of Zelda: Link's Awakening and Luigi's Mansion 3 shown in detail for the first time. Since these titles, plus Pokémon Sword / Shield, are confirmed to have playable demos available on the convention floor at E3, we can also expect to see them as headliners in the presentation.
Don't miss your chance to play #LuigisMansion 3, #PokemonSwordShield & more for the first time @ #E32019! Tune into the #NintendoDirect @ 9amPT on 6/11, followed by #NintendoTreehouseLive throughout the show for more game info & the latest Nintendo news. https://t.co/0lcDwkjtO6 pic.twitter.com/NxB8ve9wc8

— Nintendo of America (@NintendoAmerica) June 6, 2019
Unfortunately, we have yet to hear any confirmation of the long awaited Animal Crossing game for Nintendo Switch so far as it was left out of the confirmed set of playable titles. It is worth noting though that the released list of confirmed games is not definitive and includes additional games under 'and more!' — this doesn't mean it won't be playable.
That said, we wouldn't be surprised to see Animal Crossing skip a playable demo at the show and stick to a trailer reveal during the Nintendo Direct. If that is the case though, it's likely that we will still see an extended Animal Crossing gameplay demo from Nintendo staff during the Nintendo Treehouse Live show, just not one playable by the general public and media.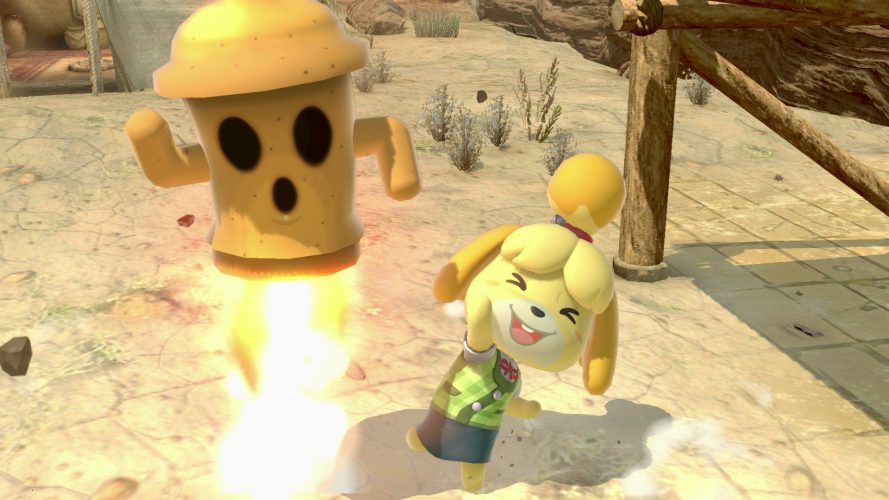 We haven't yet spotted any credible leaks or rumors for the game at E3 2019 either, but we will keep our eyes open just in case anything shows up. Don't expect it though — Nintendo runs a pretty tight ship when it comes to their presentations most of the time.
Luckily, there's very little time remaining to speculate aimlessly because the show starts in just a few days on Tuesday, June 11th at 9AM Pacific Time / 12PM Eastern Time! You'll be able to catch everything live at E3.Nintendo.com or check back on this article at the time as we'll embed the stream in here. Pray with us for Animal Crossing!