We were treated with a glorious Happy New Year surprise yesterday from Nintendo showing off a brand new Japanese commercial for Animal Crossing: New Horizons, but now we have the video and official box art in English!
First up, the Japanese commercial for the game has been fully translated into English. Now we can hear everything Tom Nook and Timmy & Tommy have to say in their Deserted Island Getaway Package sales presentation to the villagers! Watch it below:
https://www.youtube.com/watch?v=B9pYEXlg0ys
And at the end of the commercial, the official box art for Animal Crossing: New Horizons in North America is revealed! Thankfully, it's essentially an exact match of the excellent Japanese version we saw yesterday, save for the quick English logo swap. Here it is below…
Last of all, the Isabelle account on Twitter provided us with another look at the official key artwork shown off yesterday, now with a wider field of view than before! It's a higher resolution too, so we can zoom in on some of the new characters with greater detail quality.
Be sure to click on the image below to see that highest quality version… it makes a great desktop wallpaper too!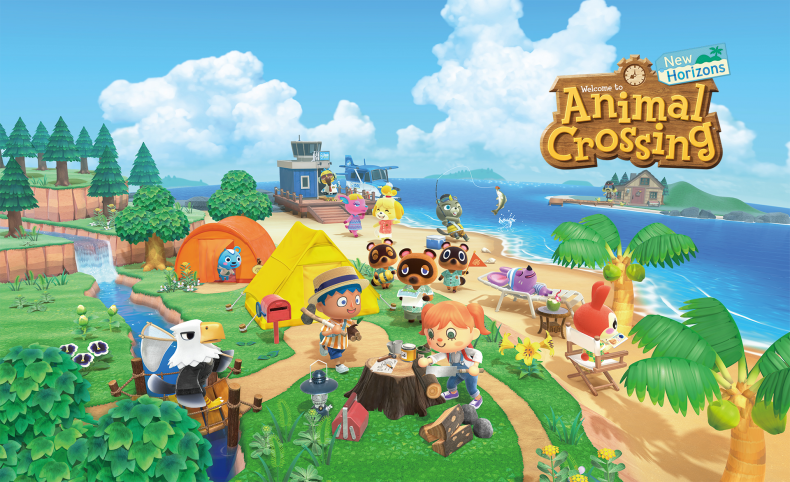 For more on the key artwork, be sure to check out our complete analysis covering five new discoveries here if you haven't yet read it!
Animal Crossing: New Horizons launches worldwide in less than three months from now on March 20th! Check out our release date countdown here, or pre-order the game here. Stay tuned to Animal Crossing World for more news as we approach the release!