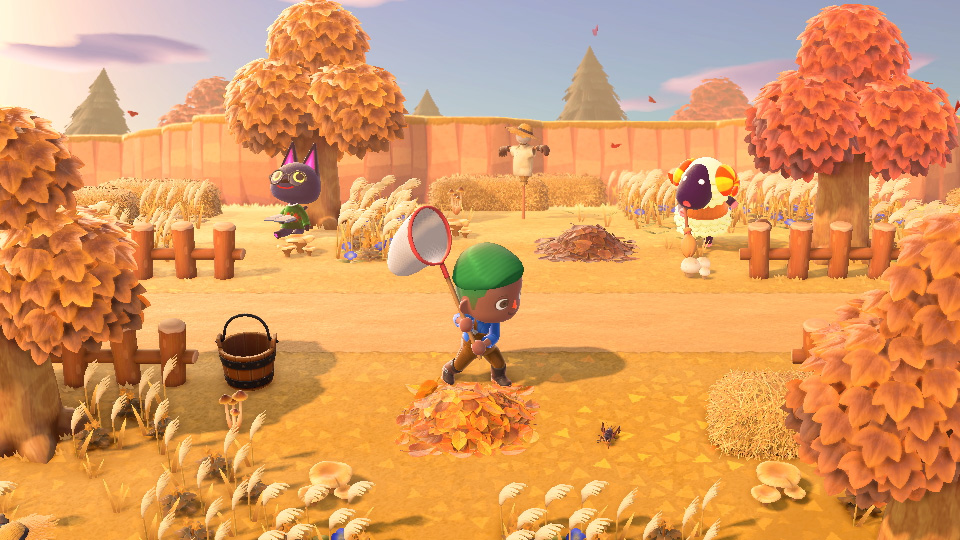 Last month, a set of five small Animal Crossing: New Horizons screenshots were released through a new promotional postcard promoting the game.
We did our best at the time to try enlarging and enhancing the quality of them with a few techniques, but they still were pretty difficult to be able to spot minor details.
Luckily, Nintendo has finally released full-size versions on the Japanese official website for Animal Crossing: New Horizons today alongside the just-released commercial and box-art!
Here's the complete set of updated high resolution screenshots, as always click on them for the best version: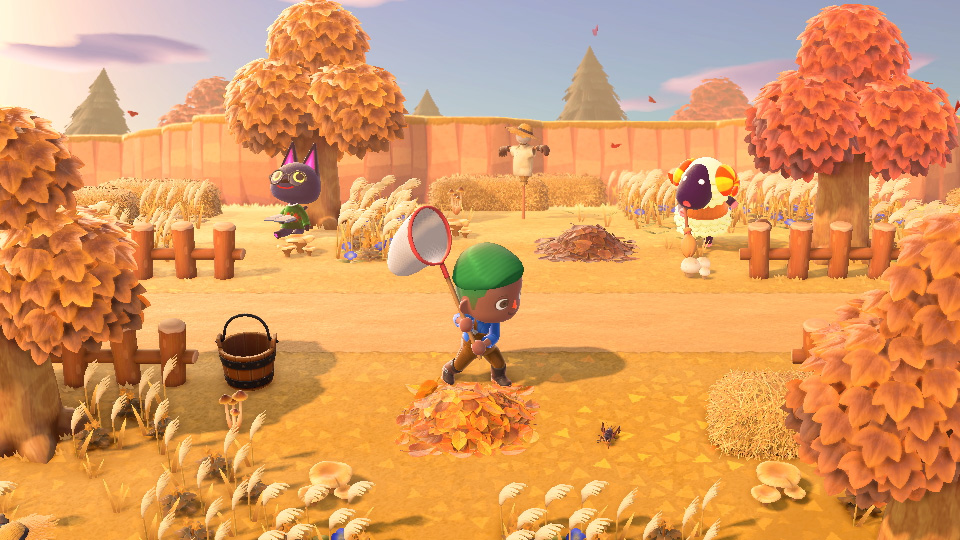 So, what's new? Well, there's not much that we didn't already spot and mention in our previous analysis article for the tiny screenshots, but we can see those discoveries in much better detail now.
For one, the scarecrow furniture item I pointed out in the back of this autumn screenshot above is far more detailed now. (shout-out to the fellow on Twitter who told me that was a lamppost) It's nice to get a better look at our queen Vesta and the various decorative leaves everywhere too.
Something that I didn't spot previously in the tiny screenshots are the glasses Kiki is wearing while sitting under the tree on the left. I believe this would be the first time we're seeing villagers wearing accessories in New Horizons, after the introduction in Happy Home Designer and Pocket Camp.
She appears to be reading a book too, which could be the reason for her glasses or it could be an unrelated coincidence. Either way, it's great to see villagers will definitely be wearing accessories in some form or another with New Horizons!
Anyway, that's about everything! Nothing groundbreaking here since they aren't completely new screenshots but it's always great to see more high-quality views of this gorgeous game.
Animal Crossing: New Horizons launches worldwide in less than three months from now on March 20th! Check out our release date countdown here, or pre-order the game here. Stay tuned to Animal Crossing World for more news as we approach the release!