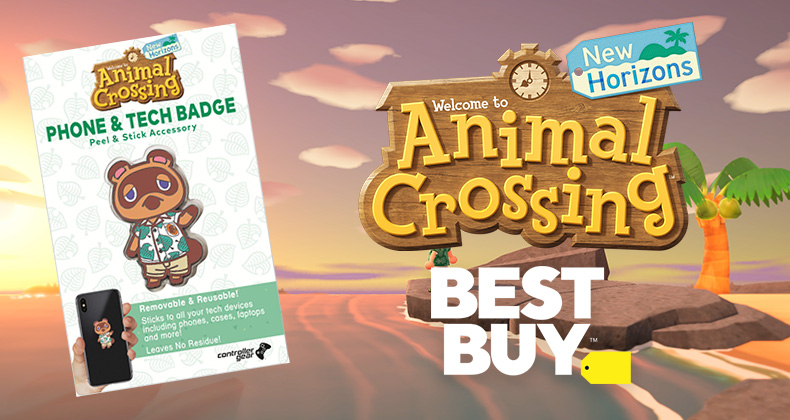 We finally have an officially announced Animal Crossing: New Horizons pre-order bonus for the United States available at Best Buy!
According to Best Buy's product page for Animal Crossing: New Horizons, all pre-orders of the game will receive a free gift with purchase in the form of an Animal Crossing Phone & Tech Badge. In terms of design, the badge features the New Horizons version of Tom Nook in his new deserted island attire.
Looking closer at the product, it looks to be a sticker badge intended to be placed on the back of your phone, laptop, or other device. The badge does advertise itself to be easily removable and reusable too, with no residue, but we'll have to judge that for ourselves.
You can get the Animal Crossing Tom Nook Phone & Tech Badge with pre-order of Animal Crossing: New Horizons at Best Buy here.
If this pre-order doesn't interest you, an Animal Crossing: New Horizons Journal with Calendar pre-order bonus has been confirmed for Target US. Learn more about it here or pre-order at Target here.
Animal Crossing: New Horizons launches worldwide in less than three months from now on March 20th! Check out our release date countdown here, or pre-order the game here. Stay tuned to Animal Crossing World for more news as we approach the release!