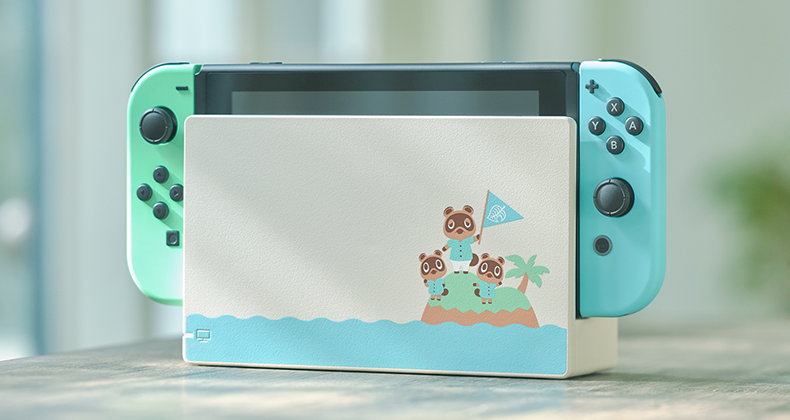 Following up on our article yesterday about Nintendo's announced production delays for Nintendo Switch hardware in Japan, we have more news from Nintendo of America.
Originally, we reported yesterday that Nintendo had released a statement in Japan delaying pre-orders for the special edition Animal Crossing: New Horizons Switch due to expected delays in production from the coronavirus outbreak.
While pre-orders in the Japanese market remain delayed at this time, a statement has been released by Nintendo of America to Kotaku reassuring that product sales in both North America and Europe are not affected at this time. This includes pre-orders.
Here's the full statement from Nintendo of America via Kotaku:
We can confirm that the manufacturing of some Nintendo products for the Japanese market has been delayed due to the impact of 2019-nCoV coronavirus outbreak. Nintendo does not anticipate a significant impact on our broader global supply chain for systems and accessories at this time, and product sales in North America and Europe, including preorders, are not affected. We would like to express our concern and support for all those affected by the coronavirus during this challenging time.
In regards to the special edition Animal Crossing: New Horizons system in particular, we suspect that most of the units destined for North America & Europe have already been produced and are in the process of being shipped over, hence the lack of expected delays.
We're glad to hear that Animal Crossing fans overseas won't have to worry about any delays, and hope that the coronavirus outbreak in China resolves itself soon.
Animal Crossing: New Horizons launches worldwide in less than two months from now on March 20th! Check out our release date countdown here, or pre-order the game here. Stay tuned to Animal Crossing World for more news as we approach the release!