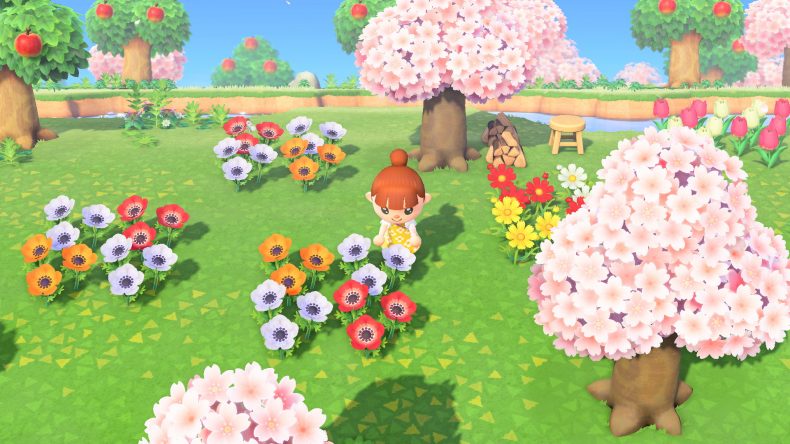 As we reported earlier this week, the latest weekly issue of Japanese gaming magazine Famitsu features the world first review of Animal Crossing: New Horizons!
A couple days later, we now have the full translated text of Famitsu's reviews for Animal Crossing: New Horizons, thanks to Japanese Nintendo who published the excellent translation. If you're wondering why reviews is plural, that's because the Famitsu review score is technically made up of 4 different review scores put together.
Each score comes accompanied with its own written review blurb, although for this game, the text sure feels extremely similar between the different reviews. As a reminder, the total score for Animal Crossing: New Horizons was 38/40, which is one point lower than New Leaf and one point higher than Wild World & GameCube.
Without further ado, here are the four Animal Crossing: New Horizons reviews translated from Famitsu with scores…
Reviewer #1 – Score: 9
The scenery, furniture, and dwellers have all become beautiful, so you can fully enjoy a high-quality life where you feel the island's atmosphere; everyday feels like being in a resort. It is worth trying to fill an empty island little by little with DIY. If you place furniture outdoors they can be broadly used with a sense of freedom that feels good. The "Nook Mileage" can also work as a guide, and the rewards are also very useful. I'm surprised that the museum is so large like a totally different dimension, but this keeps making me filled with the desire to collect things.
Reviewer #2 – Score: 9
While retaining the series' atmosphere and touch, the more beautiful graphics and life in an uninhabited island are fresh. I'm excited that there are a lot of things that I can do; collect materials and make things with DIY. While playing with the sense of freedom, the "Nook Mileage" gives "Miles" for completing various objectives; it can also serve as a gameplay guidance which is good. As more and more dwellers get added, the island will eventually become lively, which brings joy and makes you want to enjoy it for a loose and long time.
Reviewer #3 – Score: 10
While including all the fun features throughout the series, they also solved all the detailed parts that I wished they would've done before, so it's great that it has been powered up. You can create the island's terrains and place building totally as you like it, so it will be irresistible to those who have fixations. There are also "Mileages" that propose a way to spend your time as a close objective, so there is no worry of getting lost on what to do, so it's the most gracious.
Reviewer #4 – Score: 10
The gameplay and touch that form the basis is the same with [past] series titles, and you can feel the relief. In addition to that, the freshness from this game is also great with things like Smartphone features, Crafting features, and obtaining Mileages. The system that lets you share the fun of living in an uninhabited island – from surprises to joys – with various players is excellent. The quote distribution of the appearing characters are also great; they create a reality that you can enjoy addictedly. The stress-less interface design is also good.
Honestly, these reviews really don't tell us much of anything besides what we could learn just from watching the official trailers for Animal Crossing: New Horizons, which kind of underscores the criticism of Famitsu reviews that we have discussed previously in the last article.
Nonetheless, the very first public review for Animal Crossing: New Horizons is still notable news and I know some of you were certainly curious to see what they had to say after seeing the score earlier this week! Once again, a big thanks to Japanese Nintendo for the translation.
Animal Crossing: New Horizons launches worldwide on March 20th! Pre-order the game here, the official guide here, and check our release date countdown here. Stay tuned to Animal Crossing World for more news as we approach the release!