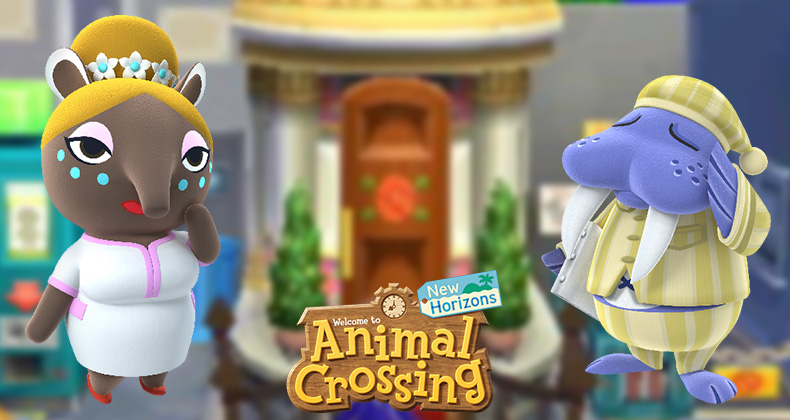 A fan favorite feature from Animal Crossing: New Leaf could be making a triumphant return in soon, according to limited information found inside a datamine of Version 1.2 for Animal Crossing: New Horizons!
Once again, everyone's favorite dataminer Ninji is back at it again taking a look at the game's code and observing any new changes seen. We already covered some interesting adjustments to bug spawn rates, but today's update turns the focus to a possible upcoming feature.
That new feature which could be coming to Animal Crossing: New Horizons soon is none other than the hugely popular Dream Suite returning from Animal Crossing: New Leaf on the 3DS!
We do want to stress that Ninji offers far less confidence in this finding than his past reveals, so that's why we've titled this article with the rumor prefix. That said, there is some compelling evidence to look over here, and we'd expect the feature to arrive eventually regardless.
First off, since the launch version of Animal Crossing: New Horizons, save files for the game have had a 'DreamID' field inside of the 'SaveNetLandProfile' structure which is pretty interesting but entirely unused so far.
With the recent Version 1.2 April Update though, a new piece of code was added called 'ActorNetDreamLand' with interesting states like 'cGetId', 'cUpload', 'cDownloadHeader', 'cDownloadIsland', 'cReflectSave'. All of these names clearly indicate some manner of downloading or uploading islands, which is exactly what the Dream Suite feature is.
https://twitter.com/_Ninji/status/1253434349900328961
On top of this, Ninji found another block of code that packages data together to send to Nintendo's servers, which he believes is likely related to the Dream Suite. If so, this could be used to upload the dream islands for others to download.
Here's some of the more interesting names seen in the code that may relate to the Dream Suite:
mMtPlayerVillagersNum
mMtNpcVillagers
mMtFirstUploadTime
mMtCurUploadTime
mMtWeatherArea
mMtGameRegion
mShareUrl
Of course, this feature may not take form of anything that actually resembles the literal Dream Suite building in New Leaf and could be implemented in an entirely different way. Regardless, the actual function of the feature would likely remain the same and it's interesting that multiple references to 'Dream' are found in the code.
For those unfamiliar with past Animal Crossing games, the Dream Suite facility served as a handy feature in Animal Crossing: New Leaf enabling the ability for players to travel to instanced copies of other towns online.
In a technical sense, the Dream Suite essentially uploaded copies of towns to Nintendo's servers and allowed anyone to visit one of these copies by inputting a specific 'Dream Address'. When a Dream Address code was entered, your Nintendo 3DS would download a copy of the associated town from the game servers and let you roam free inside it.
Because they were a simple copy, dream towns could be visited at anytime without the town owner being online and no destructive changes would be made to the town. This made for a great way to share your town with others while being immune to any risks or the hassle of arranging a playtime.
Of course, some of those destructive concerns have been largely addressed with the new restrictions on visitors to your island who aren't Best Friends. There are still some gaps though, like stealing items from the ground or plucking your flowers.
Regardless, the Dream Suite is clearly a feature perfect for Animal Crossing: New Horizons given the amazing new possibilities for island design with outdoor furniture and terraforming we've been enjoying for the past month. Frankly, it's shocking that we don't already have this feature and we're super excited for the possibility of dreams making a return soon!
Plus, it would be a great tie in to bringing more missing special characters back to New Horizons as both Luna and Wendell (pictured in the article banner) featured as part of the Dream Suite before. Luna ran the actual facility and helped you with entering a dream, while Wendell could be found inside of your dreams sharing patterns from the town owner.
So, would you be delighted to see the Dream Suite or a similar feature arrive in Animal Crossing: New Horizons? Did you make use of the function in Animal Crossing: New Leaf, or never really care much about it? Let me know what you think in the comments below!
For more on Animal Crossing: New Horizons, check out our many helpful pages on the game in the Guides section here.