Animal Crossing: New Horizons is continuing its path towards complete domination of the world today with the announcement of a brand new manga series on the way to Japan soon!
Announced in the latest issue of Coro Coro magazine, the worldwide sensation that is Animal Crossing: New Horizons will be getting a new series of manga drawn by Kokonasu Runpa beginning in the next issue releasing around the middle of June.
Alongside the announcement, a small one-shot preview of the manga was released in this month's Coro Coro showing off what is likely to be the main characters in the series. Tom Nook, Isabelle, Blathers, Harvey, Wisp, and even series newcomer C.J. are all featured in this shot included below!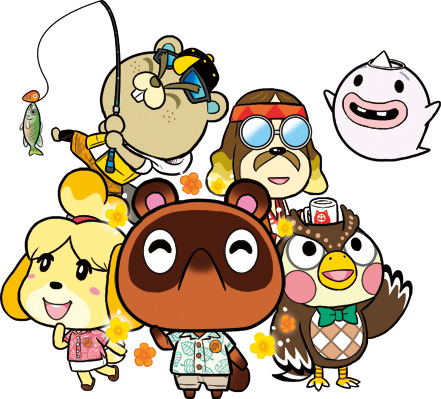 There's no details yet on exactly how this new manga will unfold, besides the character reveals seen above, but there's plenty of possible material to work with in New Horizons, especially in all aspects of deserted island life. Could we learn more about C.J. and what happened to Chip? Or some backstory on C.J.'s much theorized and potential relationship with Flick?
And although it's unlikely to happen, we think it'd be pretty cool if returning characters coming in future updates were announced through an appearance in the manga. Imagine Brewster showing up to reveal the return of his Roost Cafe in Animal Crossing: New Horizons!
This follows another small manga series that was previously released earlier this year titled 'Animal Crossing: New Horizons – Carefree Island News' in the run up to New Horizons' release to promote the game. As exciting as that was, it never really amounted to much though.
Above art is from past Ciao Magazine manga, not the new upcoming series.
If you're curious about the previous mini series that featured in Ciao magazine and want to take a look, we featured a preview of the first issue from StarlitGlitch earlier this year — check it out here. Another small series with Timmy & Tommy was released by Nintendo on their website to promote the game, which we've fully cataloged here.
We're excited to find out exactly what this fun new Animal Crossing: New Horizons manga has in store for us when the first edition is released inside of next month's June issue of Coro Coro! Let us know your thoughts in the comments below and what you'd like to see yoursrelf.
For more on Animal Crossing: New Horizons, check out our Guides page here. (Via Anime News Network)