Happy Father's Day everyone! If you haven't gotten your limited time Father's Day Mug item in Animal Crossing: New Horizons yet, today is as good of a day as any to do so before it's too late.
You can find the special Thank-You Dad Mug item by accessing Nook Shopping at either the Nook Stop terminal in Resident Services or using the Nook Shopping app on your NookPhone if you've unlocked it.
Inside Nook Shopping, the Thank-You Dad Mug can be found in the Special Goods section under the Seasonal Tab all the way to the right. It'll only be available until the end of June, so you should order one now if you haven't yet.
Sadly, there aren't any other Father's Day festivities happening in Animal Crossing: New Horizons, but we thought we'd take a quick look back at how this holiday was celebrated in past Animal Crossing games since it's changed quite a bit over the years!
Animal Crossing GameCube Father's Day
The only Animal Crossing game in the series to treat Father's Day as a proper 'event' with more than a letter or catalog item is actually the original title for GameCube!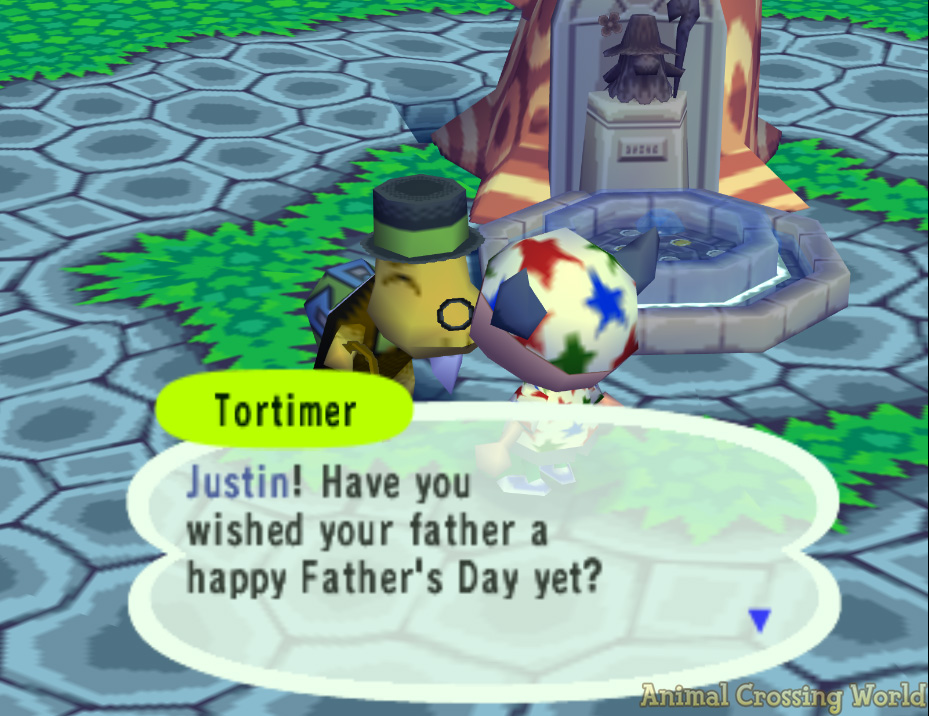 In Animal Crossing for GameCube, you could find the town's mayor Tortimer hanging around The Wishing Well every Father's Day ready for a nice chit chat with you.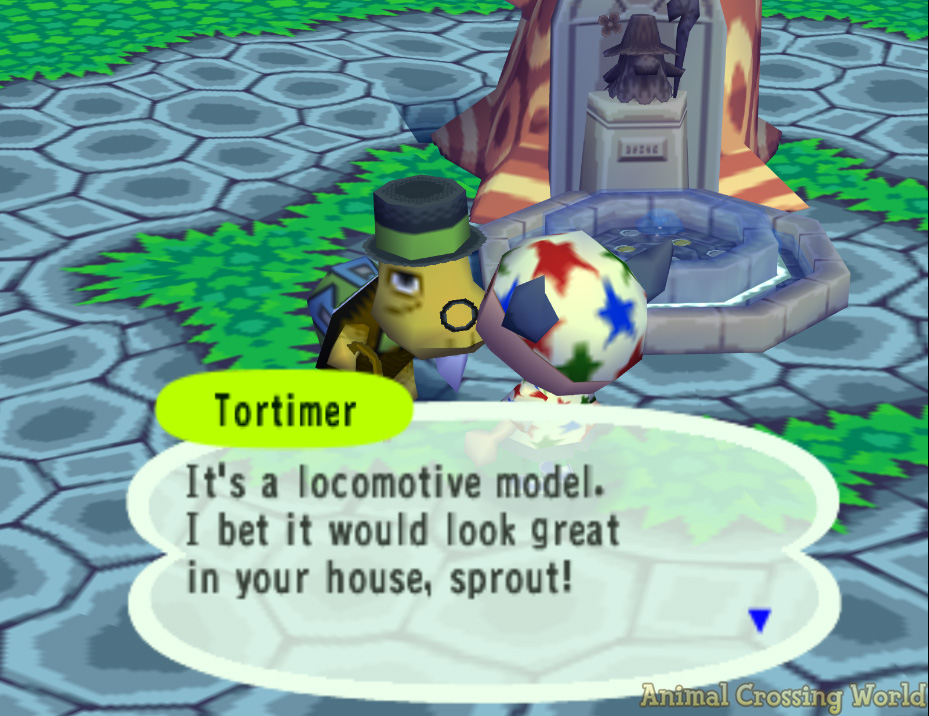 As with most of these mini-events in the original Animal Crossing, Tortimer would offer you a gift after a quick chat. In this case he gave out the Locomotive Model item, meant to symbolize spending afternoons playing trains with your dad.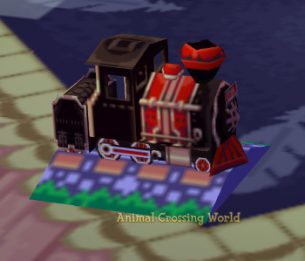 Speaking of the Locomotive Model, here's a screenshot of the item that I captured myself playing Animal Crossing for GameCube briefly earlier today to write this article. From my research online, there are zero photos of most of this item and the other model pieces anywhere else!
Animal Crossing: City Folk & New Leaf Father's Day
On the other hand, both Animal Crossing: City Folk and Animal Crossing: New Leaf took a different approach with a less involved Father's Day event. Instead of speaking to a character, you would receive a letter in the mail addressed to you from your in-game Dad.
Inside of that letter, an attached present could be found revealing a special Red Carnation flower that can be planted in the ground or placed as a furniture item. Accordingly, a similar Pink Carnation was given for Mother's Day.
Using both the Red Carnation and Pink Carnation flowers from each flower, it was possible to breed a hybrid White Carnation in Animal Crossing: New Leaf! Notably, the Carnation flowers as a whole appear to be conspicuously missing in Animal Crossing: New Horizons. (Image Credits: Fandom, mayorbec)
---
Stay tuned to Animal Crossing World for everything on New Horizons, including our extensive Guides section here.
Animal Crossing for Gamecube Animal Crossing: New Horizons Event News