We're loving the brand new Dreaming with Luna feature found in Animal Crossing: New Horizons' Summer Update Wave Two released today, and we have four tips today on what you should know about uploading your own island!
Before you upload your beautiful island with Luna to the Dream World, you might want to be aware of a couple matters surrounding the moderation of Dream Islands by Nintendo that have come up so far, plus some other tips. And if you've already uploaded an island, you may want to consider making some changes and re-uploading.
So in this article, we'll be going over four different things that are important to know before you upload your Animal Crossing: New Horizons island to the Dream World with Luna!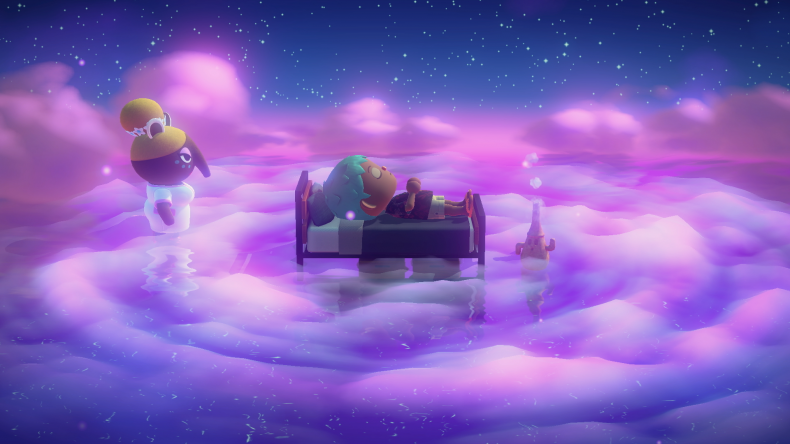 Nintendo Deletes Dream Islands For Advertising Violations
Every player has their very own Passport in Animal Crossing: New Horizons with a number of customization options including Title, Passport Photo, and most importantly an open Comment field. Naturally, many have taken to using the wide open Passport Comment option to promote their website, blog, or social media page — including yours truly right here.
While that appears to have been an acceptable usage of the comment field for regular online play as many have been doing so without issue for months since launch, that's not the case for Dream Islands.
That's not just a theory either as multiple players online including JVGS Jeff and takoyakiemi have shared Nintendo Code of Conduct violation notices today. Considering the Dreaming feature only went up less than 24 hours ago, it's clearly being taken quite seriously by Nintendo.
Be careful about putting your site/blog/social media on your ACNH passport! Nintendo seems to be quite strict about it! I had my blog address there from months ago, & I didn't even realize it's what my character would say in dreams, & I just got a violation. #animalcrossing #acnh pic.twitter.com/9zGoGfbwmz

— JVGS Jeff (@jvgsjeff) July 30, 2020
The exact messaging in each violation varies slightly, possibly because of regional differences, but one states specifically that the player "shared or conveyed content that was intended for advertising or promotion". Both messages come with a stiff warning as well that access to Nintendo Account services could be restricted if future violations are repeated.
When you receive one of these violations, your island's dream is completely deleted from the Nintendo servers as well and players can no longer visit. You may go ahead and re-upload the Dream Island at any time, but beware that repeated violations could see your account suspended.
https://twitter.com/takoyakiemi/status/1288789204931997702
But what kind of content counts as Advertising or Promotional content exactly? In the case of JVGS Jeff, his dream island was removed for including a website blog URL in his comment. For takoyakiemi, she featured her Instagram username in a comment.
So if you've got any comments on your Passport referencing either a website URL or a social media account, we'd highly recommend removing them prior to uploading a Dream Island if you don't wish to feel the wrath of Nintendo in your email inbox!
Dream Islands Can Be Reported For Cheating
Although we can't say for sure, one possible way that the Dream Islands previously discussed were deleted for Advertising could be from the in-game Report function. At any time when exploring a Dream Island, you can press the – Button to bring up an extensive Report menu with many options.
Most of the available report options are pretty standard stuff you'd expect to see including Violent Content, Hateful, or Inappropriate. But right at the bottom of the list lies a far more interesting Cheating report reason.
Theoretically, this means that it's possible Dream Islands featuring hacked items or other attributes that aren't typically obtainable with normal play could be deleted from the Nintendo servers with a violation notice, just like the Advertising issue.
However, it's important to note that the Cheating report option has existed in other areas of Animal Crossing: New Horizons since launch and we're not aware of any violations being issued so far. Additionally, we haven't seen any Dream Islands be deleted yet for Cheating violations, unlike Advertising where specific examples are widely available.
UPDATE: @wallfloweracnh on Twitter has shared a violation notice received from Nintendo taking down their Dream Island for "Cheating/hacking during online gameplay". 
So consider this a cautionary warning that Nintendo does have the infrastructure in place to facilitate deletion of dream islands uploaded with hacked items that are reported if they wish to do so. How often the developers will actually choose to enforce this option remains to be seen though.
Finally, the term Cheating is quite a broad definition, so it's hard to know exactly what Nintendo means. In our opinion though, the company wouldn't touch anyone's island for simply having regular items obtained through hacking or duping, but rather items that are impossible to normally obtain at all.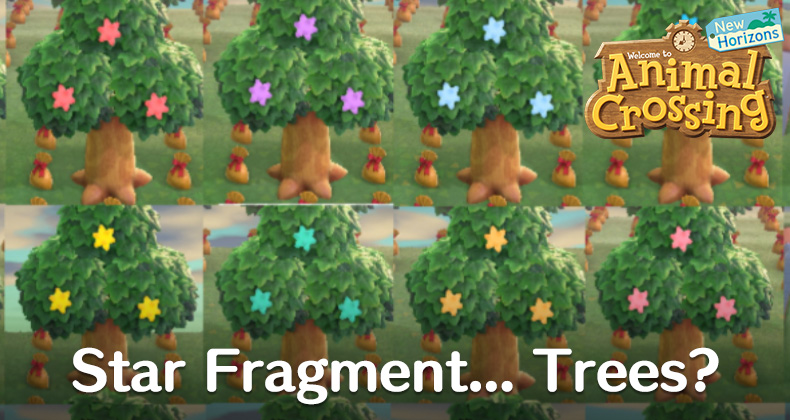 Specifically, we're talking about matters like the Star Fragment Trees that became popular a couple months ago or the special fence from Harvey's Island some hackers have obtained. Since these items are strictly unavailable through normal play, Nintendo could remove islands featuring them without much issue.
Arguably, it's a poor experience for an unknowing player to come across these items on an island and discover that it's impossible for them to decorate their own island in the same manner without hacking.
Your Bulletin Board Messages Get Uploaded For Viewing
It's worth being aware that when you upload your island to the Dream World with Luna, a surprising amount of data and information from your island gets included. That even includes any messages on your island's Bulletin Board next to Resident Services!
Of course, this won't be an issue for most players, but we're certain there's more than a few naughty folks out there with something on their Bulletin Board that they really shouldn't be displaying to the entire world.
Not to mention, any inappropriate Bulletin Board messages could theoretically put you at risk to a Nintendo smite of your Dream Island from the servers, just the same as Advertising or Cheating. So it's probably best to keep that board clean before you upload any Dream Islands!
Dizzy Bone's Bulletin Board of beautiful drawings is featured above! Check out her Dream Address at DA-0488-2098-9558.
Don't Forget Ladders & Vaulting Poles If You're Missing Inclines & Bridges
Most islands in Animal Crossing: New Horizons at this point in time have likely been fully developed with inclines and bridges leading to every section, but there are definitely some exceptions out there.
Whether that be for the surprisingly restrictive limit on amount of inclines, or aesthetic reasons in keeping the island intentionally under developed, some islands just require a Ladder or Vaulting Pole to fully navigate around everything.
Unlike the Dream Suite from Animal Crossing: New Leaf though, there doesn't appear to be any way to easily obtain important tools when visiting, plus your inventory is cleared. So that leads to a situation where visitors to a Dream Island won't have any tools to use on your island, unless you provide them.
Therefore, we highly suggest dropping a Ladder and Vaulting Pole on the ground very close to Resident Services before uploading your Dream Island to the internet with Luna! That'll ensure all of your visitors have the option to easily pick one up.
If it's especially important for your island's design that visitors use a tool to navigate around, then you could even place some patterns to suggest doing so to avoid anyone getting stuck.
---
That just about wraps up our round-up of 4 things you really should know when uploading your Animal Crossing: New Horizons Dream Island in the Summer Update Wave two released today!
Stay tuned to Animal Crossing World for everything on Animal Crossing: New Horizons, including our extensive Guides section here. In particular, don't miss out on our recent August Fireworks Show Event, Dreaming With Luna, and Tripping & How To Craft King Tut Mask guides.