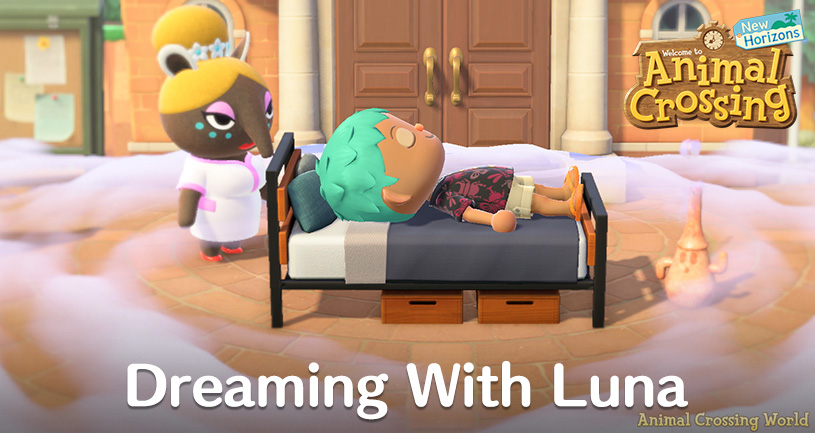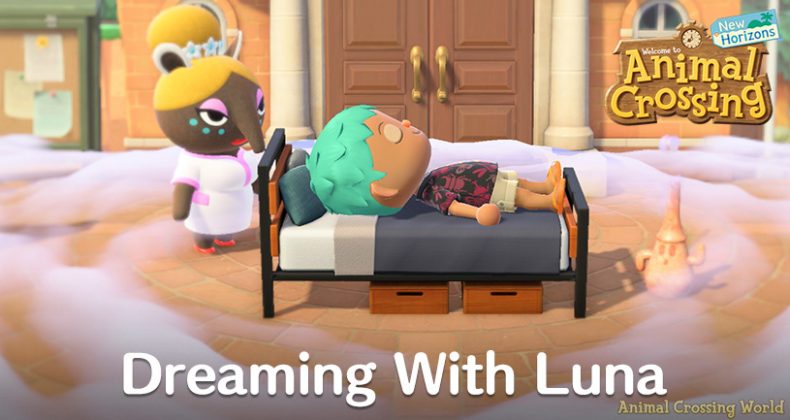 The Dreaming feature with Luna, formerly known as the Dream Suite, in Animal Crossing: New Horizons (ACNH) is a great way to easily visit other player's islands online! Learn how to access and unlock the Dream realm in this guide.
What Is Dreaming & The Dream Suite?
Dreaming with the Dream Suite feature is an amazing new option in Version 1.4 of Animal Crossing: New Horizons that allows you to upload your island to Nintendo's servers for other players to access on their accord.
After your island has been uploaded, you are given a unique Dream Address code that can be shared online with others allowing them to virtually visit the copy of your island on Nintendo's servers.
Because it's a copy living on the Nintendo servers, your island can be visited even when you're not online at the same time as someone else, or even haven't played the game for weeks. Best of all, the Dream Suite allows your island to be fully explored without fear of vandalism as its only a copy.
Of course, you can visit other islands around the world easily in the same manner by entering another Dream Address code, making it super easy to explore design ideas to use on your own island and generally enjoy what the community has created!
Technically speaking, the Dream Suite as an actual physical building does not exist in Animal Crossing: New Horizons with your own bed being used instead. However in the previous series game New Leaf, this feature was known as the Dream Suite to many players, so we're continuing to use that name in some places.
How To Access & Unlock Dream Suite with Luna
Accessing the Dream Suite feature is easier than ever before in Animal Crossing: New Horizons! All you need to do is place a bed-type furniture item somewhere in your character's house, press on the analog stick towards it to lie down, and select the 'Yeah, I want to sleep…' option when prompted.
If you can't get that prompt to appear, make sure that you're on a bed furniture item inside of your house, not outdoors. It's likely that your Airport Gate needs to be closed as well.
Still not having any luck? Follow the three requirements below to make sure you have the Dreaming feature unlocked!
Upgrade Your Tent To A House
Sadly, the tent lifestyle isn't classy enough for Luna to show up. In order to unlock and access the Dream Suite feature, you'll need to upgrade your tent at least once to a full-fledged house!
Active Nintendo Switch Online Membership
Despite not being a form of active multiplayer, the Nintendo Switch Online subscription service is still required to visit other dream islands using the Dream Suite feature. Membership costs about $35 USD a year and you can find more details on how to subscribe here.
Update To Summer Update Wave Two — Version 1.4
Luna and the Dreaming feature has only been added to Animal Crossing: New Horizons with the Summer Update Wave Two releasing on July 30th, 2020. Check the title screen to make sure the version number in the top right corner is at least Version 1.4.0 or higher to dream in your bed!