Another new minor update for Animal Crossing: New Horizons with Version 1.4.2 has been released tonight by Nintendo during game server maintenance!
Before we dive into the details, we'll start by making clear that this was a minor update focused on fixing bugs and glitches that have cropped over the past couple months of versions. Major Animal Crossing updates adding noteworthy features are announced farther in advance.
Luckily, Nintendo has taken the time to provide us with some fairly detailed patch notes explaining exactly which bugs and glitches have been addressed in Version 1.4.2 though, so we don't have to wonder.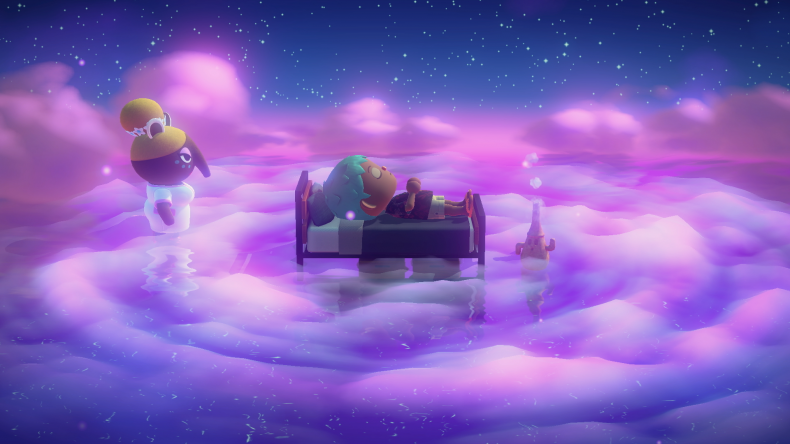 In particular, these new patch notes today go into further detail than previously with information included on which past versions of the game the fixed glitches occurred in. Honestly, it's a little confusing and we're not sure why it needed to be included, but I suppose more detail is always better!
Anyway, here's the official patch notes in English for Version 1.4.2 of Animal Crossing: New Horizons from Nintendo of America below:
Animal Crossing: New Horizons Version 1.4.2 Official Patch Notes (English)
Ver. 1.4.2 (Released August 20, 2020)

The software has been updated if you see "Ver. 1.4.2" in the upper-right corner of the title screen.

General Updates

The following issues have been addressed:

From Ver. 1.4.1:

Fixed issue where the "sumo ring" would not display properly.

From Ver. 1.4.0:

Fixed issue where the game would shut down under certain conditions when dreaming.
Fixed issue where shining soil would improperly appear behind buildings and other places.
Fixed issue where specific message cards sent from animal residents the player is close friends with would not arrive in the player's mailbox as intended.

From Ver. 1.3.0:

Changed the MTU when playing with others from 1364 to 1240 in order to investigate an issue where players cannot play with others in certain network environments.
So as expected, a few different bugs were fixed in Version 1.4.2 of Animal Crossing: New Horizons! Most notably, the wild looking Sumo Ring floor glitch that was recently discovered in Version 1.4.1 has been resolved as the first item in the patch notes. Check out the video below if you haven't seen it before:
Another notable fix in today's minor update is improvements to receiving letters in the mail from your closest villagers. Since Version 1.4.0, some players have been reporting much less mail coming from their favorite villagers, and it appears this was definitely a glitch that should be resolved now.
Other than that, a crash error involving the Dream Suite has been fixed, as well as issues where the daily Shining Spot would be incorrectly located near the back of a building. Changes to online communication have been made as well to improve connectivity for some users.
Please note that you will need to be updated to Version 1.4.2 to play online multiplayer with other players and access other network features going forward after this update. Local multiplayer can only be played with others on the same version of the game as you.
Your copy of the game should update automatically for you, but if for some reason it doesn't, you can manually trigger the update by pressing the + button on the Animal Crossing: New Horizons home screen icon, selecting Software Update, and hitting Via the Internet.
Stay tuned to Animal Crossing World for everything on Animal Crossing: New Horizons, including our extensive Guides section here. In particular, don't miss out on our recent August Fireworks Show Event, Tripping & How To Craft King Tut Mask, and Dreaming With Luna guides.