A brand new seasonal item is now available to purchase in Animal Crossing: New Horizons today for a limited time celebrating the Japanese moon viewing holiday Tsukimi.
You can join in on the holiday celebrations by picking up the Moon Rug item beginning on September 7th inside Nook Shopping's Special Goods section for 2,000 Bells until October 8th. It's in a unique category at the very end of the tabs called Seasonal.
If you've unlocked the Nook Shopping app on your NookPhone, you can use that app to access the items. Otherwise, just head to the Nook Stop terminal at Resident Services to get your hands on this gorgeous new item.
For more information on exactly what holiday inspires this new limited-time item, check out the Moon Rug's official in-game item description below from Nintendo:
Admiring the moon is a long-held tradition, but our celestial neighbor is especially beautiful as it hangs in the sky at this time of year. Please accept this commemorative moon rug as an event souvenir.
It's worth mentioning that one important reason we haven't been expecting the upcoming Fall Update to be released until later in the month was the existence of this Moon Rug item. If a major update was planned for release prior to September 7th, the Moon Rug would have been simply included in that new update, rather than packaged into the game already back in August.
Now that the Moon Rug has been activated for release today though, we do see it as an open possibility that the highly anticipated Fall Update could be released anytime later this month since there aren't any more un-released seasonal items hiding in the game waiting for holidays to arrive.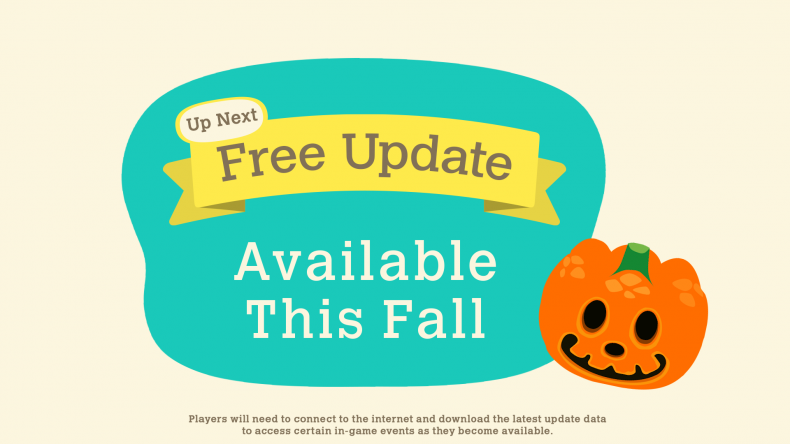 Don't forget to pick up the Grape Harvest Basket seasonal item for 800 Bells as well that was introduced earlier this month before it leaves after the end of September. It's actually an awesome wearable backpack accessory too, rather than simply more furniture to drop in your house!
---
Stay tuned to Animal Crossing World for everything on Animal Crossing: New Horizons, including our extensive Guides section here. In particular, don't miss out on our popular Acorns & Pine Cones, Redd Art, Sea Creatures, Pascal's Mermaid Set, and Pirate Gulliver guides.