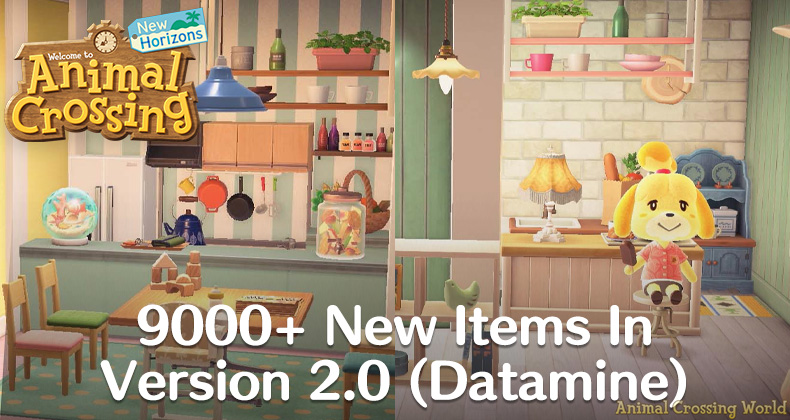 The groundbreaking new Version 2.0 Update for Animal Crossing: New Horizons (ACNH) has been released adding a record breaking amount of new items including furniture, clothing, and more to the game!
It's honestly impossible to even trying putting into words just how enormous this update is in terms of new furniture and item content — you just need to see it yourself to truly understand the scope of everything.
So for Animal Crossing players who do want a easy peek at everything the Version 2.0 Update has to offer, without waiting for the items to appear in their shops and other locations, we're providing a handy list in this article of every new item found in the update.
We'll be listing images for all of the new items that can be found inside of the Version 2.0 Update for Animal Crossing: New Horizons released in November 2021, and you can read our full coverage of the update including all the discoveries we've made here.
Remember that an article of this nature obviously contains potential spoilers and you may wish to experience the new content of your own discovery on your own time. Read on at your own risk only if you don't mind 'spoiling' new content for yourself.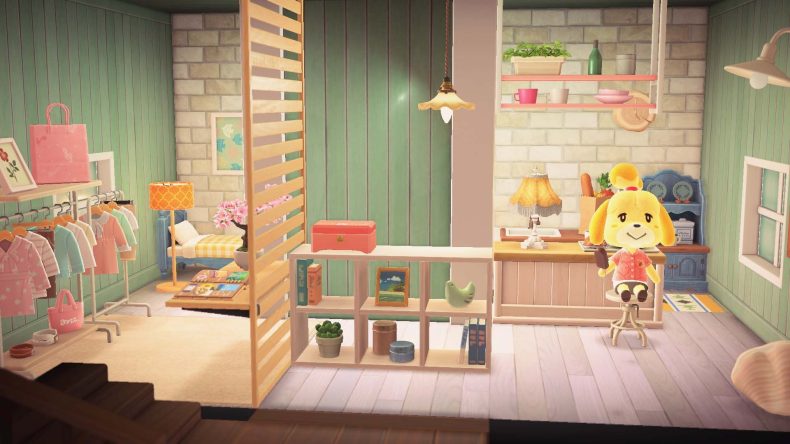 While the total count of every single new item including variations stands at a mindboggling number somewhere over 9000, the amount of completely unique items in Version 2.0 is closer to around 1200. In the first part of this article, we'll share each unique item only, with the entire set including every variation following later on page 2, 3 and 4.
Furniture: Housewares (Unique)
Furniture: Miscellaneous (Unique)
Furniture: Food (Unique)
Furniture: Wall-Mounted (Unique)
Furniture: Ceiling-Mounted (Unique)
Furniture: Photos (Unique)
Furniture: Posters (Unique)
Furniture: Gyroids (Unique)
Furniture: K.K. Slider Albums (Unique)
Furniture: Interior Structures (Unique)
Furniture: Wallpaper (Unique)
Furniture: Flooring (Unique)
Furniture: Rugs (Unique)
Clothing: Shirts (Unique)
Clothing: Bottoms (Unique)
Clothing: Outfits (Unique)
Clothing: Hats (Unique)
Clothing: Accessories (Unique)