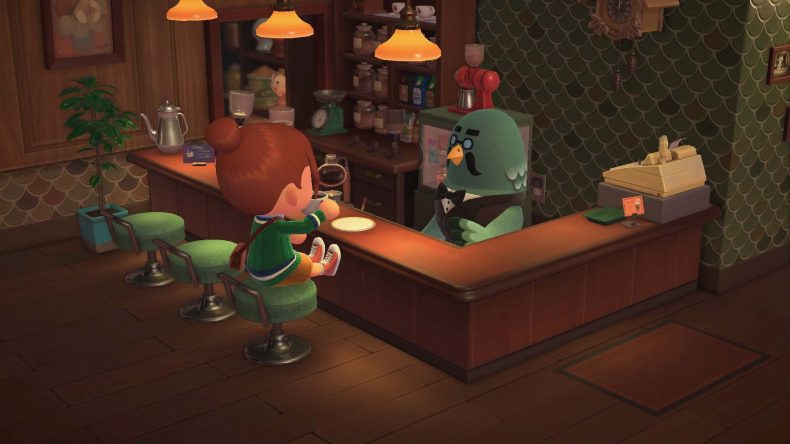 The incredible Version 2.0 Update for Animal Crossing: New Horizons has just been released about a day early in a complete surprise!
Despite the update being scheduled for release on November 5th, you can now download the Version 2.0 Update on your Nintendo Switch right now as early as the evening on November 3rd!
We're currently working through the massive scope of this exciting update and will be updating this article as our ongoing central coverage of the Version 2.0 Update. You can find the official patch notes, major discoveries we find while playing, and pieces of information found by dataminers.
How To Download Version 2.0 Update For Animal Crossing: New Horizons
Your copy of Animal Crossing: New Horizons should update automatically for you, but if for some reason it doesn't, you can manually trigger any available updates by pressing the + button on the Animal Crossing: New Horizons home screen icon, selecting Software Update, and hitting Via the Internet.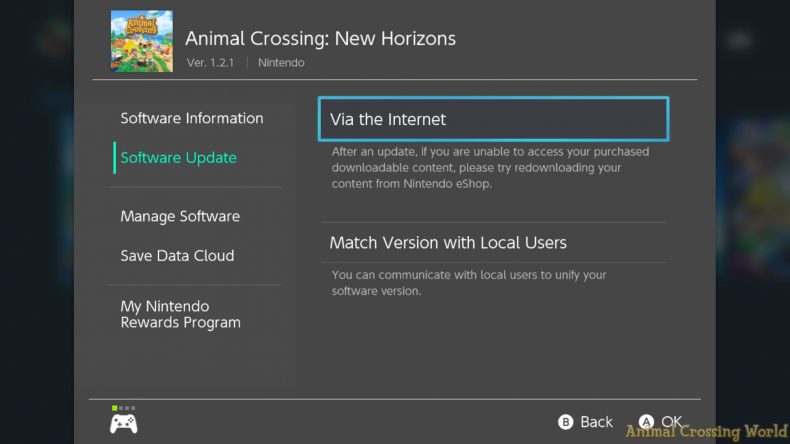 Your Nintendo Switch system will then check for all available Animal Crossing: New Horizons updates when you do so and download the Version 2.0 Update!
Animal Crossing: New Horizons Version 2.0 Patch Notes
After a full 24 hours, Nintendo has finally released official patch notes for Version 2.0 Update of Animal Crossing: New Horizons!
Ver. 2.0.0 (Released November 3, 2021)
The software has been updated if you see "Ver. 2.0.0" in the upper-right corner of the title screen.
General Updates
Brewster can now open a café in the museum.
Kapp'n can now offer boat tours.
Gyroids can now be unearthed.
Harv's Island can now be upgraded with an open-air market.
Cooking has been added to the game.
Group-stretching sessions can be started in the plaza.
The Resident Representative can now establish ordinances to further customize the island.
Seasonal events can now occur every year:

The limited-time seasonal items from Nook Shopping will continue to be available every year as well.

The software now supports Animal Crossing amiibo cards Series 5.
It's now possible to use all of the Animal Crossing series amiibo to invite characters to Photopia.
The maximum number of designs that can be uploaded to the Custom Designs Portal has been increased to 200.
When dreaming, it's now possible to search for a destination by island name.
It's now possible to store recipe cards in your home storage.
When using the catalog at Photopia, it's now possible to select different variations of an item by using the X Button if you have obtained different variations of the same item.
A new feature has been added to make it easier to search for stored items when using "Sort: Type" in Decorating Mode while in your home or other locations.

As part of this change, adjustments have also been made to the order in which items are sorted.

The following content has also been added:

Additional items are available for purchase from various retailers like Nook's Cranny and the Able Sisters.
Additional redemption items are available as part of the Nook Mileage program.
Additional limited-time seasonal items will be available from Nook Shopping.
K.K. Slider has more music tracks to share.
New hairstyles and Reactions have been added.
New message-card options have been added.
New activities have been added to the Nook Mileage/Nook Miles+ program.
Home storage can be expanded.
Support for downloadable content (DLC)
This update adds support for the paid downloadable content Animal Crossing: New Horizons – Happy Home Paradise.
Adjustments and fixed issues
Additional items are available for purchase from various retailers like Nook's Cranny and the Able Sisters.
Some item names have been changed.
An issue where only trash or stones could be obtained from created water features with a certain shape has been fixed.
Other adjustments and corrections were made to improve the gameplay experience.
You will need to be updated to Version 2.0.0 to play online multiplayer with other players and access other network features. Local multiplayer can only be played with others on the same version of the game as you.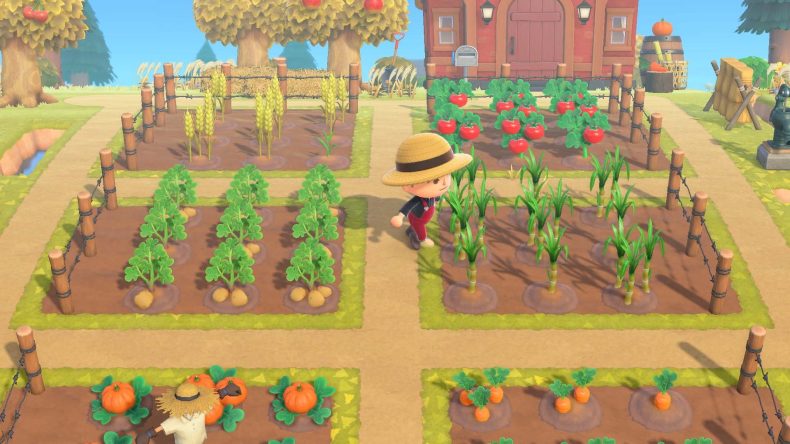 Animal Crossing: New Horizons Version 2.0 Discoveries
In addition to the official patch notes provided by Nintendo in the section above, you can find our own selection of major and minor discoveries we've spotted in the Version 2.0 Update so far. Some topics may be repeated from the patch notes.
Isabelle Announcements: On your first launch of the game after Version 2.0, Isabelle introduces the new Island ordinances feature allowing you to change the rules of your island. Additionally, she announces the new boat tours to mysterious islands offered by Kapp'n at the Pier!
On first launch after the Version 2.0 Update for Animal Crossing: New Horizons, Isabelle will introduce you to the new Island Ordinances feature and boat tours to mysterious islands by Kapp'n at the Pier! 🎉 #ACNH pic.twitter.com/SjytO1OiIR

— Animal Crossing World 🐦☕ (@ACWorldBlog) November 4, 2021
Notably, Isabelle mentions that only one tour can be taken per day.
Unlocking The Roost & Brewster: When visiting Blathers at the Museum for the first time after installing Version 2.o, you'll find him thinking about adding a Café to the facility!
In order to lure Brewster into opening The Roost in the Museum, you'll need to search for him by hunting down some Gyroids — something he loves very dearly.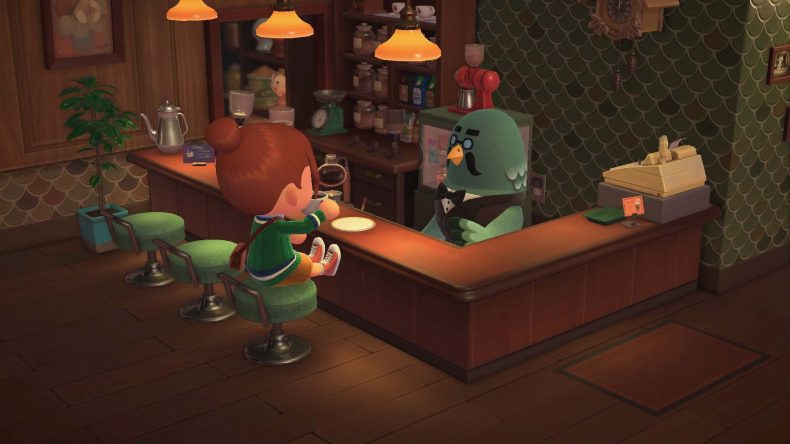 According to Blathers, the best way to find Gyroids is to head out on a special boat tour with Kapp'n from your island's Pier!
Note that if this dialogue isn't triggering for you, there are some required conditions to be met before the Café can be unlocked — follow our dedicated guide to Brewster's The Roost here!
Museum Posters: Blathers at the Museum now offers special posters to celebrate the completion of an exhibit room! We received a Framed Fossil Poster from him when speaking to him, having fully completed our Fossil Exhibit in the Museum.
Villager Home Visits: Villagers can now visit your home while you're inside without any invitation or prior notice! They'll just knock out of nowhere and pop on in. We encountered one almost immediately after entering our house for the first time after the update.
Tex just CALLED me out, holy moly… #ACNH pic.twitter.com/LuxNIzn93v

— Animal Crossing World 🐦☕ (@ACWorldBlog) November 4, 2021
Additionally, there's some clever interactions for when your house is covered in cockroaches after not playing for a while as in the tweet above!
Enacting Island Ordinances: To enact a new ordinance rule on your island, talk to Isabelle at Resident Services, select 'Review island features', and select 'Discuss ordinances'.
Enacting or changing the current Island Ordinance requires a fee of 20,000 Bells each time. These are the four options you can choose from:
Beautiful Island: Ask folks to pitch in with weeding, watering flowers, and clearing trash from our waters.
Early Bird Island: Ask residents to be more active in the morning and our businesses to open earlier.
Night Owl Island: Boost nightlife by asking folks to stay up later. We'd also have island businesses extend their hours.
Bell Boom Island: Cause the cost of goods on the islands to go up, but so would the amount folks get from selling!
Leif's Weeding Service: For a rather large fee of 100,000 Bells, you can now purchase a weed clearing service from Leif to help rid your island of nasty weeds! They'll go right into your recycle bin, so you can do whatever you wish with the remains.
Ladder Set-Up Kit Recipe: You can unlock the new ability to place permanent ladders on cliffs within your island by picking up the Ladder Set-Up Kit Recipe in the cabinet at Nook's Cranny for 2,000 Bells.
Get Started With Cooking: You can get started with the new Cooking feature in Version 2.0 by purchasing the Be a Chef! DIY Recipes+ upgrade for 2,000 Nook Miles at the Nook Stop Terminal!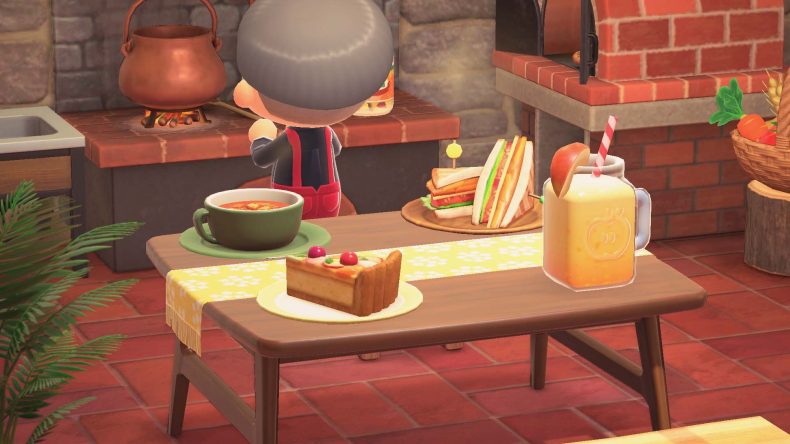 More Cooking Recipes At Nook's Cranny: You can expand your DIY Cooking options by purchasing the Basic Cooking Recipes DIY set in the cabinet at Nook's Cranny for 4,980 Bells.
Ways To Obtain Cooking Recipes: In addition to purchasing recipes, you can discover new Cooking DIY recipes from shooting down balloons in the sky and fishing in your island's waters!
Villager Minigames: It appears there are some new mini-games you can play with your villagers when they visit your home! Here's what on reader, Diane, reported: "I just played a game of high/low with a villager visiting my house! It was so cute and the animation was amazing!"
New Villagers Aren't Amiibo Exclusive: Good news — the 8 brand new villagers and 8 classic returning villagers in Version 2.0 of Animal Crossing: New Horizons are not exclusive to the Series 5 Animal Crossing Amiibo Cards!  You can find and invite these villagers at Nook Mile Islands or Campsites.
Store Recipes In House Storage: A minor, but very welcome, change in the Version 2.0 Update is a new ability to store those pesky spare DIY Crafting recipes in your home storage.]
Nine New Nook Miles Achievements: An expansive set of nine new Nook Miles achievement categories have been introduced in Version 2.0 covering many of the update's landmark features including Gyroids, The Roost, Kapp'n Tours, Vegatables, and more! You can view the entire set in our full article here.
New Celeste DIY Recipes: Early reports from players indicate that some new DIY recipes from Celeste have been added in Version 2.0! We're still awaiting further details on this though.
Pete, Pelly, And Phyllis Return: We're unsure whether these characters have actually returned with any gameplay mechanics, but are the very least now available through Photopia on Harvey's Island and possibly at The Roost!
PETE, PELLY AND PHYLLIS ARE IN NEW HORIZONS!!!!!!!! pic.twitter.com/L1leYxOB0F

— Mehdi 🌿 (@mehdigeekDX) November 4, 2021
Mail From Harvey: Players can find a letter from Harvey in their mailbox with an invitation to check out the brand new Shopping Plaza area at Harvey's Island!
Reduced Moving Fees: Mail from Nook Inc. reveals that the bell fees for relocating your home or changing its exterior at Resident Services have been reduced, presumably to help you make changes to your island for Version 2.0.
Buy An ABD: Players who have paid off all their loans can now redeem Nook Miles for an ABD furniture item at the Nook Stop.
Tape Deck Stretching: A new tape deck can be found outside of Resident Services! Interacting with this item can start the new stretches exercise feature.
Animal Crossing: New Horizons Version 2.0 Guides
We've begun work on writing our extensive collection of gameplay guides for the Version 2.0 Update of Animal Crossing: New Horizons, check them out below if you need help:
Animal Crossing: New Horizons Version 2.0 Datamine Spoilers
We'll fill in this section once any notable datamine information comes out into the wild…
New Items: Our initial listing of every new item in the Version 2.0 from datelining is live here to check out — though we warn there are some duplicate errors we need to sort out still! Thanks to NWPlayer and Trundle for their work on this.
Fence Customizations: The following types of Fences can now be customized in Version 2.0…
Vertical Board Fence
Lattice Fence
Large Lattice Fence
Zen Fence
Iron Fence
Wedding Fence
Park Fence
Nook's Cranny Upgrade: Early datamining indicates that there is likely not a new Nook's Cranny expansion upgrade as some fans were hoping.
Special thanks to dataminers such as Ninji, Aeon, and more for their work.
Help Us Out In The Comments!
With such a colossal update, there's only so much we can do, so please do feel free to leave us helpful comments with any information you'd like to share about what you discover in Version 2.0!