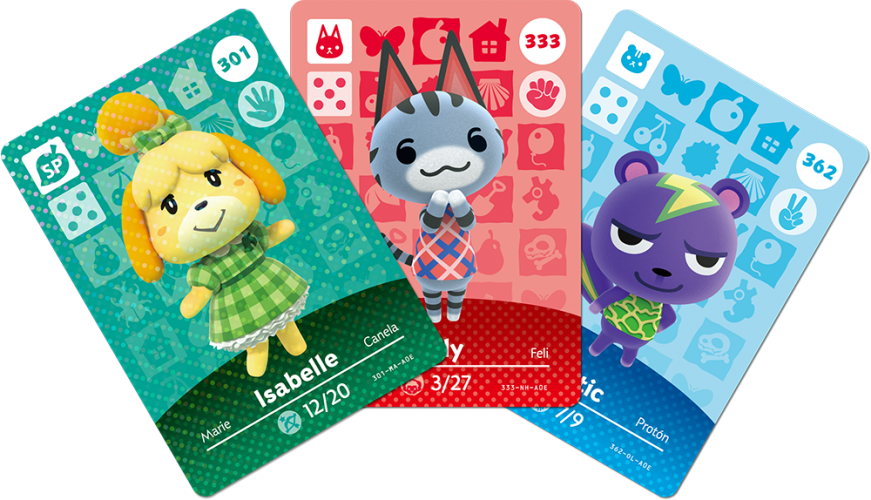 In the latest Nintendo Direct, the company announced the arrival of the fourth and final series of Animal Crossing amiibo cards coming in June overseas.
The cards are set to release on June 10th alongside the Summer Outfit and Winter Outfit Isabelle amiibo figures in North America. In Europe, the fourth series will launch with the accompanying official collector's album a week later on June 17th. Here's a look at the album for Europe below:
Just like the previous series of amiibo cards, the fourth series will include 100 new cards. We'll get a closer look at the included cards in this series when they launch in Japan later this month on March 24th. Until then, we're left with the 3 cards in the image above plus the process of elimination from the previous series!
Don't forget that Series Three is coming in just a couple weeks later this month on March 18th in both North America and Europe. The next wave of Animal Crossing amiibo figures are set to release then as well with Timmy & Tommy, Rover, and Kapp'n. (+ Summer Outfit Isabelle in Europe) Pre-orders are open for both figures and cards at Amazon.com and Amazon.co.uk here.
amiibo amiibo Cards Animal Crossing: Happy Home Designer Europe News Nintendo Direct Release Date