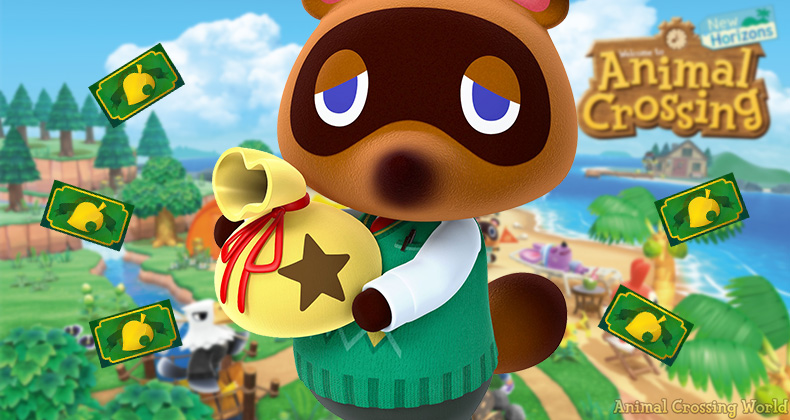 We've covered the record breaking sales for Animal Crossing: New Horizons a few times previously, but we now have some truly stunning official results from Nintendo's latest financial briefing to shareholders.
According to new official sales data provided by Nintendo to investors, about 13.41 million copies of Animal Crossing: New Horizons have now been sold worldwide as of the end of April! Yes, that's over 13 MILLION!
Unlike some sales numbers we reported on last month, the 13.41 million copies sold includes both digital and physical copies, in addition to covering sales in all major regions — not just inside of Japan.
Perhaps the best way of putting these sales numbers into perspective is to look at a comparison chart published by Nintendo showing the sales numbers for the two most popular previous games in the series; Animal Crossing: Wild World on Nintendo DS and Animal Crossing: New Leaf on Nintendo 3DS.
Both Wild World and New Leaf were considered to have been excellent sellers on their respective systems, and yet Animal Crossing: New Horizons has already outperformed the lifetime sales for both games in just six weeks!
These previous Animal Crossing titles were consistently selling 'evergreen' titles for many years, and yet have already been beaten by New Horizons in such a short time. We can only wonder how far sales will go throughout its lifetime!
In fact, Animal Crossing: New Horizons has quickly risen the ranks of best selling Nintendo Switch games too comfortably landing at the #6 spot, right above Pokémon: Let's Go Pikachu / Eevee. We could easily see the game joining titans like Super Mario Odyssey in the 17 million copies range someday.
Some might wonder why we should even care about sales numbers so much — we aren't investors or shareholders after all, just fans of the series. In our view though, this is an incredibly encouraging sign for the future of Animal Crossing: New Horizons in regard to updates.
In fact, Nintendo has specifically called out continuous updates for Animal Crossing: New Horizons in their 'Announced Title Releases' section of the investor briefing, alongside new game releases like Xenoblade Chronicles Definitive Edition.
While we already know that future event updates are coming for Halloween and Christmas, let's hope that feature updates like the previously rumored Dream Suite and vegetable farming are on their way soon too!
So, are you surprised by Animal Crossing: New Horizons' incredible rise, or is this what you were expecting to see all along? We certainly knew that New Horizons would be huge, but these numbers are truly out of this world! Let us know your thoughts in the comments below.