Fans have been waiting for news of the next big update to Animal Crossing: New Horizons and that has finally arrived today with the announcement of Summer Update Wave 1!
As part of the first Summer Update for Animal Crossing: New Horizons, three major and two minor new additions will come to the game themed around the ocean for summer activities.
The first Wave One part of the Summer Update will arrive on July 3rd, with the second Wave Two update arriving sometime in Early August.
Swimming, Diving, and Wetsuits
For the first time ever in Animal Crossing: New Horizons, you'll be able to swim in the ocean surrounding your island! Using a wet suit, the sea is yours to explore and by diving, you can discover brand new sea creatures to collect.
Just like fish and bugs, these new sea creatures can be donated to the Museum expanding the institution's collection.
You'll need a wet suit in order to unlock the swimming ability though, and according to the Japanese website, these will be sold at Nook's Cranny after the update. There will also be a special wet suit available for purchase with Nook Miles.
New Pascal Character & Mermaid Furniture
Much like how the Spring Update added Leif and Jolly Redd as new characters returning from past Animal Crossing games, another classic character is coming back.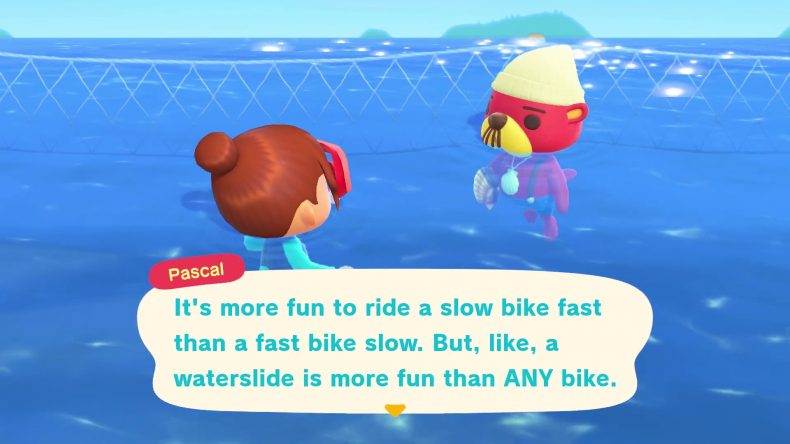 Pascal, an otter who loves the sea, will be returning to Animal Crossing: New Horizons with the Summer Update! When you encounter him randomly during swimming adventures, he'll exchange a rare scallop for a new DIY Crafting Recipe.
From what we can tell so far, he'll be exclusively giving Mermaid Set DIY Crafting recipes, a furniture series previously seen in Animal Crossing: New Leaf on Tortimer's Island. What this means for the future of a possible island addition remains unclear.
Pirate Gulliver
The last major addition arriving in the Summer Update Wave 1 is what appears to be an alternative version of Gulliver! Wearing some fantastic pirate attire, it seems likely he will reward different types of items than his regular self, perhaps exclusively during the Summer.
While Nintendo didn't disclose any details on exactly what Pirate Gulliver will offer, we're guessing it could entail some of the Pirate furniture items that Pascal used to give in past Animal Crossing games.
Check out the screenshot above from Animal Crossing: New Leaf for an example of these Pirate items, courtesy of Uffe. This is just our speculation, but it seems likely, especially knowing that Pascal will be giving Mermaid furniture instead.
Free Snorkel After Updating
It's a small thing, but according to the Japanese Nintendo website, a free wearable Snorkel item will be distributed as a thank you gift for updating. It's likely this will arrive in the mail, similar to the Nintendo Switch item gift at launch or Map gift in the April Update.
One small complication though — we couldn't help notice that in the screenshot below, three players are each wearing a different color version of the Snorkel. Does that mean everyone will receive a different color in the mail and we'll have to trade around? Interesting!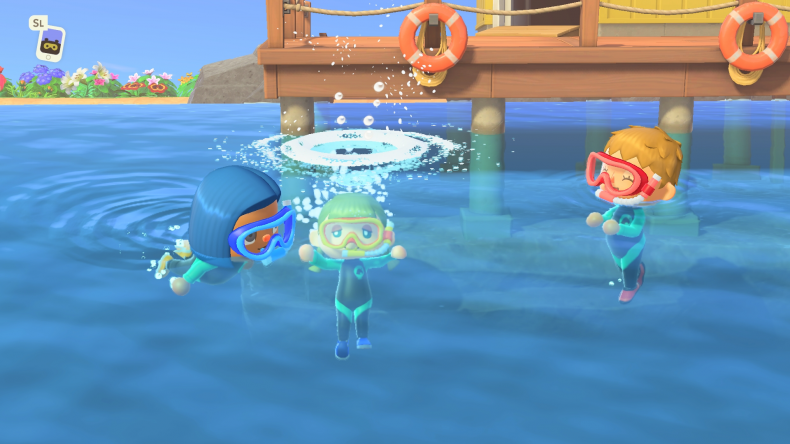 Tanabata Holiday
Finally, the Japanese Tanabata holiday on July 7th will be celebrated in Animal Crossing: New Horizons with this Summer Update! Like most other holidays, no major proper 'event' is planned, but there will be a special limited time Tanabata item to purchase in Nook Shopping.
There's no official word yet on whether these items will be purchasable from Nook Shopping worldwide, or kept exclusive for Japanese players. If I had to guess, we will all get access since that's been the norm so far, but we can't say for sure.
Summer Update Wave 2 Coming In August
That's all of the new additions included in Animal Crossing: New Horizons' Summer Update Wave 1, but as the name implies, there's still much more to come!
Summer Update Wave 2 is now scheduled for release in early August, and while few official details were given, it's pretty clear from the promotional photo that the August Fireworks Festival will coming with Wave 2.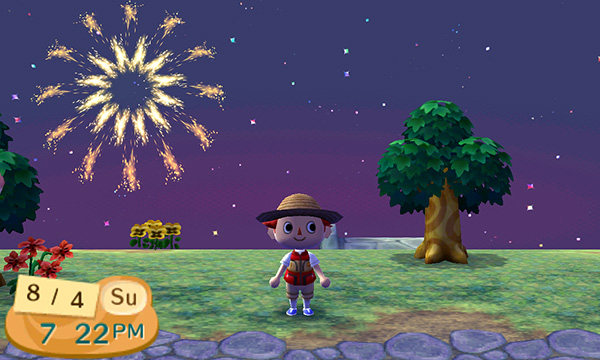 Specifically, the Japanese website states that 'seasonal events will added'. Obviously the August Fireworks Show would be the first of these events, but we're guessing at least one more seaonal event will added as well, even if it doesn't activate until September. Perhaps an event themed around Labor Day, like a May Day sequel?
---
That just about covers everything we know so far about the Summer Update Wave 1 coming to Animal Crossing: New Horizons on July 3rd! Let us know in the comments below what new addition you're most looking forward to experiencing yourself.
Stay tuned to Animal Crossing World for everything on New Horizons, including our extensive Guides section here.