It's officially been 18 years since the first Animal Crossing for GameCube released in English on September 16th, 2002! While Animal Crossing's history goes back to the Nintendo 64 a year or so earlier, today marks the birth of the series for fans overseas.
Although the franchise has progressed in so many wonderful ways, there remains an undeniable special charm to the classic version of Animal Crossing on GameCube! Whether it be the iconic 'horns' on the player character design, or the much loved villager personality dialogue, there are vast differences versus the modern Animal Crossing games we have today.
Perhaps the biggest difference though is the change of camera view with the classic Animal Crossing featuring a top-down look with completely separate acres, unlike the 'rolling log' world that was pioneered with Animal Crossing: Wild World on DS and continued in every other game.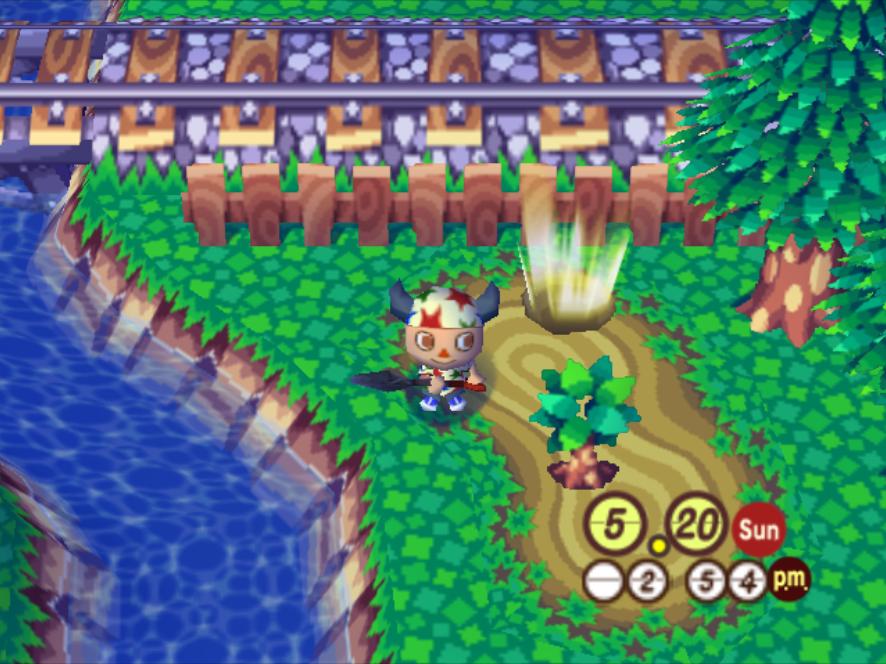 And of course, we can't forget the amazing library of emulated NES games available inside of Animal Crossing for GameCube — a truly unique feature that's never been seen since. Not to mention plenty of other fun tidbits, such as the monthly Tom Nook Raffle or even Sale Day on Black Friday!
On the flip side, going back to the classic version of Animal Crossing can feel like quite the slog in other ways after nearly 20 years of innovation in more recent titles. Item storage space feels nearly non-existent with drawers holding a maximum of three items each, and hybrid flowers weren't yet introduced.
But as the title of this article says, our years playing Animal Crossing on GameCube in its truest form are numbered with only about ten years left to go now.
What do we mean by that exactly? Of course, the game obviously won't suddenly cease to function, but the in-game clock has a sharp end date of 2030. That means you'll be unable to play Animal Crossing GameCube in real-time as originally intended past 2030 with accurate real-world dates!
Sure, it's not the end of everything and the game will remain playable, but it's certainly a bummer for those who enjoy playing day by day in real-time. There are some alternatives though, like how some years are replicates of others and could help to maintain real-time play.
But even then, you'd still see the incorrect year displayed in locations such as posts on the town's Bulletin Board near player houses. In an ideal world though, Nintendo may re-release the game with a calendar fix at some point in the next 10 years.
So, what happens when you do try and play past 2030? We time traveled to New Year's Eve on December 31st, 2030 in Animal Crossing for GameCube to find out! After adjusting the time to just a few minutes prior to the big moment turning onto 2031, we hung out in front of the lake with a few villagers and watched the New Year's Countdown.
Interestingly, when the clock struck midnight, one of our villagers Gruff celebrated the year turning to 2031 as normal without any issue. Everything appeared as normal around our town… until saving and quitting.
After a quick visit to the friendly Gyroid outside our home to save and quit the game, we loaded the town of Sallyton back up to find that the in-game clock was now set to January 1st, 2030 — not 2031.
Essentially, this means that Animal Crossing for GameCube will run on an infinite time loop of repeating the year 2030 over and over after you pass into 2031. Although we didn't personally test, it's safe to assume that the clock naturally reaching 6AM on January 1st after New Year's will cause the same process to occur as when saving, leading to the return of 2030.
---
Once again, we'd like to wish a lovely happy 18th birthday to Animal Crossing for Gamecube in North America. I do hope you learned a little something new about the game in this article!
Stay tuned to Animal Crossing World for everything on Animal Crossing: New Horizons, including our extensive Guides section here. In particular, don't miss out on our popular Acorns & Pine Cones, Redd Art, Sea Creatures, Pascal's Mermaid Set, and Pirate Gulliver guides.