As promised last month, the NookLink smartphone app for Animal Crossing: New Horizons has just been updated to add a brand new feature helping make in-game communication easier than before!
The new feature was announced alongside the Fall Halloween Update last month, yet wasn't tied directly to the game update as NookLink is a separate web service inside of the Nintendo Switch Online application. It's now available to enjoy now after a short waiting period though!
Inside of the NookLink app, you can now easily access and use Reactions / Emotes in Animal Crossing: New Horizons without opening up the in-game reactions menu. This integrates into the existing keyboard chat feature that NookLink offers, with Reactions now able to be used right alongside chat.
All of your unlocked Reactions are show on screen in a simple scrollable list with in-game usage as simple as double tapping one of the icons on your phone. Even better, a row of 5 most recently used Reactions sits at the top of the screen allowing for fast access to your favorites.
The timing of this new NookLink feature is timed perfectly with two new Halloween themed reactions added in the Fall Halloween Update — Haunt and Scare! These can be unlocked during the upcoming Halloween Event held on October 31st, although it's possible to time travel early right now.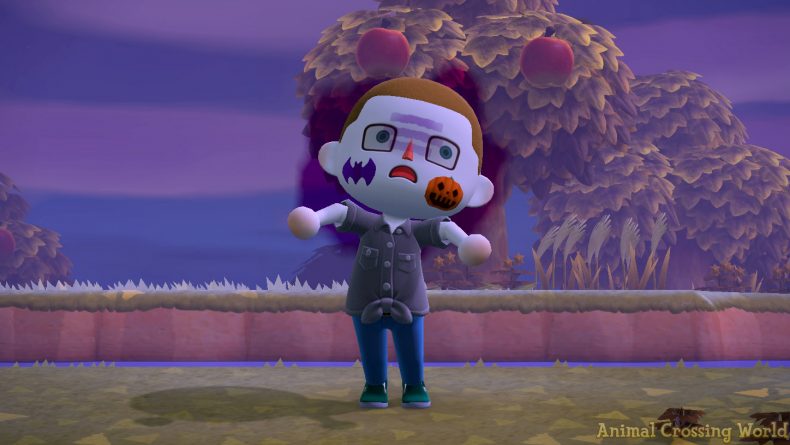 One interesting aspect of this new Reactions feature though that we didn't expect is the brand new possibilities opened for recording in-game video clips. Previously, to use reactions for a fun moment in a video recording, there was no way to avoid opening up the interface even if just for a brief second.
Thanks to the new NookLink feature though, it's now possible to use multiple different reactions and emotes in a video recording without ever opening the interface and revealing it in your clip — just use the app! We've recorded a very short (and lame) video clip below as an example:
There's no doubt that we'll see clever fans making great use of this new NookLink Reactions option for both genuine social purposes and funny Animal Crossing video creation soon!
If you're not already familiar with NookLink, the companion application available on both iOS and Android offers a number of other handy Animal Crossing: New Horizons features such as viewing your Passport, scanning QR Code patterns, messaging Best Friends, and reading statistics about your Dream Address!
You can download the Nintendo Switch Online application on the iOS App Store here and the Android Google Play Store here.
Stay tuned to Animal Crossing World for everything on Animal Crossing: New Horizons, including our extensive Guides section here. In particular, don't miss out on our popular Pumpkin Farming, Spooky Set Items, Halloween Costumes & Clothing, Redd Art, and Sea Creatures guides.