If you've been enjoying the flow of new updates for Animal Crossing: New Horizons throughout the year, we have great news as Nintendo has re-confirmed plenty more is still on the way!
Animal Crossing: New Horizons continues to be a massive success for Nintendo, and the ongoing free updates released since March's launch have surely been a large part of that success.
During the company's latest investor briefing, it was confirmed that Animal Crossing: New Horizons has sold more than 26 million copies this year as of September 30th, marking the second best selling Nintendo Switch game below Mario Kart 8 Deluxe.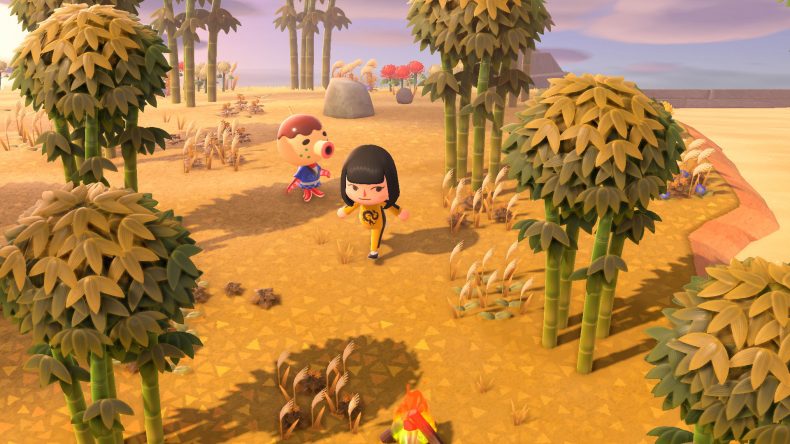 As part of a conference call question and answer session alongside the earnings reveal, a shareholder asked about whether Nintendo expects the end of year sales for Animal Crossing: New Horizons to pick up and continue with good momentum into the future.
In response, Nintendo President Shuntaro Furukawa noted that Nintendo intends to continue implementing new in-game events in Animal Crossing: New Horizons, so that players can keep enjoying the game for a 'long time'.
That'd seem to imply we'll see new in-game events introduced for quite some time given the phrasing of 'for a long time', but it's too vague to be sure exactly how long.
Here's the complete question and answer directly from Nintendo's investor briefing, with emphasis added by Animal Crossing World:
Question: Unit sales of Animal Crossing: New Horizons were down a bit in the second quarter compared to the first, but do you expect sales to pick up again during the year-end sales season and to continue to drive good business momentum?

Answer: The sales pace of Animal Crossing: New Horizons has eased compared to the period around its initial release, but among all our titles, this one continues to maintain high sales levels. As I mentioned in response to a previous question (Q7), this title is also driving Nintendo Switch hardware sales in Asian markets, which have relatively smaller sales numbers than the markets in Japan, the U.S. and Europe. Going forward, we will continue to implement in-game events and would like to create a situation where consumers will keep enjoying the game for a long time. This will be the first year-end sales season for Animal Crossing: New Horizons, and we hope even more people will take that opportunity to purchase the game.
Even though these updates have been completely free so far, they can still offer a financial incentive to Nintendo in the way of free media coverage every time a major new update is promoted. Essentially, each update is a huge opportunity to introduce the game to new audiences who still haven't picked up a copy!
Even for those of us who already own a copy, an exciting new update can bring us back to engaging with our Nintendo Switch after a break potentially leading to purchases of other new games on the system.
The highlighting of future in-game events being implemented by Mr. Furukawa in response to a question about sales momentum would seem to imply this is precisely the strategy, and Nintendo intends to continue releasing updates for the foreseeable future to keep up sales.
Previously in an interview back in April near launch, Animal Crossing: New Horizons Director Aya Kyoguku implied that Nintendo may release updates for as long as two or three years. We're certainly hoping that will pan out to be the case and today's statement is a nice piece of news on the topic!
Animal Crossing: New Horizons Winter November Update
Looking to the more immediate future, we already have some limited information on the next major content addition for Animal Crossing: New Horizons — the Winter November Update!
Scheduled for sometime later this month in 'Late November', this winter update is expected to introduce two new holiday events and special characters. Franklin the Turkey will host the Harvest Festival for Thanksgiving, while Jingle the Reindeer brings Christmas to our islands with Toy Day.
Datamined Hints of New Features
Going beyond in-game events, it was recently datamined after the Fall Halloween Update in September that we may see two new major features come to Animal Crossing: New Horizons soon.
A brand new way to interact with your villagers through play dates and surprise visits to your own house looks to be under development, with new dialogue of villagers commenting on your indoor furniture.
And speaking of furniture in your house, it seems that a new type of Ceiling furniture could be released soon too allowing select furniture to hang from the ceiling of homes!
Villager house visits were previously seen in Animal Crossing: New Leaf and ceiling furniture was seen in Animal Crossing: Happy Home Designer, so it wouldn't be too surprising to see them make their way to Animal Crossing: New Horizons too.
For more on these potential new features and other minor details datamined in the Fall Halloween Update, check out our full article here.
---
While it's not shocking news by any means, we're always happy to hear more about future content updates for Animal Crossing: New Horizons and Mr. Furukawa's words certainly come as some welcome reassurance. Let us know in the comments below what you're hoping to see in future events!
Stay tuned to Animal Crossing World for everything on Animal Crossing: New Horizons, including our extensive Guides section here. In particular, don't miss out on our popular Mushrooms, Maple Leaves, New Fish & Bugs In November, Spooky Set Items, Acorns & Pine Cones, Redd Art, and Sea Creatures guides.