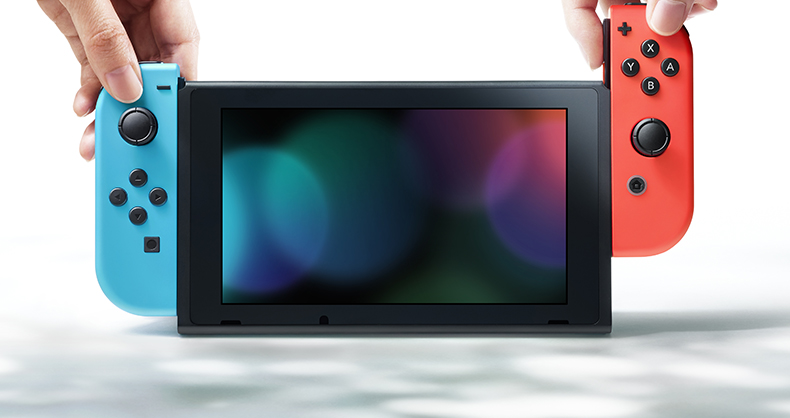 Nintendo could be releasing an upgraded model of the popular Nintendo Switch system as early as the beginning of next year, according to two new reports today.
First reported by Taiwan's Economic Daily News yesterday, and later corroborated by Bloomberg today, the company is planning an upgrade to the Nintendo Switch sometime during 2021. That's likely intended to help compete with the Playstation 5 and Xbox Series X coming later this year.
The exact timing of an updated Nintendo Switch is uncertain though with the Economic Daily News reporting an early in the new year release date, while Bloomberg sticks to a more vague timeframe of anytime during 2021.
Unlike the Nintendo Switch Lite that released last fall, this new model would be focused providing a more substantial upgrade with Nintendo reportedly looking into including more processing power and potentially 4K resolution graphics. However, it's said that the specifications haven't quite been finalized yet.
Given that the Nintendo Switch will be four years old by next March though, it's not a stretch that Nintendo may be able to pack quite a bit more power into the system with a new version while still meeting a reasonable price point.
Furthermore, Bloomberg reports that Nintendo is also planning a heavy focus on new games to launch alongside the proposed upgraded model. That'd make plenty of sense given that the lineup has been fairly quiet this year outside of Animal Crossing: New Horizons, as much as we've been enjoying that of course.
Generally, we don't spend much time reporting on rumors at Animal Crossing World as most don't pan out. However, an outlet with the significance of Bloomberg sharing corroboration leads us to believe there's some validity to it and worth taking note of.
If this upgraded model for the Nintendo Switch does in fact come to fruition in the early part of 2021, it would certainly be unfortunate timing for those who purchased the Animal Crossing: New Horizons Special Edition model just months ago back in March.
Sure, an improved model was to be expected sooner or later, but we suspect many of those buyers may have not thought so soon. Personally, I hesitantly purchased the special edition system cautious of the high likelihood of this exact scenario playing out — the Animal Crossing model was just too perfect to resist anyway!
But on the flip side, a new upgraded model likely means that the Nintendo Switch's overall lifespan will be extended for at least a few more years. That's good news for the hope of seeing Animal Crossing: New Horizons supported with major updates for years to come!
Stay tuned to Animal Crossing World for everything on Animal Crossing: New Horizons, including our extensive Guides section here. In particular, don't miss out on our recent August Fireworks Show Event, Tripping & How To Craft King Tut Mask, and Dreaming With Luna guides.