Attention all Animal Crossing fans in Canada! If you haven't placed a pre-order yet, the upcoming Animal Crossing Amiibo Cards Series 5 are still available as of today.
These cards were first made available for pre-order at Best Buy Canada on October 18th shortly after the Animal Crossing Direct for $6.99 CAD each, but the retailer made a frustrating decision to limit orders to one pack each.
However, it appears that Best Buy Canada has responded to the feedback from some customers left on the product's reviews page regarding the imposed limit of 1 pack per order!
As of October 22nd, the order limit has been raised by Best Buy Canada on Series 5 Animal Crossing Amiibo Cards and customers can now place an order with up to 3 packs of cards.
That's great news given that these packs will come in randomly assorted sets, meaning you may need to purchase quite a few packs if there's a particular villager you're hoping to get, like one of the 16 new villagers arriving in Version 2.0.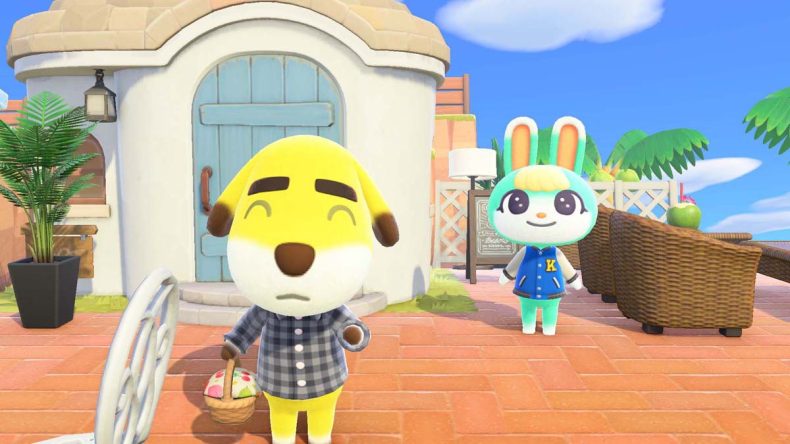 As a reminder, each pack comes with 6 different Animal Crossing Amiibo Cards from the Series 5 collection, which you can view in full with our main article covering the entire list here.
So if you haven't already pre-ordered some Series 5 Animal Crossing Amiibo Cards in Canada, it's not too late! Or if you already ordered a single pack previously, it may be worth considering re-ordering more packs if that's what you desire.
What About The Shipping Cost?
Unfortunately, the shipping cost for these cards remains prohibitively expensive from Best Buy Canada, even with the order limit raised up to three.
Previously, just purchasing a single pack could cost fans as much as $7.99 in shipping, and additional packs don't change the math much for the better now either. The cost continues to scale up dramatically to as high as $21.99 in shipping for ordering all three packs! Costs depend by location though, with lower rates in major cities.
We do have a couple sneaky suggestions that might help ease the burden of shipping costs for Animal Crossing Amiibo Cards at Best Buy Canada though.
For one, you can easily add digital products that you might be purchasing anyway in the near future to your order. They'll count towards surpassing the $35 minimum spend for free shipping, even though they're digital products.
One great example we'd recommend for this tactic is a digital $25 Nintendo eShop Gift Card, which you could use towards purchase of the Animal Crossing: New Horizons — Happy Home Paradise DLC in November. Alternatively, a digital Nintendo Switch Online 12-Month Membership card could do the trick.
Alternatively, you might want to consider pre-ordering an upcoming game release that you were already planning to purchase anyway, and get free shipping for your Animal Crossing Amiibo Cards at the same time.
Some great options right now for this technique include the upcoming Mario Party Superstars, Pokémon Brilliant Diamond, Pokémon Shining Pearl, Kirby and the Forgotten Land, or Pokémon Legends: Arceus.
Plus, it's worth thinking about the possibility of what could happen if you pre-ordered a game releasing after the Animal Crossing Amiibo Cards are shipped, and happened to email Best Buy to inform them that you changed your mind on that game and would like to cancel once your cards are in hand. Just a thought. You didn't hear it from us.
Stay tuned to Animal Crossing World for everything on Animal Crossing: New Horizons, including our extensive Guides section here. Our most popular pages include 16 New Villagers, Version 2.0 Update, Happy Home Paradise DLC, Series 5 Amiibo Cards, What's New In October, Spooky Set Items & DIY Recipes, Jack's Halloween Event, New October Critters, Redd Art, and Sea Creatures.