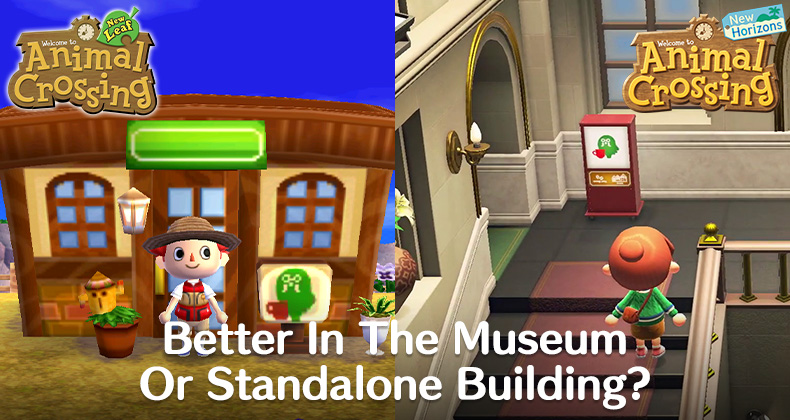 After more than a year of waiting, The Roost café is finally coming to Animal Crossing: New Horizons with Brewster in a free November update, but perhaps not in the same way that some fans may have been hoping for!
In this article, we'll discuss where the upcoming The Roost café can be found in Animal Crossing: New Horizons, how this differs from the previous Animal Crossing game, and why a different location might have been preferred by some.
Where The Roost Is In New Horizons
While there's not much we know so far about The Roost café in Animal Crossing: New Horizons, there is one important detail that the September Nintendo Direct cleared up with no doubt — you'll definitely find Brewster and The Roost inside of your island's existing Museum.
During the brief video preview that Nintendo shared, we saw the player walk into the Museum, stroll up the left stairs to the second floor, and read a sign noting The Roost in front of a new side entrance to the left confirming the new café's location.
It's worth noting that datamined hints for the past 18 months did indicate that the Museum was likely where we would find The Roost, so it's not unexpected so to speak, but that was unofficial information of course.
The Roost Was Separate In New Leaf
For those who are new to the Animal Crossing series with New Horizons, it's worth pointing out that it wasn't always this way!
In the previous mainline game Animal Crossing: New Leaf on Nintendo 3DS, The Roost was a standalone building you could choose to build anywhere in your town, similarly to the process of building Nook's Cranny or Able Sisters in Animal Crossing: New Horizons.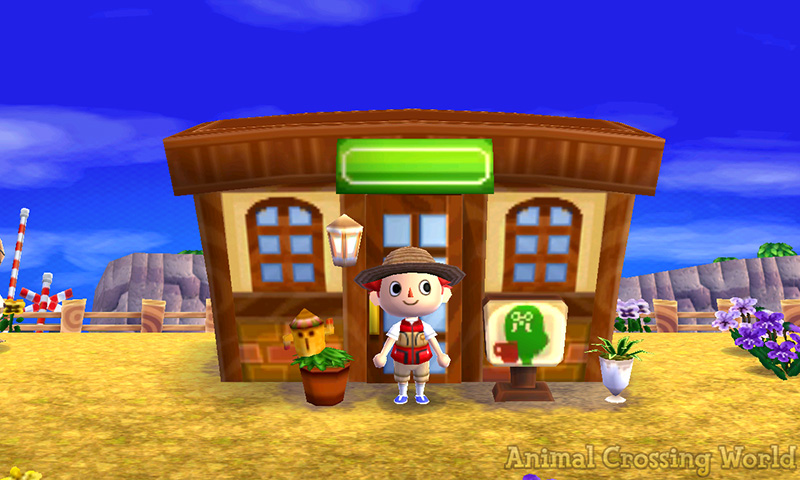 This café building had a pretty nice brown and beige aesthetic that fit in many towns, featuring both a Gyroid and sign of Brewster outside, plus a potted plant and light!
The Case For The Roost's Separate Building
While it's great to see The Roost finally returning to Animal Crossing: New Horizons inside of the Museum, we think this might not have been the best location for a few reasons.
Quite simply, the biggest issue with The Roost inside the Museum is simply the extra amount of time that players will likely need to take when accessing their island's café.
Rather than visit The Roost with a single loading screen when entering through a direct entrance outdoors, you'll need to visit and load the Museum first, before climbing up the stairs to find The Roost's entrance and going through a second loading screen.
Of course, we don't mean to act as if this is some unsurmountable hurdle, but it does matter given that The Roost is likely the type of location that Animal Crossing: New Horizons players will want to visit on a near daily basis for their routine coffee or part-time job.
Any kind of extra barriers to interacting with a feature that players might want to enjoy daily isn't ideal, especially when Animal Crossing's loading screens can already feel drawn out — imagine if you had to go through two doors to access Nook's Cranny.
Another impact of locating The Roost inside of the Museum is making your island's gallery placement much more important, as it will now be your gateway to The Roost café too. For many Animal Crossing players, their Museum may be located far towards the back of their island relegated to an area off the beaten path if they've already completed most exhibit donations.
If The Roost is important to someone, they'll need to consider moving the large Museum building to be close to their house or island Airport if it isn't already, or possibly change around their Super Mario warp pipes setup.
On a similar note, offering The Roost as a separate building simply as another design option to install around your island would have been appreciated given that's a big part of Animal Crossing: New Horizons!
After all, the idea of a standalone The Roost in Animal Crossing: New Leaf was likely created for that reason to promote the game's innovative Public Works Project mechanic that New Horizons later expanded upon.
When Animal Crossing: New Horizons first launched, a common complaint we heard in the weeks afterwards was a desire for more buildings to place around the island, like a dedicated shop for Kicks or Leif. Sadly, those never panned out, so we would have loved to see The Roost fulfill that role offering another dedicated building.
In conclusion, it does feel like a bit of step backwards to us seeing The Roost return inside of The Museum, rather than featuring as a brand new building to install on your Animal Crossing: New Horizons island with easier access.
The Case For The Roost In The Museum
On the other hand, we do acknowledge there are a couple perks to locating The Roost inside of the Museum, even if it's not our personal preference. These might have been on Nintendo's mind and guided their decision.
The first one that comes to mind is definitely the situation where many Animal Crossing players already have a very intricately designed island packed full to the brim that feels complete to them, with little desire to make major changes just to fit in a new The Roost building.
That's very understandable given how late in the game we're receiving The Roost after a year and a half, though we'd argue that it could have been an opportunity to reignite interest for returning players who have been gone for months by giving them a reason to make design changes to their island accommodating a fresh new The Roost café.
Another reason we can appreciate The Roost's placement inside the Museum is that this is technically a return to home for Brewster! It's really only the previous mainline game, Animal Crossing: New Leaf, that featured a dedicated outdoors building to The Roost.
The cafe's previous two iterations in both Animal Crossing: Wild World and Animal Crossing: City Folk was placed solidly inside The Museum on the basement floor, where you could also find K.K. Slider playing his tunes on Saturday nights.
So in that sense, placing The Roost inside of The Museum can be seen as a homage to past classic Animal Crossing games, something that we're always a fan of here at Animal Crossing World.
And of course, perhaps other solid reasons for Nintendo's decisions will come to light once we learn more details about The Roost in Animal Crossing: New Horizons during the Animal Crossing Direct! After all, we're working with limited information here prior to release. Ready to eat crow if necessary!
What Do You Think?
Clearly, our personal preference was to see The Roost make a debut as its own dedicated outdoors building on our island, but there's no right or wrong answer here! Let us know in the comments below whether you're pleased with an integration into the Museum, or share our desire for a new building — and why. I'd love to hear your thoughts!
The special Animal Crossing: New Horizons Nintendo Direct is just over a week away on October 15th where we'll get our first in-depth look at the game's upcoming November Update with Brewster & The Roost — check out everything we know so far and how to watch here.
Stay tuned to Animal Crossing World for everything on Animal Crossing: New Horizons, including our extensive Guides section here. Our most popular pages include What's New In October / Halloween 2021, Spooky Set Items & DIY Recipes, Jack's Halloween Event, Series 5 Amiibo Cards, Halloween Costumes, New October Critters, Acorn & Pine Cone DIY Crafting Recipes, Redd Art, and Sea Creatures.