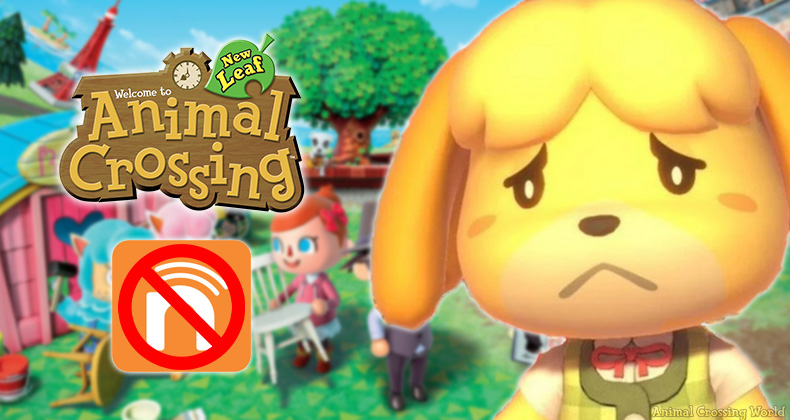 It's an unfortunate day as Nintendo has announced the upcoming discontinuation of online multiplayer and other online features for Animal Crossing: New Leaf next year.
While there's no exact date yet, we know that sometime in early April 2024 the online services for Animal Crossing: New Leaf will be shut down and no longer accessible, among many other games. This means you won't be able to visit other towns online anymore!
Additionally, this will have an impact on the Nintendo 3DS spin-off Animal Crossing: Happy Home Designer too as the game features online home sharing, but the greatest impact will of course be felt in New Leaf.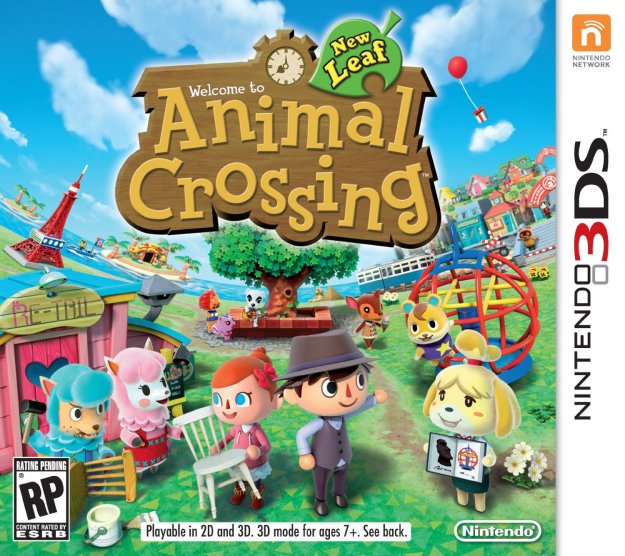 Of course, the game will always remain playable as a great single player experience, but playing and trading with friends or strangers online has become a major part of modern Animal Crossing games. There's no doubt that the Animal Crossing: New Leaf experience will feel diminished to some degree in the future.
Nintendo hasn't articulated any sort of explanation or specific reasoning for the impending shutdown, with no relevant statements beyond an expression of appreciation for past support:
Thank you very much for supporting our products.

We sincerely thank players for using the online services of Nintendo 3DS and Wii U software over a long period of time and apologize for any inconvenience.
There is certainly some irony in a company thanking you for your support at the same time as they announce that they will stop supporting their own product, but that's corporate speak for you!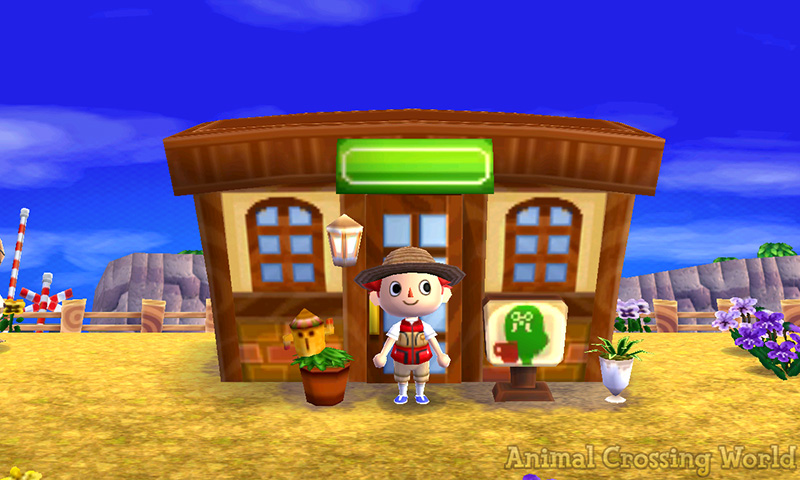 That being said, it should be noted that Animal Crossing: New Leaf released about 11 years ago, and the Nintendo 3DS system itself almost 13 years ago. Anything connected to the internet has a limited lifespan as painful as it is and 11 years is an entirely fair amount of time to support a product.
On a personal note though, it is a real shame to see this reality come to fruition. I have many fond memories of playing Animal Crossing: New Leaf online with both friends and strangers online, and I'm sure many of you do as well. Especially when it comes to enjoying the Tortimer Island mini-games that never did come to Animal Crossing: New Horizons!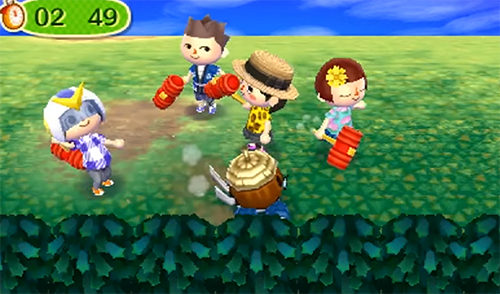 Keep reading on to learn more about exactly what features will be impacted in Animal Crossing: New Leaf, the state of third-party modding to solve the shutdown, why Nintendo is doing this, how local wireless softens the blow, and more.
What Will Be Affected In Animal Crossing: New Leaf?
Besides the obvious implication of visiting another player's town online through the Train Station, there are a couple other features that will be disrupted or lost with the online shutdown.
Most notably, we expect that the Dream Suite will become inoperable at the same time, meaning that it will no longer be possible to visit other dream towns with a Dream Address or upload your own town as a dream.
And as a side effect, there are a few achievement badges from Phineas that will become either impossible or far more difficult to earn, including the following:
Space Traveler for visiting 500 towns through the Train Station.
Goodwill Ambassador for having a total of 500 players in your town.
Mr. or Ms. Sandman for visiting 500 towns through the Dream Suite.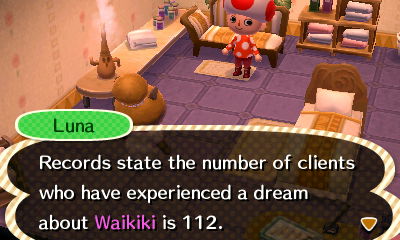 There is one small silver lining though — we don't expect that scanning of design QR Codes will be affected in Animal Crossing: New Leaf. As far as we know, all of the necessary design data is fully embedded in the QR Code itself without any online networking involved. This is why it's been possible for third-party design QR code generators to exist previously, such as this one.
Additionally, it has been confirmed by Nintendo that StreetPass will continue to function on a local wireless basis.
Thank Goodness For Local Wireless Play
It's worth mentioning that while losing online multiplayer is a catastrophic blow, we're lucky that every portable Animal Crossing game features a local wireless connection option that will continue to function without online servers.
Honestly, this feature is often forgotten when online connections are possible, but it's a real savior in this situation as it will ensure visiting another town or trading still remains possible between two copies of the game — even if highly inconvenient and unideal. New Leaf Sleepover with a friend, anyone?
Are There Any Third Party Modded Options?
We haven't covered it extensively before, but a third-party community solution called Wiimmfi allows for legacy DS/Wii games to be played online in some form after Nintendo shut down the servers. Currently, no such third-party option exists in a complete working state right now as of late 2023, but there are active attempts to do so.
We have been made aware of Nintendo's plans to shut down Nintendo Network in April. We have begun discussing our development road map internally to accommodate this https://t.co/0M6tERW6lV

— Pretendo (@[email protected]) (@PretendoNetwork) October 4, 2023
In particular, the Pretendo Network project appears to be the most active project working to make a modded replacement a reality. It's still got a long way to go, but the shutdown announcement is certain to drive some more energy towards the project given that many weren't expecting this day to come so abruptly now.
Why Is Nintendo Shutting Down Online Servers?
As with any business, it likely just comes down to costs. But rather than the issue being the mere cost of actually running the servers themselves, it's likely to due with general maintenance and upkeep of an aging online infrastructure.
Important dependencies that the online service is built on can fall out of support or break, plus security loopholes can pop up that need to be taken care of. It was only last year that Nintendo had to release a series of patches for various games, including Animal Crossing: New Horizons, to fix a dangerous exploit that was discovered.
In fact, Nintendo's own statement about the upcoming shutdown even implies this sort of problem, with the following quote:
Please note that if an event occurs that would make it difficult to continue online services for Nintendo 3DS and Wii U software, we may have to discontinue services earlier than planned.
The Nintendo Network that runs Nintendo 3DS and Wii U games is also a completely free service, in contrast to the monthly fee that Nintendo now charges on Nintendo Switch to play Animal Crossing: New Horizons online.
Does This Effect Animal Crossing: New Horizons At All?
Not to worry, there will be no impact on the online services or any other part of Animal Crossing: New Horizons on Nintendo Switch right now. The shutdown we're covering here only applies to the legacy Animal Crossing games on Nintendo 3DS and Wii U.
Does This Mean A New Animal Crossing Is Coming In 2024?
No, it doesn't mean anything at all — although that could still happen anyway. I fully expect there will be plenty of YouTube clickbait on this subject, so let's just get this out of the way now: there's no logical connection between this online shutdown and the release of a new Animal Crossing game.
The online shutdown for Animal Crossing: New Leaf is not specifically targeted towards the game. Rather, the entire online networking servers for all Nintendo 3DS and Wii U games are being discontinued. Therefore, it's illogical to draw any kind of conclusions with regard to the Animal Crossing series specifically. You could just as well claim that this means a new Mario or Zelda game is around the corner, and it would be just as valid!
---
That should cover everything there is to know about this sad announcement about the future of online play in Animal Crossing: New Leaf. If there's any other questions you have that may be worth covering, let us know in the comments below. Or just express your hard feelings on the shutdown! Either one works.
Stay tuned to Animal Crossing World for everything on Animal Crossing: New Horizons, including our extensive Guides section here. Our most popular pages include Redd Art, Spooky Set Items, Halloween Event, Acorns & Pine Cones DIY, Fishing Tourney Event, New October Creatures, Bush Types & Colors, Villager Houses, Sea Creatures, K.K. Slider Songs.