The latest Summer Update Wave Two for Animal Crossing: New Horizons has just been released for download today marking the third major update to the game since launch day!
This fresh major new update upgrades Animal Crossing: New Horizons to Version 1.4.0 bringing several major additions to the game including a brand new Fireworks Show event taking place during the month of August with Redd and the ability to enter the Dream realm with Luna to visit other islands.
In addition to those major advertised features, the patch notes reveal that the previous Camera App HUD Glitch has been implemented as an official feature by pressing the right analog stick! Additionally, a new Nook Inc. Handheld Pennant item resembling Tommy's flag has been added in the Nook Mile Exchange.
Besides that, the typical mention of adjustments and bug fixes is included, although we're not quite yet exactly what. In particular, we're curious to see whether the Trees On Cliff Edges and Access 4th Level Cliff glitches have been patched or not.
Regardless, we know that many of you will be searching to find the full patch notes anyway, so we've included them here.
Full English Animal Crossing: New Horizons v1.4.0 Patch Notes
The full official patch notes from Nintendo of America in English for the Version 1.4.0 update of Animal Crossing: New Horizons can be found below:
Ver. 1.4.0 (Released July 30, 2020)

The software has been updated if you see "Ver. 1.4.0" in the upper-right corner of the title screen.

General Updates

A new seasonal event, Fireworks Shows, has been added.
New limited-time seasonal items have been added to Nook Shopping.
A new feature was added to the NookPhone Camera app, allowing you to turn off the guide information by pressing in the R Stick.
The "funny glasses" item now matches up with player skin color variations.

Online Connectivity Features

A new feature allows you to sleep in a bed and meet Luna. You can upload a dream of your island via the internet or visit other uploaded dream islands.
New features have been added to the Custom Designs Portal. You can now search by design name or type. You can now create a list of favorite creators.
A new feature has been added for backing up save data to Nintendo's servers via the internet. You can use backed up save data with the island backup restoration service if your Nintendo Switch system is lost or broken.

You must be a member of Nintendo Switch Online and enable backups within Animal Crossing: New Horizons to use this new feature.
Save data cannot be restored at a customer's discretionary timing. If your system is broken, you must contact Nintendo Support to start a repair request. If you have lost your system, you must contact Nintendo Support.
This feature does not allow save data (island data) to be transferred to a different system. We currently plan on adding a save data transfer feature within 2020. Information on the feature and timing will be announced at a future time.
Learn more about the island backup restoration service.

Fixed Issues

Other adjustments were made to improve the game play experience.
A previous version of this article featured roughly translated notes from Japanese as a placeholder, but it has since been updated with proper official English notes from Nintendo of America.
You will need to be updated to Version 1.4.0 to play online multiplayer with other players and access other network features. Local multiplayer can only be played with others on the same version of the game as you.
Observed Changes In Version 1.4.0 Missing From Patch Notes
Both of the previous major updates for Animal Crossing: New Horizons released back in April and July have contained a number of smaller changes that weren't mentioned in the patch notes.
These undocumented changes in the update included adjustments to the Bank of Nook savings account, the ability to play multiple different K.K. Slider songs outside on speakers items, new items in the Nook Stop Terminal, quality of life improvements to Saharah, and more.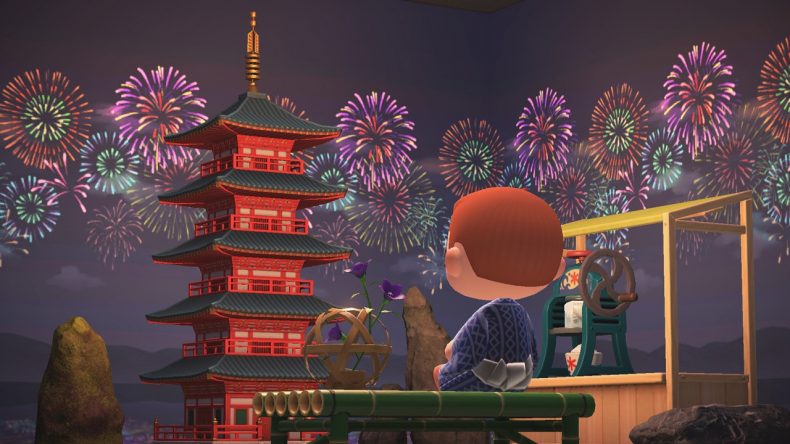 We're expecting the same will likely be the case in the Summer Update Wave Two and will be documenting any secret or unmentioned changes and additions. Here's what we've uncovered so far prior to the update based on small details released in the press releases and the Japanese announcement:
You will receive a letter in your mailbox from Nintendo celebrating the new update. Inside the letter, you can find a Fireworks Display wallpaper to use in your house. (tentative name)
The Chinese Qixi Festival holiday can be celebrated with two special seasonal items available in Nook Shopping. We expect these will come available for purchase on August 1st, but aren't certain yet.
UPDATE: We've published an entire dedicated article to 5 Hidden Additions In Summer Update Wave 2 For Animal Crossing: New Horizons — check it out here!
Please let us know in the comments below if you spot any more interesting small changes or additions that haven't been mentioned already, so we can update this article as the best resource!
How To Download Animal Crossing: New Horizons Summer Update Wave Two Version 1.4.0
Your copy of the game should update automatically for you, but if for some reason it doesn't, you can manually trigger the update by pressing the + button on the Animal Crossing: New Horizons home screen icon, selecting Software Update, and hitting Via the Internet.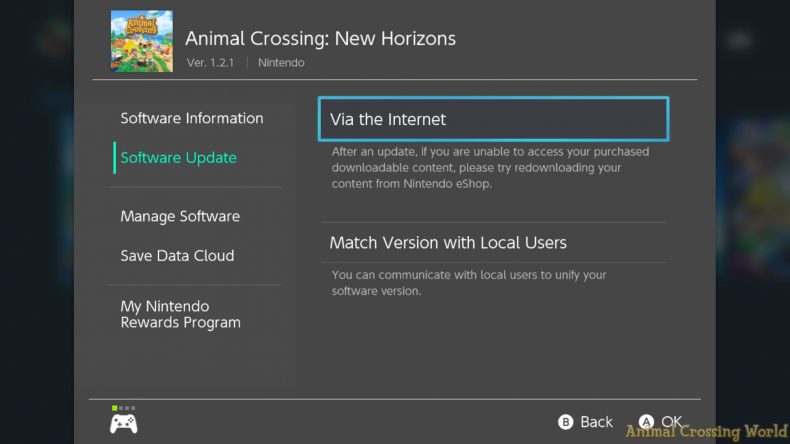 After you've had a chance to play around with the Summer Update Wave Two, be sure to let us know in the comments below what you think and if you've noticed any other changes not covered by Nintendo in the official patch notes!
---
Stay tuned to Animal Crossing World for everything on Animal Crossing: New Horizons, including our extensive Guides section here. In particular, don't miss out on our recent Sea Creatures, Pascal's Mermaid Set, and Pirate Gulliver guides.