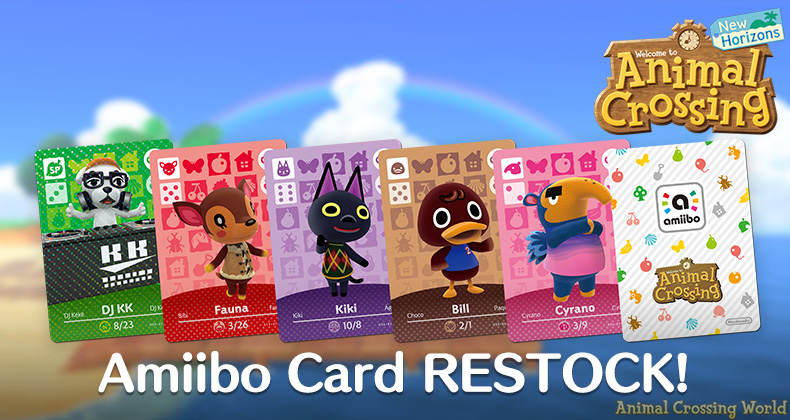 The Animal Crossing Amiibo Cards are finally set for an official restock in North America later this year as we approach the holiday season, so get ready to say goodbye to inflated scalper prices!
This restock announcement comes after many months of extremely limited availability for Animal Crossing amiibo cards after the launch of New Horizons back in March, and in particular for North America as some official re-stocks have occurred in Europe and Japan.
Announced alongside today's huge new Fall Halloween game update, the restocked Animal Crossing amiibo cards will be made available for $5.99 per pack at select retailers in November.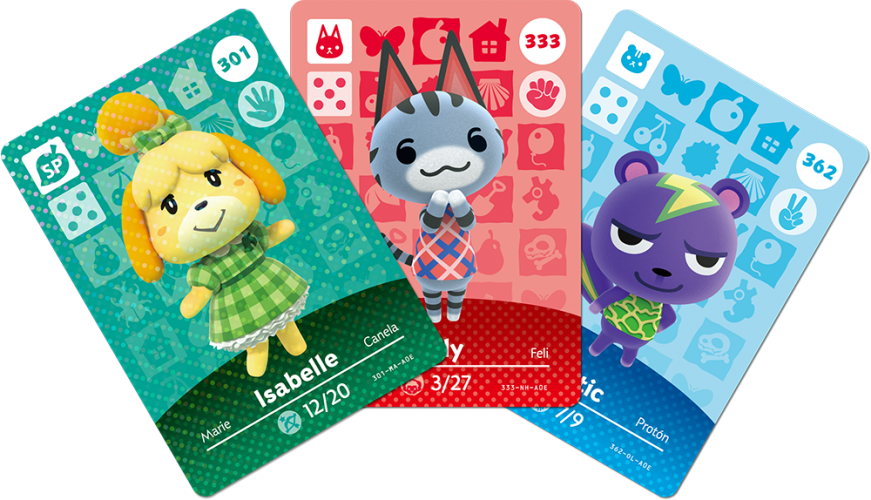 That price matches the same MSRP as when the amiibo cards first launched back in 2015 with Animal Crossing: Happy Home Designer, so we're glad to see Nintendo isn't exploiting demand with a price increase.
Each pack of main series Animal Crossing amiibo cards in North America comes with 6 cards inside, one guaranteed to be a special character card. That means you'll be paying about one dollar per card, but remember that the assortment is randomized.
All four main series of Animal Crossing amiibo cards have been announced for inclusion in the upcoming restock, but that doesn't include the more recent Animal Crossing: New Leaf Welcome Amiibo series of RV Camper cards or the famous Sanrio Hello Kitty amiibo cards set.
Oddly, a new series or set of amiibo cards specifically for Animal Crossing: New Horizons still haven't been announced. Given the immense of popularity of new characters like Raymond and Judy, we're a bit surprised to see Nintendo continue to pass on the opportunity to sell new cards for them.
Perhaps they're simply sorting out restocks of the original cards first and getting their house in order before considering brand new cards sometime next year though. We are expecting to see more updates for Animal Crossing: New Horizons into at least the first half of the next year anyway, so new amiibo cards might be part of that.
Keep a close eye on both Animal Crossing World and our social media channels on Twitter / Facebook for stock updates as these amiibo cards are restocked in November. We'll make sure you don't miss out by sharing availability as soon as it arrives!
To learn more about Animal Crossing amiibo cards and see what cards are available in each pack, check out our page here. Some pages are quite outdated though and we'll be working on improving them soon as the restock approaches.
Stay tuned to Animal Crossing World for everything on Animal Crossing: New Horizons, including our extensive Guides section here. In particular, don't miss out on our popular Acorns & Pine Cones, Redd Art, Sea Creatures, Pascal's Mermaid Set, and Pirate Gulliver guides.