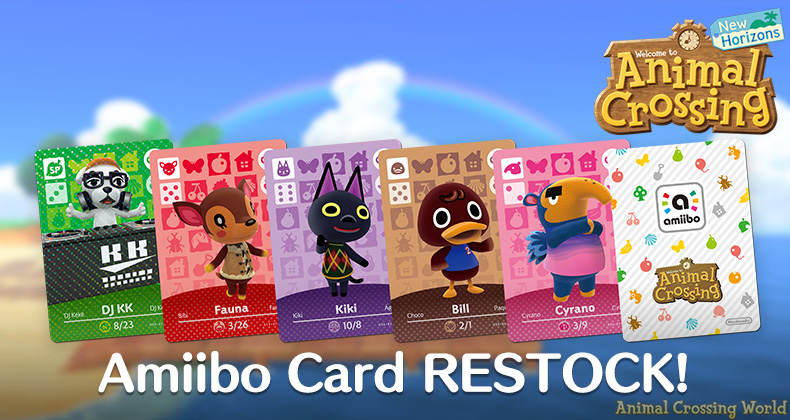 Official restocks of Animal Crossing: New Horizons Amiibo Cards were announced by Nintendo alongside the Halloween Update last month, and we're seeing the new stock materialize for the first time today!
Animal Crossing Amiibo Cards Series 1, Series 2, Series 3, and Series 4 card packs can all now be found for pre-order on GameStop US's website at the MSRP of $5.99 USD per pack. Each pack contains 6 random cards, with one guaranteed special character and five villagers.
It's been years since we've seen Animal Crossing Amiibo Cards available in North America at the original price of $5.99 without reseller inflation in any significant quantity, so we'd suggest considering an order if you care about them.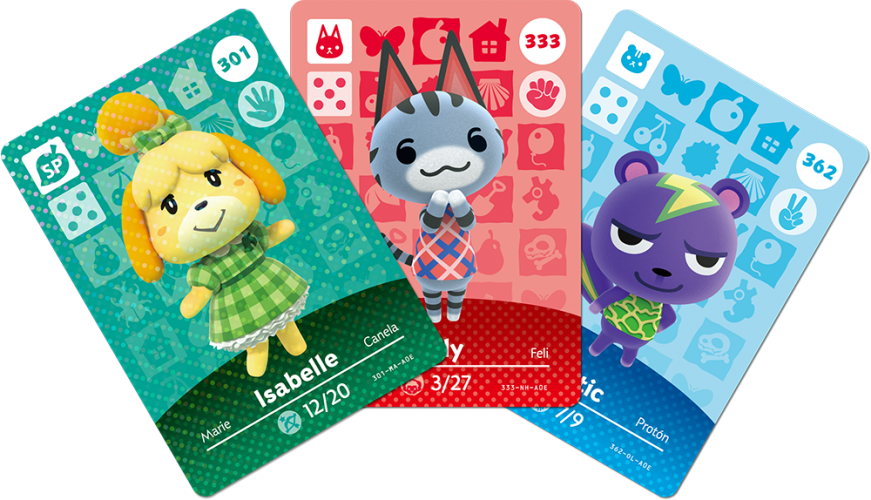 Note that while these cards were originally created for Animal Crossing: Happy Home Designer and Animal Crossing: New Leaf, with relevant branding for those games on the packaging, they can be used in Animal Crossing: New Horizons as well.
Inside of Animal Crossing: New Horizons, Amiibo Cards can be scanned to invite villagers in your island's campsite where they could potentially move to your island permanently. Harvey's Island can be used as well to create photos in the studio with amiibo scanned characters and unlock their Amiibo Poster items in Nook Shopping.
One last little detail about GameStop's pre-orders for these cards — the behind the scenes website data on the products appear to be pretty screwed up right now, with GameStop claiming that the expected release date and arrival of Series 1 on September 16th, 2015.
That's basically when the cards originally released back in the day and it appears GameStop still has some updating to do. Regardless of what it says, we suggest placing an order to secure your spot when they do release as Nintendo has announced a re-stock for sometime next month during November.
Once Nintendo announces a more precise release date, we expect that GameStop will update these orders to the appropriate date that's in the future, not in 2015 or 2016!
Here's a handy set of links to all of the various Animal Crossing Amiibo Cards currently available to pre-order at GameStop US:
Stay tuned to Animal Crossing World for everything on Animal Crossing: New Horizons, including our extensive Guides section here. In particular, don't miss out on our popular Pumpkin Farming, Spooky Set Items, Halloween Costumes & Clothing, Redd Art, and Sea Creatures guides.