Still looking for a handy and adorable calendar for 2021 in February? Nintendo has you covered with a brand new Animal Crossing reward released on the My Nintendo loyalty program today!
Available starting today on My Nintendo, the Animal Crossing: New Horizons 2021 Birthday Calendar costs just 80 Platinum Coins to download a complete PDF. Inside of this lovely calendar, you'll find the birthdays for every single villager included in Animal Crossing: New Horizons!
It's a great way of keep tracking of the possible villager birthdays happening on your island, while acting as a nice piece of Animal Crossing decoration if you choose to print it out on paper.
In addition to featuring the birthdays of Animal Crossing villagers on each day, each season of the calendar year is also decorated with its own unique color scheme.
The calendar has been designed by Nintendo to be printable as well — you'll want to print it at 'Actual Size' on letter-sized (8.5×11") paper with cardstock-type paper recommended, according to their instructions.
Unfortunately, at least as of publication, this amazing calendar is currently region locked on My Nintendo and only available for download with Nintendo accounts registered in the United States. To check yourself to see if the reward is available in your region, click here to go to the reward page.
Last year, we did find that the calendar became available in other regions like Europe a couple weeks later, but until then it appears the rest of the world is out of luck.
But don't worry if it's not available for you or if you can't get the Platinum Coins needed — we've got you covered with our own upload. Just click here to view and download the Animal Crossing: New Horizons 2021 Birthday Calendar PDF!
This year's calendar is fairly similar to the one released last year for 2020, though that calendar was branded as an amibigous Animal Crossing calendar, unlike the New Horizons branding featured this year. Check out our article from last year if you're curious.
We couldn't help notice as well that the special characters or NPCs, like Isabelle or Celeste, have had their birthdays removed from the calendar for this year. This might be intended to help dissuade any speculation of future updates to Animal Crossing: New Horizons implementing returning characters.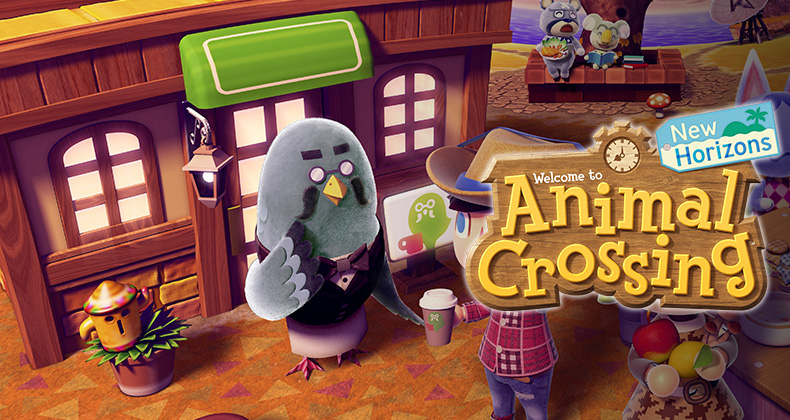 Especially given the awkward situation of last year's Animal Crossing calendar including characters like Brewster and Tortimer just before they would become unavailable in Animal Crossing: New Horizons when it was released a short couple months later.
Stay tuned to Animal Crossing World for everything on Animal Crossing: New Horizons, including our extensive Guides section here. Our most popular pages include Festivale Furniture Set, Festivale Clothing, Sanrio Card Reprint, ColourPop Collection, Winter Snowflake Recipes, How To Build Perfect Snowboy, Redd Art, and Sea Creatures.