The highly anticipated Version 2.0 Update for Animal Crossing: New Horizons is just around the corner now, but are you and your island ready for this game changing update?
In this article, we'll cover the various ways in which you might want to prepare your Animal Crossing island, character, and yourself for the impending update with its many new features next week!
Landscape For New Vegetables To Farm & Harvest
With five new vegetables coming to Animal Crossing: New Horizons in Version 2.0, it might be wise to spend some time preparing a portion of your island's landscape for efficient harvesting.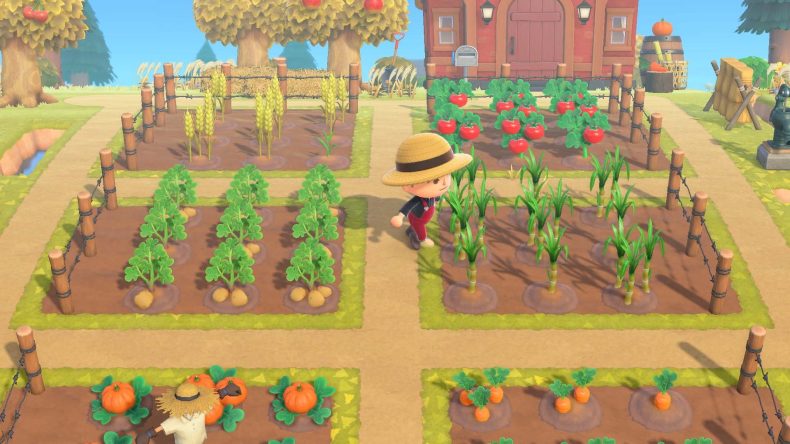 These delicious fresh crops will be used to cook food items using the new Cooking DIY recipes — plus it's possible that the Turkey Day event for Thanksgiving a few weeks later might adopt them too.
The new vegetables arriving in this update for farming include Wheat, Sugarcane, Carrots, Potatoes, and Tomatoes — plus the previously released Pumpkins in September 2020.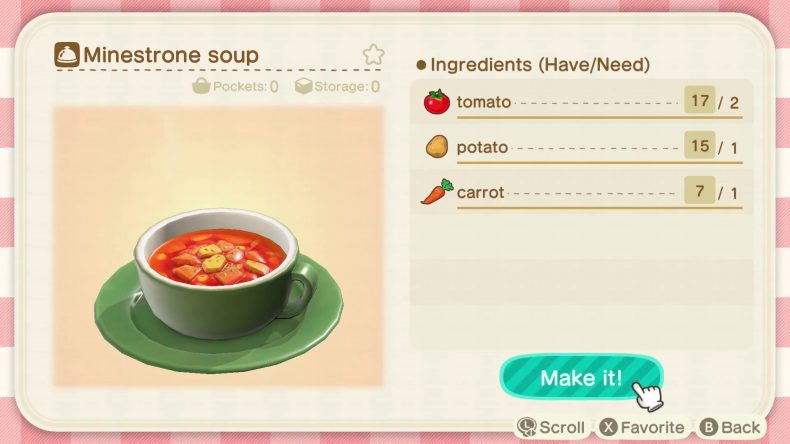 We don't know many details about the Cooking feature yet, but a good baseline might be to ensure you have space to plant and harvest at least 9 plants of each vegetable, totalling at least 54 tiles for all six vegetables. That's what Nintendo showed in the Animal Crossing Direct!
Given how packed some Animal Crossing islands may be, it's worth thinking about the space you'll need to fit them, plus creating a beautiful farm area for your vegetables can be a great way to pass the time until Version 2.0 releases.
Save Up Nook Miles For Kapp'n, Furniture, Licenses
Many of the major new features arriving as part of Animal Crossing: New Horizons Version 2.0 can only be purchased or experienced using the Nook Miles currency!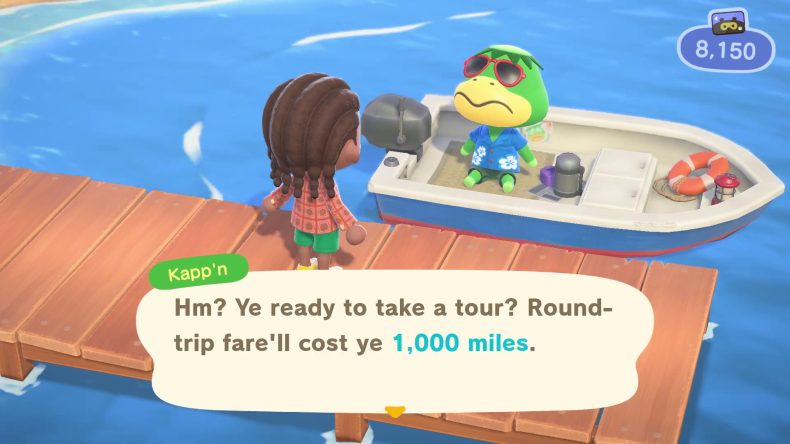 For one, when Kapp'n appears on your island's pier offering boat tours to new mystery islands, he'll require a round-trip fee of 1,000 Nook Miles every time. Depending on what mystery islands have to offer, you might need to pay this surcharge many times over!
In terms of items, an increased election of large outdoor furniture purchased with Nook Miles can be found at the Nook Stop Terminal with the Version 2.0 Update. These brand new items include the Park Fountain, Plaza Balloon Wagon, Plaza Game Stand, and Plaza Ferris Wheel. Buying just these four items will cost 19,000 Nook Miles!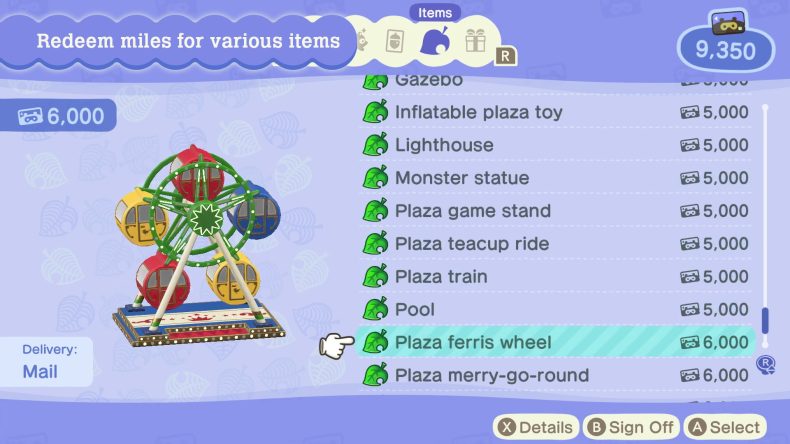 Furthermore, many of the relaxed restrictions and smaller new features shown in the Animal Crossing Direct appear to require a license purchase with Nook Miles too. For example, unlocking the new fence customization feature looks to be locked behind 'Custom Fencing in a Flash' for 2,500 Nook Miles!
Most dedicated fans who have been playing the game for many months will likely already have an extensive treasure trove of Nook Miles ready to go. But if you're someone who dipped out of Animal Crossing: New Horizons early on and are planning a grand return with this update, you might want to stock up on Nook Miles!
Consider The 16 New Villagers Like Sasha
With 16 new villagers receiving an introduction with Version 2.0 of Animal Crossing: New Horizons, it's time to consider your island's villager resident situation if any of the newest additions catch your eye.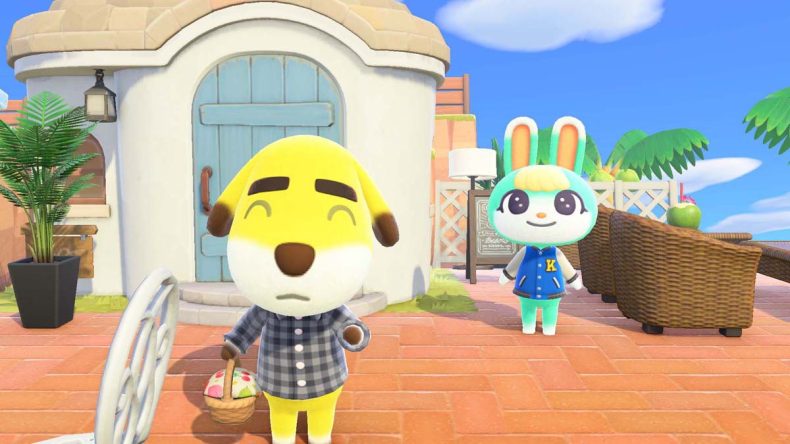 And since there's sadly been no indication from Nintendo that the limit of 10 villagers will be increased or changed, you'll need to decide who's getting booted off your island to make room for one of the new stars, if you choose to hunt one!
Between the 8 completely new villagers to the Animal Crossing like Sasha and Shino, plus the 8 returning villagers from classic titles like Ace and Faith, there's plenty of fresh villager options to choose from in Version 2.0 of Animal Crossing: New Horizons.
You might want to consider villager personalities as well when making a choice to avoid too much repeat dialogue on your island, plus ensure good access to personality-specific DIY Recipes.
Learn more about all 16 new villagers coming in the Version 2.0 Update including Sasha, Ione, Shino, and more in our complete article here.
Save Up Bells For Harvey's Plaza Shops
It's not only Nook Miles you'll need to fully experience the new delights of Animal Crossing: New Horizons after November's update — Bells appear to be just as crucial!
Arguably the most significant addition in Version 2.0 is a massively expanded Harvey's Island featuring a campground plaza that can expand with various different shops and special characters.
But when you first visit this new plaza hosted by Harvey, it'll be almost entirely empty with gyroids sitting around waiting to collect Bells from you to fund future developments!
Characters like Saharah, Kicks, Jolly Redd, Harriet, Leif, Reese, Cyrus, Tortimer, and Katrina will all be able to take up shop on your Harvey's Island plaza with enough contributions from you.
We don't have any specific details on exactly how many Bells you'll need as the Animal Crossing Direct avoided displaying exact amounts, but given that this will be the update's 'end game' for many players, we're expecting potentially enormous costs in Bells.
So if you want to experience all of the new activities and experiences at Harvey's Island as soon as possible after updating to Version 2.0, we highly suggest ensuring your Bank of Nook account is packed full of Bells! Plus, it's likely you'll need Bells to unlock other additions like greatly expanded house storage from Tom Nook.
And remember, if you're feeling short on Bells right now, there's still time left to make a large turnip purchase this Sunday and sell them for a huge profit in the middle of next week prior to the update release if you can find a suitable price online.
Design & Build A Kitchen Room For Cooking
We can't wait for Cooking to be introduced in Animal Crossing: New Horizons with Version 2.0, but it appears you'll need to have a kitchen item setup in order to cook these new special Cooking DIY Recipes!
So if you haven't already got a dedicated kitchen room setup in your house, there's no better time than now to spend some time putting one together while you wait for the update to release. Or give remodelling your old kitchen a try!
Of course, an entire kitchen isn't actually required to cook — there's no reason that the game will demand anything other than a single functioning kitchen item for cooking. But it makes for a great opportunity to get back into some interior decorating before this update arrives.
Embrace Relaxed Island Design Restrictions
While it's not a major feature by any means, you should think about some of the newly relaxed restrictions to island design coming in the Version 2.0 Update and start planning renovations!
Most notably, the dreaded maximum of only 8 bridges and 8 inclines in Animal Crossing: New Horizons is getting a welcome increase to 10! And if 10 inclines still isn't enough, the new Ladder Set-Up Kit allows for permanent ladders to be setup on your cliffs — a clever way of improving elevation access on your island without installing inclines.
Plus, in a similar manner to the new permanent ladders, a new type of Vines item can be found from Kapp'n boat tours and placed on your island's cliff as another way to climb up!
Decide If You're Buying Happy Home Paradise DLC
In addition to the completely free Version 2.0 Update, a new paid expansion DLC called Animal Crossing: New Horizons — Happy Home Paradise releases on November 5th as well! While this paid content isn't required by any means, you might want to consider a purchase for a few different features.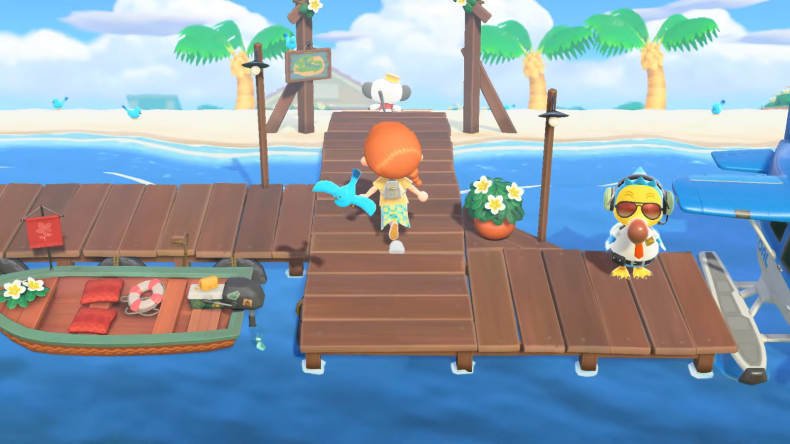 Mainly, the Happy Home Paradise DLC provides exclusive access to an entirely new archipelago resort area where Paradise Planning is located. On this special area, you can speak with villagers and help build their dream vacation homes!
But perhaps more importantly for some fans, the Happy Home Paradise DLC allows players to unlock some completely new decoration options including Partition Walls, Counters, Pillars and more that can be brought back to your own island too.
As a reminder, there are actually two different ways you can gain access to the Happy Home Paradise DLC content in Animal Crossing: New Horizons…
Purchase Happy Home Paradise standalone for $24.99 USD through the Nintendo eShop to own it permanently.
Subscribe to the Nintendo Switch Online + Expansion Pack service for $49.99 USD per year to receive access during your membership. Some features will no longer be available if your subscription expires.
Pre-orders and pre-load for the Animal Crossing: New Horizons — Happy Home Paradise expansion are now live on the Nintendo eShop as well.
Learn more about everything that Animal Crossing: New Horizons — Happy Home Paradise DLC has to offer in our complete article here!
---
There's not much time left until the Version 2.0 Update drops, so we hope we've got you feeling inspired to hop back in. Let us know in the comments below how you're preparing your island for the biggest Animal Crossing: New Horizons update since launch!
Stay tuned to Animal Crossing World for everything on Animal Crossing: New Horizons, including our extensive Guides section here. Our most popular pages include 16 New Villagers, Version 2.0 Update, Happy Home Paradise DLC, Series 5 Amiibo Cards, What's New In October, Spooky Set Items & DIY Recipes, Jack's Halloween Event, New October Critters, Redd Art, and Sea Creatures.