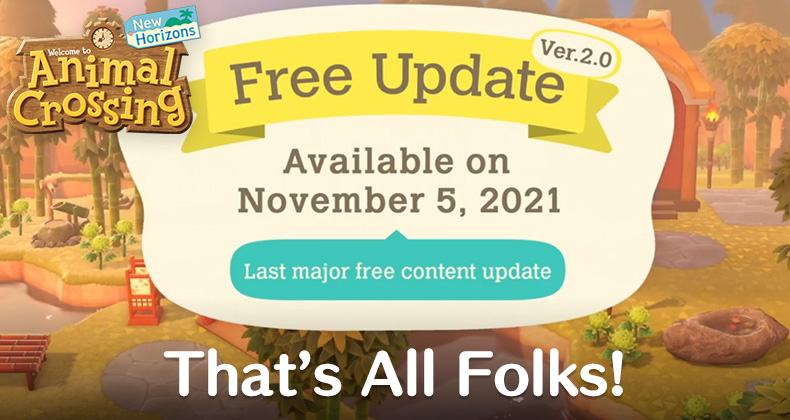 After a triumphant Animal Crossing Direct packed full of incredible new content for Animal Crossing: New Horizons, it's sadly the end of the road for major additions after November's release.
During the Animal Crossing Direct, it was disclosed by Nintendo that the Version 2.0 Update would be the final major free content update for Animal Crossing: New Horizons.
Given its enormous size essentially combining what would have been many more smaller updates we received before, it's not unreasonable at all, even if a little disappointing for some fans who would never say no to more new content forever.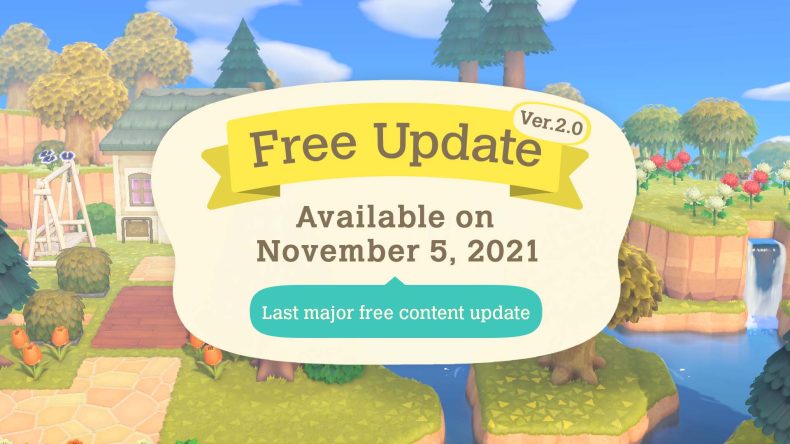 We really appreciate Nintendo being up front about this fact as well, rather than leaving us to wonder and hope. It's exactly the type of communication we advocated for after the absence of Animal Crossing: New Horizons at E3 2021 earlier this year.
However, many Animal Crossing fans clued in closely to Nintendo's wording of 'free update' hoping that the door remains open to further paid expansion content similar to the just-announced Animal Crossing: New Horizons – Happy Home Paradise DLC.
No More Major Updates & DLC
Unfortunately, it doesn't appear that more paid content is in Nintendo's plans either based on what company representatives told IGN in a press briefing before yesterday's Animal Crossing Direct presentation. Specifically, Nintendo told IGN that following November 5th, the company will 'only be supporting the game with small changes'.
Here's an excerpt of the pertaining information to future updates or DLC to Animal Crossing: New Horizons from IGN:
Nintendo has confirmed to IGN that Animal Crossing: New Horizons' version 2.0 update and its Happy Home Paradise paid DLC will be the final major updates to the game that has sold over 33 million copies since its launch in March 2020.

Nintendo shared the news with IGN in a presentation for today's Animal Crossing Direct, where it revealed that the version 2.0 update and Happy Home Paradise DLC will both be available on November 5, 2021. Following that date, Nintendo says it will only be supporting the game with small changes.
Unfortunately, IGN didn't choose to provide a direct quote from Nintendo that we could analyze further for any careful wording or phrasing, but the absence of that likely means the answer was quite straightforward and unambiguous. (furthermore, Nintendo PR would have reached out to IGN for a correction by now if there was a misunderstanding)
Essentially, it seems that Nintendo doesn't consider there to be an actual distinction between future free updates and paid DLC for Animal Crossing: New Horizons in the way that many fans initially interpreted when mentioned in the Animal Crossing Direct.
Some players will understandably believe that Nintendo could simply be acting coy, but we think it's worth listening to what we're being told here. The Animal Crossing Direct's disclosure about future free major updates was also rather blunt and unnecessary if they wished to leave the door open to any further content.
Of course, plans could change at any time in the future, perhaps if the Animal Crossing: New Horizons – Happy Home Paradise DLC is a huge success, but we wouldn't count on it.
What Are Small Changes Or Minor Updates?
Though Nintendo is ruling out any further 'major updates', per their word in the Animal Crossing Direct, the statement to IGN did mention that Animal Crossing: New Horizons will continue to be supported with 'small changes'.
So, what does that mean? It's obviously up to interpretation, but we'd envision that further seasonal Nook Shopping items may be released for a little while longer. Perhaps until the game's second anniversary in March 2021, or the third anniversary in March 2023 if Nintendo is feeling generous.
We might also see further minor refreshes to existing holiday events like Bunny Day, May Day, and Halloween for another year adding a couple new items to collect. For example, this year's Bunny Day introduced five new Easter themed items, and a few more could be added for 2022 as well.
This type of minor content would likely already be developed right now and ready to go with Nintendo only needing to perform the minor maintenance work of pushing it out in pieces at the appropriate times over the next year.
What Happened To 3 Years Of Updates?
If you've been following the timeline of Animal Crossing: New Horizons since the beginning, you might remember hearing on a few occasions that Nintendo has promised three years of updates for the game.
Unfortunately, that's sort of a myth coming from misinterpretations and wishful thinking in our view. Earlier this year, we wrote an entire article about where the 'three years of updates' promise originated from and how it may have been misunderstood — check it out here!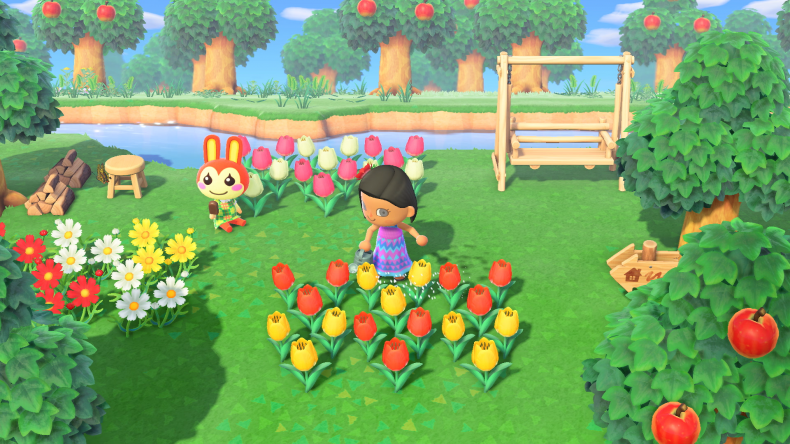 Furthermore, if Nintendo does continue to provide some minor updates with occasional new seasonal items for another year or so, that'd end up coming pretty close to three years of updates in the end. They wouldn't be the major additions fans dream of, but updates are updates!
What's Next For Animal Crossing?
With major updates and expansions for Animal Crossing: New Horizons clearly coming to an end soon, one has to wonder what's next for the Animal Crossing series, so we'll briefly dip into a bit of wild speculation!
We suspect that having wrapped up these last pieces of major content, most development work has likely already moved on to Splatoon 3 as 'all hands on deck' to get that game completed in time for its scheduled release sometime during 2022.
Meanwhile at the same time, early planning within a small team has likely begun on the next Animal Crossing game, but it's not necessarily certain that will result in a new mainline game immediately. After Animal Crossing: New Leaf wrapped up, two spin-off games Animal Crossing: Happy Home Designer and Animal Crossing: Amiibo Festival were spawned instead of the next mainline title!
Purely speaking from an angle of speculation, we wouldn't be surprised to see some sort of spin-off Animal Crossing game emerge soon first, especially given that the franchise has only become immensely more popular than when the previous spin-offs were devised.
---
Even though the era of Animal Crossing: New Horizons is coming to an end soon, there's clearly plenty for us to enjoy in the next couple months as the Version 2.0 Update and Animal Crossing: Happy Home Paradise DLC are released in November!
Stay tuned to Animal Crossing World for everything on Animal Crossing: New Horizons, including our extensive Guides section here. Our most popular pages include Version 2.0 Update, Happy Home Paradise DLC, Series 5 Amiibo Cards, What's New In October, Spooky Set Items & DIY Recipes, Jack's Halloween Event, New October Critters, Acorn & Pine Cone DIY Recipes, Redd Art, and Sea Creatures.