Nintendo's highly anticipated Nintendo Direct E3 2021 presentation has come and gone today with one major disappointing omission — no mention of the Animal Crossing franchise at all!
That's right. Throughout the entire 38-minute long Nintendo Direct at E3 2021, the words Animal Crossing weren't spoken or seen once. And no, there weren't any additional surprises during Nintendo Treehouse Live at E3, just in case you held out hope for that!
We're not going to beat around the bush here. It's deeply disappointing and concerning for the future of Animal Crossing: New Horizons, and offers a lot of question marks about where Animal Crossing is going next as a franchise.
It's worth mentioning of course that Nintendo never promised any sort of Animal Crossing announcements at E3 this year, but it was a reasonable expectation the series would show, if anything interesting was on the horizon.
Take note that the last Nintendo Direct in February featured a trailer for an upcoming update with new Super Mario Set items, proving that the company is happy to announce Animal Crossing updates outside of individual trailers when a suitable venue is available.
UPDATE: The topic of Animal Crossing: New Horizons has come up in a post-E3 media interview with Doug Bowser — see what he had to say here!
Why Fans Are So Disappointed On Social Media
Predictably, the reaction to today's 'news' from Animal Crossing fans was quick and fierce across Twitter, Reddit, and other social media! On one forum, we even saw some fans announce they were going to sell their copy of Animal Crossing: New Horizons on eBay in response.

And on Twitter, 'ACNH' has even been a major trending topic for hours today reaching over 39,100 related tweets, earning an editorial description by the platform to explain why a game that received zero announcements is trending!
While some of the response could certainly be called dramatic, we do think that feeling disappointment from Animal Crossing's showing at E3 this year is an understandable reaction. After all, New Horizons has felt like it's been running on life support for about half a year now, leaving many fans to view the E3 2021 Nintendo Direct as the 'last hope' for news.
me waiting for them to announce anything for ACNH😐 #NintendoDirect pic.twitter.com/NnodfWmN5Y

— antaya ☕️ (@antayaxo) June 15, 2021
Even if that news didn't come in the form of a major ground-breaking content update for Animal Crossing: New Horizons, we did expect that the series would appear at E3 this year in some form. Whether that be a new series of amiibo cards, a minor New Horizons update, or even some kind of new spin-off game in the vein of Happy Home Designer.
Many fans would have been happy with the smallest crumb of news, even if it was a brief teaser for an update, expansion, or spin-off that wouldn't be releasing for a few more months. If Nintendo wanted to revive the spirit of Animal Crossing: New Horizons, a showcase at E3 201 with so many viewers would have been the perfect venue.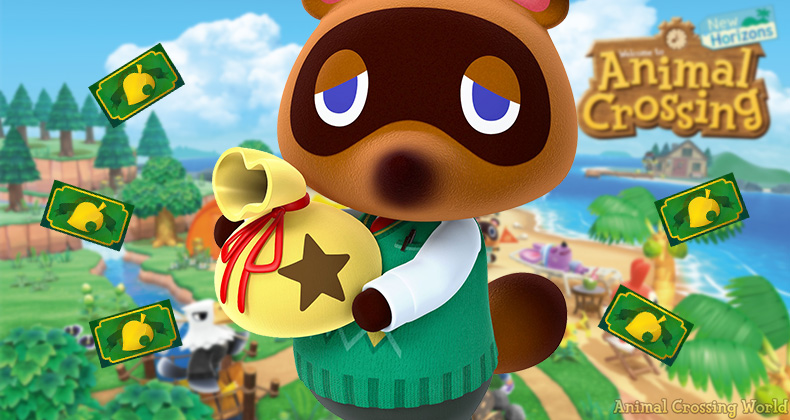 Considering that Animal Crossing: New Horizons smashed sales targets last year as the best selling Nintendo Switch game, we don't think it's unfair at all that Animal Crossing fans would expect to hear more at Nintendo's headlining event of the year.
Here's a sampling of the Animal Crossing community's reaction to E3 2021 across social media highlighting some of our favorite posts:
nintendo when we thought they would announce an acnh update at e3: pic.twitter.com/WJgZbkSirX

— utopia (@utopiacrossinq) June 15, 2021
me after the Nintendo direct after not getting a single scrap of ACNH content pic.twitter.com/6JRS4AgRZv

— raven🐸 (@froggycrossing) June 15, 2021
This ACNH meme is still relevant. #AnimalCrossingNewHorizons #NintendoDirect pic.twitter.com/8IHNwAtSk7

— Clover Cutie ASMR (@cutie_asmr) June 15, 2021
— Katrina🎈🎁 (@balloonpresents) June 15, 2021
Who's joining me? pic.twitter.com/aUSXqZ68cy

— Meg (@megmatx) June 15, 2021
Nintendo Needs To Communicate Better
Arguably, the biggest problem we saw today stems from Nintendo's lack of communication on the future of Animal Crossing: New Horizons.
If there are plans for significant future content, fans need to know, even if the finer details of what it'll entail are kept in secret. And if Nintendo intends to wind down Animal Crossing: New Horizons with major updates finished, and the team moved on to the next game, it'd be helpful to know that more definitively too.
Instead, Animal Crossing fans have been left in the dark torn between assuming the worst, or holding unfounded expectations of grand updates without any indication from Nintendo. We've seen how the game's first anniversary, the series' 20th anniversary, and now E3 2021 have gone by with sky-high expectations only to come crashing down.
Making matters more frustrating, the first year or so of Animal Crossing: New Horizons update trailers actually handled communication surprisingly well. At the end of each announcement, the trailer would end with a brief sneak preview of what was coming in the next major update, along with a brief release window.
For example, when the Fall Halloween Update was revealed, that trailer ended with a screen announcing that the next free update would arrive in Late November. It came with character icons for Franklin and Jingle as well, confirming that the update would focus on Thanksgiving and Christmas events.
But after the Mario Update in February, this practice came to a screeching halt. We stopped receiving any official information on when the next update would arrive, let alone what to expect inside it. We've still been able to piece together a general idea of the release window, thanks to events on the calendar and seasonal item datamining, but it's vague and unofficial.
Without any official information to guide fans, the community has been left to set their own expectations filling the void, which is inevitably going to lead to disappointment.
At this point, there's absolutely no way that Nintendo isn't aware of how the Animal Crossing community has been feeling for months now, so it's a shame they haven't taken a better approach to communication. It'd only take one quick peek at the replies to Isabelle's Twitter accounts around the world to know what's going on.
This year's E3 Nintendo Direct would have been the perfect time to offer some sort of communication update on the state of the game, and stop leaving fans in the dark. Many other developers publish vague roadmaps for their upcoming updates for this exact reason.
Conclusion
It's clear that we're just going to have to wait a little bit longer to find out what Animal Crossing's future is! That time will certainly come sooner or later, but it's not happening today. It's likely we'll hear something in late July instead.
Please feel free to share your thoughts on Animal Crossing at E3 2021 in the comments below. I'd love to hear what you think — whether that be dreadful disappointment, or shining optimism!
Stay tuned to Animal Crossing World for everything on Animal Crossing: New Horizons, including our extensive Guides section here. Our most popular pages include Wedding Season Event, Upcoming Seasonal Items, Swim In River Glitch, New June Creatures, Sanrio Villagers & Items, Sanrio Amiibo Cards, Redd Art, and Sea Creatures.