A wide selection of brand new Nook Miles achievements have been added for you to complete in the latest Version 2.0 Update for Animal Crossing: New Horizons!
With nine different new Nook Miles achievement categories to unlock, these give a great representation of the new content available to experience in the new update. For more on everything we've learned about Version 2.0 since its release, available RIGHT NOW, read our hub article here!
Writing A Cookbook?
The recipes in your collection could stretch for miles, so allow me to present you with these…miles! Delight the eyes and stomachs of your neighbors with all your delicious creations, hm?
Unlock 10 Cooking DIY Recipes; Ever-Improving & Test Chef Titles
Unlock 30 Cooking DIY Recipes; Skilled & Cooked Titles
Unlock 50 Cooking DIY Recipes; Homestyle & Chef Titles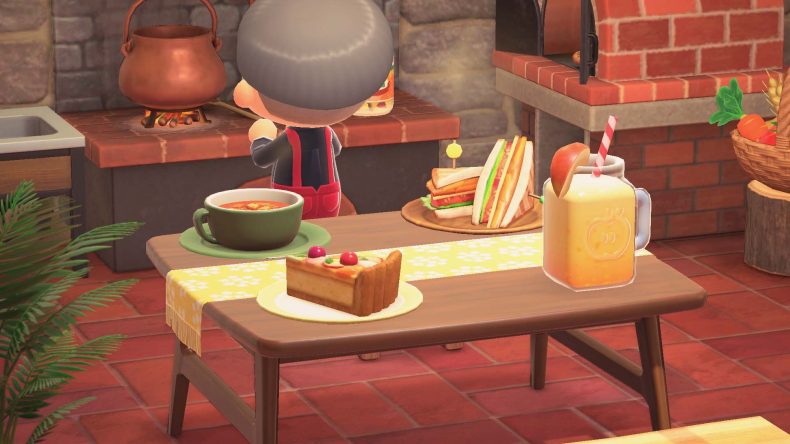 Mmm-Mmm-Miles!
Gathering ingredients and creating delicious treats is great fun, is it not? Yes, yes, I do believe our chefs out there deserve miles for all the times they've prepared something delicious!
Cook 300 Meals; Scorching & Gourmet Titles
Cook 500 Meals; Sugary & Sweets Titles
Cook 1000 Meals; Spicy & Head Chef Titles
Cook 2000 Meals; Gourmet & Epicure Titles
Cook 3000 Meals; Culinary & Glutton Titles
Nice To Meet You, Gyroid!
You've discovered your first gyroid! This special occasion deserves miles, yes, yes. I hope you feel inspired to collect all sorts of different, wonderful gyroids now.
Dig Up 300 Gyroids; Rain-Soaked & Gyroid Titles
Gyroid Getter
Collect different kinds of gyroids, and earn miles in return! I suspect once you
experience life in their presence, you'll find it hard to resist hunting for more, hm?
Collect 5 Kinds of Gyroids; Distinctive & Curator Titles
Collect 15 Kinds of Gyroids; Whimsical & Statue Titles
Collect 20 Kinds of Gyroids; Novel & Symbol Titles
Sprout Out Loud
Plant your produce starts across the whole island for a fresh, bounteous crop! Whether it's a small home garden or a full-on field, support Nook Inc. with all your produce-planting power! Yes, yes!
Plant 5 Vegetable Starts; Field-Fresh & Fertilizer Titles
Plant 20 Vegetable Starts; Locally Sourced & Soil Titles
Plant 50 Vegetable Starts; Sustainable & Soil Titles
Plant 100 Vegetable Starts; Hardworking & Days Titles
Plant 200 Vegetable Starts; Green-Thumbed & Success Titles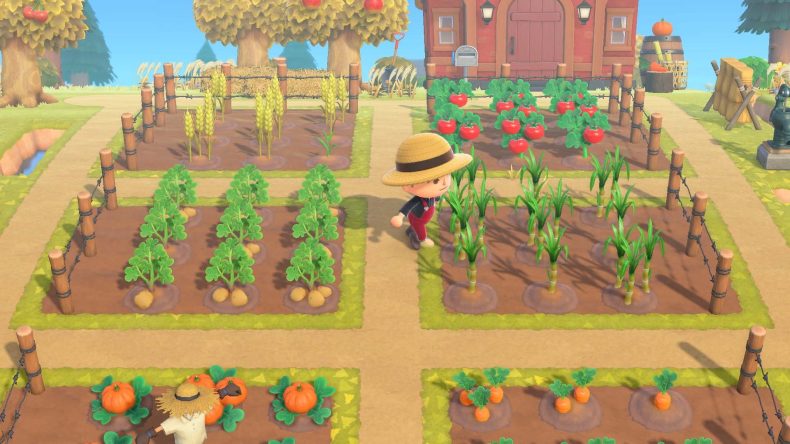 Executive Producer
Nothing feels quite like harvesting produce that you grew by the sweat of your brow, yes, yes! Now go enjoy the fruits of your labor—and the pumpkins, carrots, sugarcane, and potatoes too!
Harvest 10 Vegetables; Farming & Greenhorn Titles
Harvest 50 Vegetables; Crop-Tending & Crops Titles
Harvest 150 Vegetables; Vibrant & Baby Titles
Harvest 500 Vegetables; Nurturing & Young'un Titles
Harvest 1000 Vegetables; Thriving & Populace Titles
Set Sail for Adventure
Rare items and exciting adventures are yours when you head out on a special tour with a veteran sailor, yes, yes!
Sail with Kapp'n 3 Times; Sun-Kissed & Boater Titles
Sail with Kapp'n 10 Times; Household & Provider Titles
Sail with Kapp'n 20 Times; Voyaging & Explorer Titles
Sail with Kapp'n 30 Times; Family-Minded & Parent Titles
Sail with Kapp'n 50 Times; Impressive & Family Titles
Come Home to the Roost
The Roost, located on the second floor of the museum, is quite picky about the coffee they serve, yes, yes! Do stop in to enjoy a cup and earn some dark-roasted miles!
Drink Coffee 5 Times; Aromatic & Beans Titles
Drink Coffee 10 Times; Caffeinated & Regular Titles
Drink Coffee 20 Times; Fragrant & Break Titles
Drink Coffee 30 Times; Rich & Blend Titles
Drink Coffee 50 Times; Acidic & Barista Titles
Stretch to Refresh!
The health of our residents is a top priority, yes, yes! So we're holding group-stretching sessions in the plaza. I'll provide miles once per day for participating, and there will be a tape deck for music. I hope I see you there!
Join Group Stretching 3 Times; Peppy & Kids Titles
Join Group Stretching 10 Times; Athletic & Fitness Fan Titles
Join Group Stretching 20 Times; Sporty & Athlete Titles
Join Group Stretching 30 Times; Peak-Performing & Bodybuilder Titles
Join Group Stretching 50 Times; Stoic & Health Nut Titles
---
A huge special thanks to NWPlayer for their work datamining and sharing information used in this article.
Stay tuned to Animal Crossing World for everything on Animal Crossing: New Horizons, including our extensive Guides section here. Our most popular pages include Prepare For Version 2.0, 16 New Villagers, Happy Home Paradise DLC, Series 5 Amiibo Cards, Version 2.0 Update, Mushroom DIY Recipes, New November Critters, Redd Art, and Sea Creatures.
Animal Crossing: New Horizons Guides News Version 2.0 Update