A new official event for Nintendo fans is coming to the United States later this year with the Nintendo Live 2023 event revealed for later this year!
Announced by Nintendo of America this morning, the Nintendo Live 2023 event will be held in Seattle, Washington sometime during September 2023 as an inclusive family friendly fan event.
While details are somewhat light so far, the event has been confirmed to feature four main highlights, including the following…
Large-Scale Themed Area: We take this to mean some detailed environments setup by Nintendo themed to popular franchises, perhaps similar to what Nintendo hosted for Animal Crossing: New Horizons at PAX East 2020 or Super Mario Galaxy at E3 2017. The company mentions as well that you'll be able to "check out sculptures that faithfully bring in-game worlds to the real world".
#PAXEast comes to a close! Thank you to everyone who visited the Nintendo booth to experience #AnimalCrossing: New Horizons. We hope attendees had a great time! Please look forward to the game's launch on 3/20! #ACNH pic.twitter.com/iPrd6NwzmH

— Nintendo of America (@NintendoAmerica) March 1, 2020
Gaming Tournaments: Live Nintendo game tournaments will be held with top competitors in play — presumably this will include games like Splatoon, Super Smash Bros, and Mario Kart. Somehow, I doubt we'll be seeing an Animal Crossing tournament though! 😉
Character Photo Ops: Nintendo will host official photo ops with various Nintendo characters that you can partake in, including Mario and Luigi confirmed so far.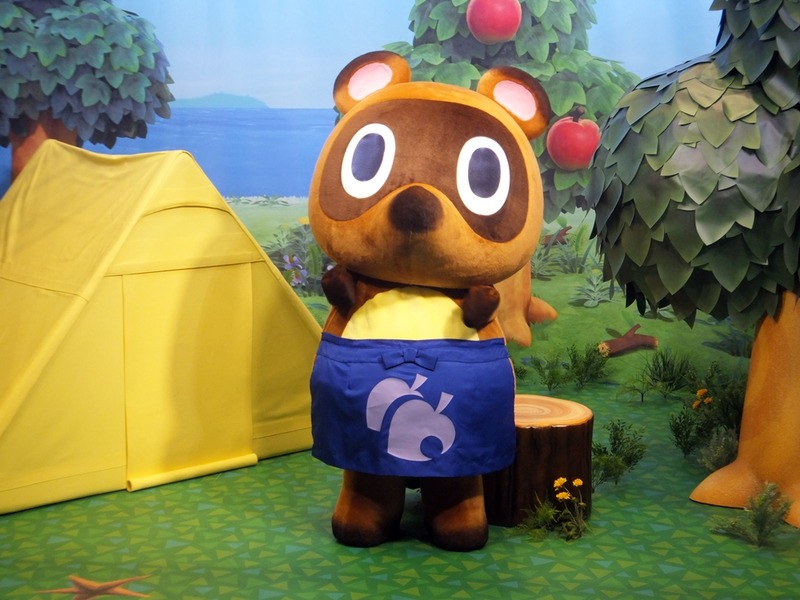 Live Entertainment: Nintendo Live will feature a Live Stage area that will include live stage performances and entertainment to enjoy throughout the event, though what performances will be held remain a mystery for now.
Could K.K. Slider Come To Seattle?
Perhaps most exciting is that Nintendo has specifically mentioned 'live entertainment' and 'live stage performances' as part of Nintendo Live's event offerings for when it's hosted in Seattle later this year.
Fans may recall that just last year, a similar Nintendo Live event was held in Tokyo, Japan that featured a stunning live concert performance with both Animal Crossing's DJ K.K. and Splatoon's Deep Cut including Shiver, Frye, and Big Man.
So it stands to reason that Nintendo may very likely have similar plans to host another Animal Crossing live performance in the United States this year as part of Nintendo Live.
Helping matters, Nintendo could largely reuse much of the content previously developed for the Japanese concert to keep costs down, given that it would be new to the audience in Seattle.
Regardless of the specifics, it certainly would be great if western Animal Crossing fans got a fair shot at being able to experience their own live concert with K.K. Slider, and likewise for Splatoon fans.
And thanks to this announcement, we'd say the odds are quite high this will become a reality in Seattle this September! Of course, no specific live performances have been revealed yet, so this remains within the realm of educated speculation for now.
Or Meet Isabelle & Tom Nook?
As covered earlier, Nintendo plans to feature some character photo opportunities at Nintendo Live in Seattle, with Mario and Luigi specifically announced.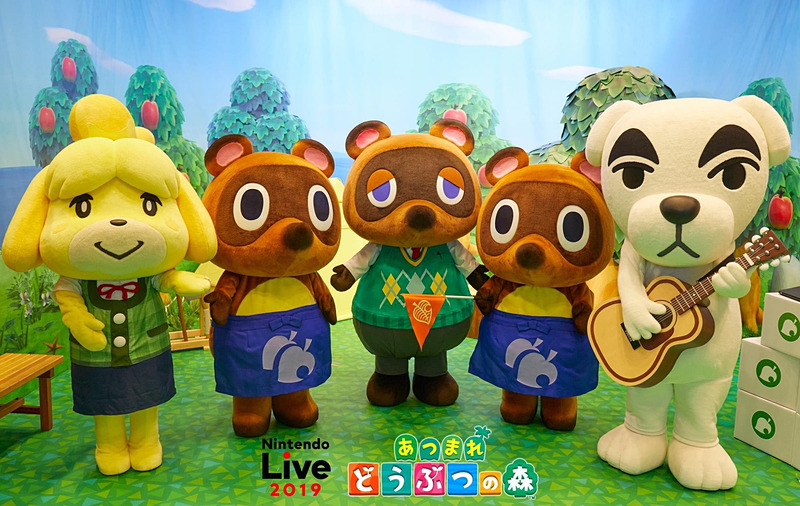 But who else might we see? Well, once again, we've got some relevant history to share as we previously saw costumed characters for Isabelle, Tom Nook, Timmy, Tommy, and K.K. Slider all at Nintendo Live 2019 in Kyoto, Japan!
Is Nintendo Live Similar To E3?
Some may be tempted to make comparison to E3, especially given how this year's E3 show was just recently cancelled, but Nintendo Live shouldn't be compared to the former trade show.
From what we've seen in the past in Japan, and what Nintendo has said so far about this year's event, Nintendo Live can be better thought of as an official fan convention event of sorts — rather than a place for big announcements.
Of course, it's still possible that Nintendo could have significant announcements between now and September, which would play into what type of games are shown at the event. But we don't think you should expect this to be the type of event like E3 that has announcements directly associated with it.
Notably, we did not see any sort of new content announcements when Nintendo Live was previously hosted twice in Japan.
---
Unfortunately, Nintendo hasn't announced any specific dates yet for when in September the Nintendo Live event will be held, making it quite difficult to make any concrete plans. We'll be sure to let you know when dates are announced, as well as any confirmations of Animal Crossing opportunities!
Let us know in the comments below if you'll be considering a trip to Seattle later this year to attend Nintendo Live! I live pretty close by, so I'll certainly consider attending when Nintendo announces a firm date.
Stay tuned to Animal Crossing World for everything on Animal Crossing: New Horizons, including our extensive Guides section here. Our most popular pages include Redd Art, Cherry Blossom Petals, Young Spring Bamboo, Bunny Day Event, New April Critters, Prom Season, Bush Types & Colors, Villager Houses, Sea Creatures, K.K. Slider Songs.