The second wave for the Summer Update in Animal Crossing: New Horizons with brand new features like Fireworks Show events and Dreaming with Luna is almost here! Learn everything we know about exactly when the update will be available for download.
When Will Animal Crossing: New Horizons Summer Update Wave Two Release For Download?
The Summer Update Wave Two for Animal Crossing: New Horizons including Fireworks Show, Dreaming with Luna, and Save Cloud Backup is scheduled for release on Thursday, July 30th according to Nintendo.
However, the company didn't specify an exact release time in the official trailer, which naturally always leads fans to wonder exactly when they'll be able to enjoy the update's new features in New Horizons. Thanks to some additional information on the Japanese Nintendo website once again though, we have details on the exact release time!
UPDATE: The Version 1.4 Summer Update Wave Two is now available for download — check out the complete English patch notes here!
According to the official Nintendo website in Japanese, the Version 1.4.0 update for Animal Crossing: New Horizons containing all of the Wave Two features will be released at exactly 10AM Japan Standard Time on Thursday, July 30th.
For everyone living in other time zones, which almost certainly includes you, that release time converts to 6PM Pacific Time or 9PM Eastern Time on Wednesday, July 29th! That's notable because it means this means the update will actually be arriving quite a bit earlier in some parts of the world than Nintendo advertised in the English trailer.
Here's a comprehensive list of Animal Crossing: New Horizons Summer Update Wave Two release times around the world, based on the Japanese release date:
July 29th at 6PM Pacific Time (PDT)
July 29th at 7PM Mountain Time (MDT)
July 29th at 8PM Central Time (CDT)
July 29th at 9PM Eastern Time (EDT)
July 30th at 2AM British Summer Time (BST)
July 30th at 11AM Australian Eastern Time (AEST)
Technically speaking, Nintendo hasn't specifically announced these release times for outside of Japan, but the past two major updates for Animal Crossing: New Horizons followed the exact same pattern with the update delivered worldwide simultaneously.
Therefore based on both the Japanese website and past updates, we're pretty certain in saying that you'll be able to download the Summer Update Wave Two at 6PM Pacific Time or 9PM Eastern Time on Wednesday, July 29th!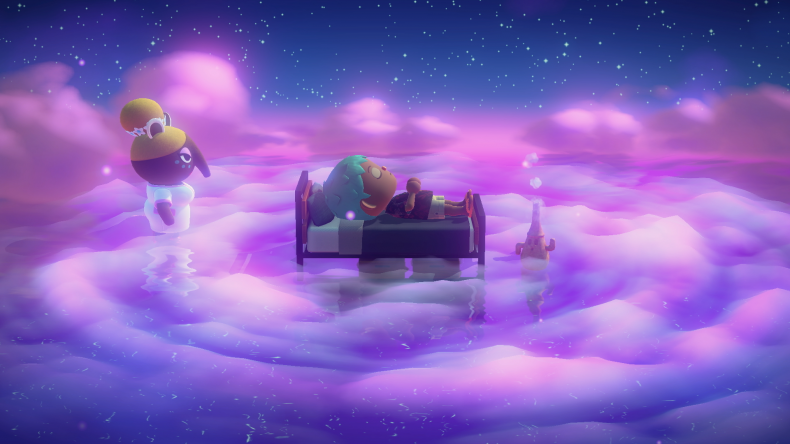 So if you're excited to get your hands on the second Summer Update wave for Animal Crossing: New Horizons as soon as possible, be hopeful for an early release at the times listed above and have your Nintendo Switch ready to update. Keep in mind you will likely have to manually trigger the update, which we'll detail in the section below.
How To Download Summer Update Wave Two for Animal Crossing: New Horizons
Your copy of the game should update automatically for you, but if for some reason it doesn't, you'll be able to manually trigger any available updates by pressing the + button on the Animal Crossing: New Horizons home screen icon, selecting Software Update, and hitting Via the Internet.
The Nintendo Switch will then check for all available Animal Crossing: New Horizons updates when you do so and download the Summer Update Wave Two if it's released on time.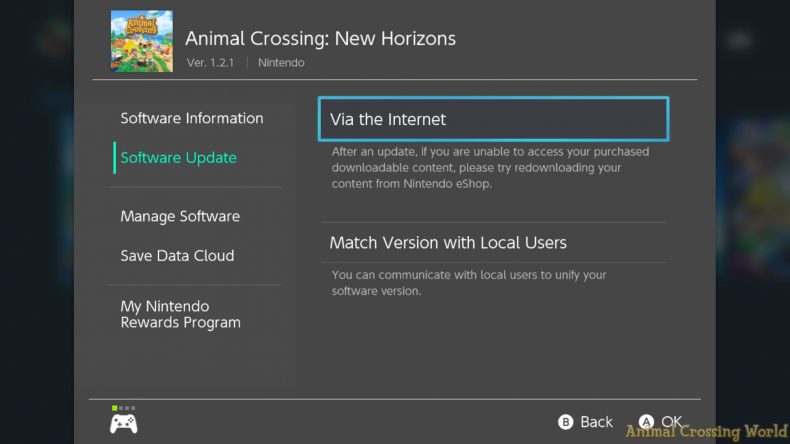 When Will The Fireworks Show Event Start?
While one of the major new Wave Two Update features with dreaming to other islands will be immediately accessible by sleeping in a bed, the new Fireworks Show event won't begin right away as it only takes place on Sundays throughout August. That means the first time you'll get to experience fireworks will be on Sunday, August 2nd!
It's worth mentioning too that you won't be able to simply time travel to Sunday as soon as the update drops to experience the Fireworks Show event as it appears Nintendo will have the event locked to a real time clock, just like how events such as Wedding Season and Bunny Day worked.
Here's a rough translation from Japanese detailing the time traveling restriction for this update:
Please note that even if you have already downloaded the update data, the event will not start simply by changing the main unit date to the date and time of each event holding period. After the real-time event start date, it is necessary to connect the main body to the Internet and start the software with the user and the Nintendo account linked.
That being said, it is possible to bypass this time based restriction by hacking a Nintendo Switch, so you may see some screenshots out there of the event before Sunday. We'll of course be working hard on a full event guide as soon as possible too.
What's Next After The Summer Update?
But what about future updates after the Summer Update releases this week? Details remain light, but Nintendo has confirmed that the next one will be called the Autumn Update arriving sometime this fall bringing the Halloween event with special character Jack.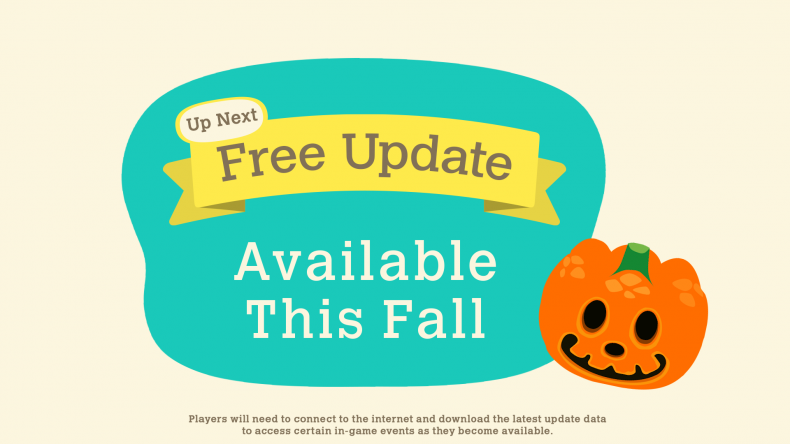 Going by past updates, it's likely we'll see a few major new features alongside Jack's Halloween event too. It's hard to say exactly what those may be, but we'd place bets on either some sort of vegetables farming feature or the return of Brewster's Cafe as both have been heavily rumored through datamining!
---
We hope you're just as excited for Wave Two of the Summer Update as we are! Stay tuned to Animal Crossing World for everything on Animal Crossing: New Horizons, including our extensive Guides section here. In particular, don't miss out on our recent Sea Creatures, Pascal's Mermaid Set, and Pirate Gulliver guides.