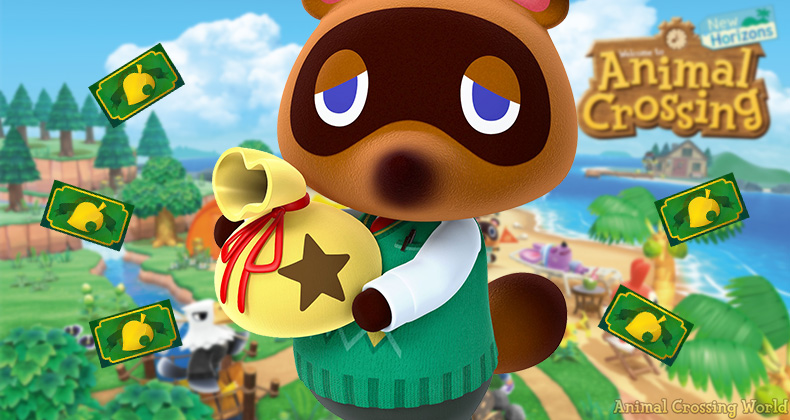 The impressive sales numbers for Animal Crossing: New Horizons continue to come in after more than a year since its release in March last year!
In total, Animal Crossing: New Horizons has officially sold more than 32.63 million copies as of March 31st, 2021 according to Nintendo's most recent financial earnings release.
Unsurprising to anyone, these numbers propelled Animal Crossing: New Horizons to the best selling Nintendo Switch game for the company's 2021 fiscal year with 20.85 million copies sold from April 2020 to March 2021.
Previous sales numbers for Animal Crossing: New Horizons marked 26.04 million copies as of September 30th, 2020 and 31.18 million copies as of December 31st, 2020. This does show that the game's momentum has certainly slowed down in recent months, coming after the busy holiday season that surely sparked many sales.
Still, selling almost one and a half million copies in just three months during the slowest quarter of the year is still a very impressive number coming only behind Mario Kart 8 Deluxe's 1.98 million copies sold in the same period.
This marks the transition of Animal Crossing: New Horizons becoming an 'evergreen' title for Nintendo that continues to deliver consistent numbers as one of the keystone games that new Nintendo Switch owners pick up with their system.
On the other hand though, this means that the game is likely approaching the point of hitting a ceiling when it comes to interest from existing Nintendo Switch owners.
That could potentially reduce the incentive on Nintendo's part to continue releasing more substantial free updates with significant content as it's unlikely such an update would effect sales too much going forward having reached such saturation.
Speaking on a completely speculative basis, we think it might be more likely for Nintendo to consider some sort of paid expansion or DLC for Animal Crossing: New Horizons at this point allowing the company to take advantage of this massive install base who could purchase such an upgrade.
On the other hand, many Nintendo fans have speculated the same for additional tracks and other DLC in Mario Kart 8 Deluxe — yet it's never happened to this day 4 years later, so we could be completely wrong. Predicting the future moves of Nintendo continues to be a struggle for anyone who tries!
Stay tuned to Animal Crossing World for everything on Animal Crossing: New Horizons, including our extensive Guides section here. Our most popular pages include May Day Event, New May Creatures, April Update, Sanrio Villagers & Items, Sanrio Amiibo Cards, Nook Points, Build-A-Bear, Redd Art, and Sea Creatures.