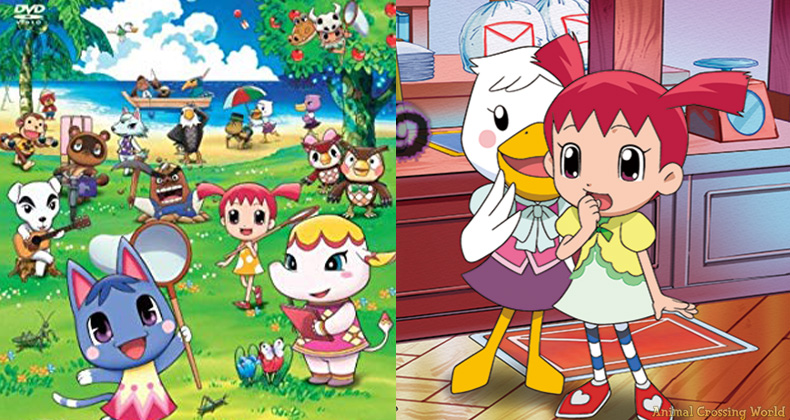 Could we see another Animal Crossing movie in the future? A recent interview with Nintendo's president about future expansion of the company's IP into other projects has us hoping!
In a wide-ranging interview with Fast Company last week, Nintendo President Shuntaro Furukawa spent some time discussing Nintendo's recent interest in expanding their IP outside of video games into external areas like theme parks, merchandise, and movies.
The most widely known example of this expansion is likely the just-opened Super Nintendo World themed land inside of Universal Studios Japan earlier this year. It's the most ambitious project yet from Nintendo embracing their property in the world outside of video games.
Super Nintendo World features an elaborate Super Mario themed landscape, a dashing alternate-reality infused Mario Kart attraction, and a relaxing Yoshi's Adventure ride! Future rumored plans for the land include a possible Donkey Kong mine cart rollercoaster attraction too.
A lesser known project that Nintendo has been working on though is an upcoming Super Mario feature film co-developed by Illumination, an animation studio best known for their work on the Minions and Despicable Me films. Shigeru Miyamoto is said to be working closely on the project as well.
In the interview with Fast Company, Mr. Furukawa intriguingly remarked on how Nintendo is exploring animation projects beyond just the Super Mario movie saying, "Animation, in general, is something that we are looking into, and not just this franchise."
Here's the full excerpt from Fast Company's interview:
However the movie turns out, it seems unlikely to be a one-shot experiment. The appeal of Nintendo's properties may skew younger than Marvel and DC's superheroes, but it's easy to visualize them becoming a similar idea factory for Hollywood—a big-budget Zelda theatrical adventure here, a Kirby Netflix series there. Furukawa acknowledges the potential beyond a single Mario movie: "Animation, in general, is something that we are looking into, and not just this franchise," he says.
That's pretty interesting news to us as when thinking about the biggest franchises that Nintendo has to offer these days after Mario, we can't help but feel that Animal Crossing ranks pretty high up on the list in light of last year's Animal Crossing: New Horizons success.
Sure, a The Legend of Zelda project likely comes first before anything else, but we'd argue it's not entirely clear what comes next afterwards. Franchises like Metroid and Kirby are certainly popular too, yet have fallen by the wayside in recent years in comparison to Animal Crossing.
And if an Animal Crossing project were to blossom somehow, this wouldn't actually be the first time that the Animal Crossing series has seen an official animated film! Long-time fans will know this already, but we have a feeling many newer fans might not even know there was a movie.
All the way back in December 2006, about a year after the release of Animal Crossing: Wild World for Nintendo DS, an official Animal Crossing feature film called Doubutsu no Mori was released in Japan.
The movie follows a girl named Ai as she moves into a new far away village for the first time, just like in the earlier Animal Crossing games. Along the way she finds herself running errands for Tom Nook, meeting villagers, and encountering many of the special characters found in Animal Crossing: Wild World including Mr. Resetti!
Unfortunately, an official release of the film overseas outside of Japan never occurred, but fans have produced some pretty solid subbed and dubbed versions online. We won't link them here for obvious reasons, but you can find them out there if you're interested!
Of course, Animal Crossing was only at a small tiny fraction of its current popularity back then, so we can only begin to imagine the possibility of a modern animated project today. It's simply a no-brainer for Nintendo to consider Animal Crossing if they're exploring other franchises for animation!
Have you seen the original Animal Crossing film released in 2006? Would you be hyped for a sequel if Nintendo created one? Let us know your thoughts in the comments below!
Stay tuned to Animal Crossing World for everything on Animal Crossing: New Horizons, including our extensive Guides section here. Our most popular pages include May Day Event, New May Creatures, April Update, Sanrio Villagers & Items, Sanrio Amiibo Cards, Nook Points, Build-A-Bear, Redd Art, and Sea Creatures.