With many rumors about the alleged Nintendo Switch Pro swirling around in recent weeks prior to E3 2021, we've noticed an interesting detail with one of the Animal Crossing Twitter account's most recent posts.
As most Animal Crossing fans are well aware by now, the official Twitter accounts for Animal Crossing: New Horizons in the persona of Isabelle around the world regularly share updates on the latest seasonal items and events for players to keep everyone informed.
These tweets always include a handy screenshot showcasing whichever new seasonal items have been introduced into the game, usually with carefully posed characters in a fitting scene.
Typically, the maximum resolution of the screenshot displayed by Twitter is 1920×1080 pixels, as you'd expect since that's the 1080p resolution Animal Crossing: New Horizons operates at on Nintendo Switch. The same applies for all other screenshots of the game released on Nintendo's press room in the past.
Nintendo Shares 4K+ Screenshot Of Animal Crossing: New Horizons
That's what usually happens at least, but we happened to notice something out of the ordinary from one of the most recent Animal Crossing tweets posted by Nintendo this week.
On June 5th, the official Animal Crossing Isabelle account operated by Nintendo of America shared a screenshot in a tweet announcing the availability of new seasonal items from Nook Shopping for the Dragon Boat Festival and Dano Festival.
Hi there! I hope you're having a great weekend. Maybe spending some time near the water or on a boat? What a coincidence! Nook Shopping is offering some fun seasonal Dragon Boat Festival items from now through the 14th! The festival itself is celebrated on June 14th. Have fun! pic.twitter.com/JBPwbX8aCF

— Isabelle (@animalcrossing) June 6, 2021
Here's the thing though — that attached screenshot to the tweet was actually uploaded at an enormously high resolution of 5760×3240, far larger than the 1920×1080 resolution that Animal Crossing: New Horizons runs at on your Nintendo Switch!
If you view the tweet on a high resolution device, like a computer running at 4K, Twitter will automatically load the screenshot at a 4K-like resolution of 4096×2304. On the Twitter mobile app, you can even spot a 'Load in 4K' option on the tweet to trigger the higher resolution.
Furthermore, you can adjust the image URL manually by changing the '&name=' parameter to 'orig' to trigger the 5760×3240 resolution image that Nintendo uploaded to Twitter. Click here to directly view the full size version of the screenshot yourself — notice how closely you can zoom in while still maintaining a high level of quality.
Given all of the rumors swirling lately about an upcoming Nintendo Switch Pro that would display games at an increased 4K resolution, seeing Nintendo post a screenshot at such a high resolution certainly raises some eyebrows.
Not The First 4K Screenshot Posted Either
Furthermore, an in-depth analysis conducted by Animal Crossing World of every screenshot tweeted in 2021 by all three major regional Twitter accounts for North America, Japan, and the United Kingdom revealed that this week's instance wasn't the first time.
Hi, friends! Shamrock Day is coming up soon, and I'm already thinking about all the green! I hear that both Nook Shopping and the tailor shop are getting in on the fun with shamrock-themed items available now for a limited time. I hope you get a chance to check them out! pic.twitter.com/JUKuW3tAiB

— Isabelle (@animalcrossing) March 10, 2021
Back in March after the Mario Update for Animal Crossing: New Horizons, the @animalcrossing account shared two further screenshots in 4K+ resolution showcasing the Shamrock Day and Pi Day seasonal event items. But afterwards, the account went back to uploading the usual 1080p images.
Interestingly, the official Japanese Animal Crossing account (@doubutsuno_mori) appears to avoid uploading these high resolution screenshots entirely, despite otherwise being the exact same content! It's possible that the operators of the Japanese account have been more careful to avoid sharing a screenshot that exceeds the advertised resolution.
Click here to view the full-size 5760×3240 Shamrock Day screenshot and click here to view the full-size 5760×3240 Pi Day screenshot. Note that Twitter still applies some fairly heavy JPG compression, which dilutes the full potential of this high resolution.
What Does This All Mean?
We do want to be clear that this doesn't necessarily indicate any kind of confirmation about the rumored Nintendo Switch Pro, thought it's certainly curious. There are other more likely explanations too.
For one, these screenshots appear to be uploaded at a resolution beyond the expected 4K size that's expected from an updated Nintendo Switch. If they were explicitly from a Nintendo Switch Pro intended for public release, we'd likely see them stick to a lower standard 4K resolution of 3840×2160.
However, it does reveal that in some capacity, Nintendo has a version of Animal Crossing: New Horizons running at an increased 4K+ resolution — at least for internal development and promotional purposes. Further, it seems that Nintendo has been capturing screenshots in recent months using this capability.
That's still pretty interesting and does get us quite excited given how strong the rumors surrounding an expected Nintendo Switch Pro upgrade have been lately in the lead up to E3 2021 — a console expected to output 4K graphics.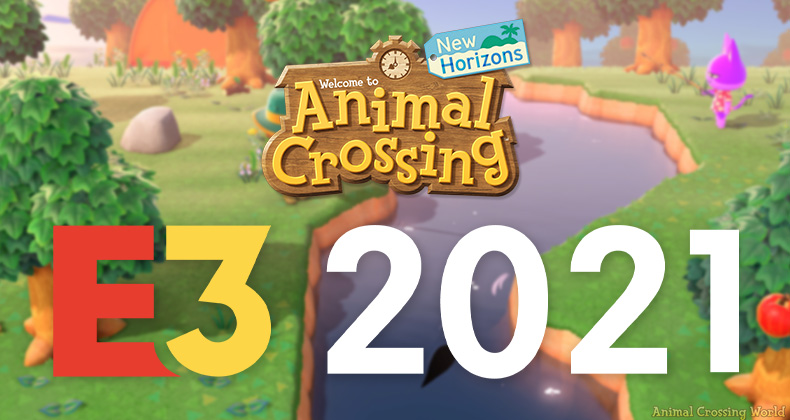 At the very least, we can probably take away from this discovery that Animal Crossing: New Horizons has a solid chance of receiving a higher resolution update on the upgraded Nintendo Switch, given that the developers appear to already be doing so for internal purposes. Nothing is ever a guarantee though.
Regardless of the conclusions, we thought these screenshots were a neat little discovery that the Animal Crossing community doesn't appear to have talked much about so far! Let us know your thoughts in the comments below.
---
Stay tuned to Animal Crossing World for everything on Animal Crossing: New Horizons, including our extensive Guides section here. Our most popular pages include Wedding Season Event, Upcoming Seasonal Items, Summer Shells, New June Creatures, Animal Crossing @ E3 2021, Sanrio Villagers & Items, Sanrio Amiibo Cards, Redd Art, and Sea Creatures.
Animal Crossing: New Horizons News Nintendo Switch Speculation