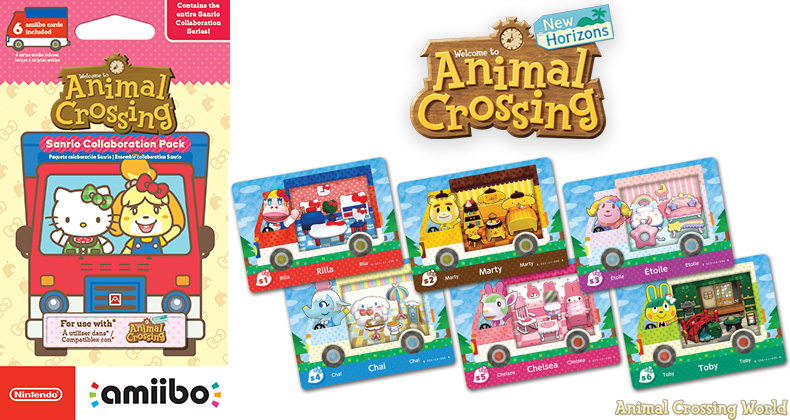 A long-awaited restock of the Sanrio Collaboration Amiibo Cards for Animal Crossing: New Horizons originally released in March appears to be circulating in the United States and other regions this week!
While there has been no official announcement from Nintendo or Target yet, a number of Animal Crossing fans across both Reddit and Twitter have reported spotting the Sanrio Amiibo Cards at their local store in the past couple days.
We were able to count at least 8 different fans on various Reddit threads reporting a sighting at their local Target, and at least another 4 more sightings from Twitter users — so it seems that this restock isn't an isolated incident.
did they restock sanrio Amiibos? my target had a bunch today from amiibo
Can confirm. Target got these back in stock. Although it may vary by store. They said my store would get more on the 5th as well. DPCI#: 207 04 1355 pic.twitter.com/NIvI2kwYvi

— ChiChwa (@HereticHero3422) August 1, 2021
Found this at my @Target today 👀👀

Animal Crossing amiibo Sanrio set ✨

It's good seeing that they were able to restock them!#animalcrossing #AnimalCrossingNewHorizons pic.twitter.com/OguoNFzm91

— Purimatchi (@Purimatchi) July 31, 2021
During a visit to a local TARGET, I saw some packs of the Sanrio × Animal Crossing amiibo cards 😮
Happy to say that I now own a pack of these cards 🥰#AnimalCrossing #ACNH pic.twitter.com/fypVrwsY6I

— Jose A.C. (@JoseAC_1996) August 2, 2021
It's worth noting that some fans claim that they were informed of an August 8th street date for this restock of cards, so it may be worth checking Target stores again around that time if you can't find them today. We are unable to verify that date though.
Additionally, Canadians can find the Sanrio Cards available in stock online at Best Buy Canada right now. They were available for backorder some time ago, but appear to have been properly re-stocked for immediate shipping as of July 30th. Be sure to grab them now if you're in Canada and still searching for these cards!
Get these Sanrio x #amiibo cards before they're gone! #AnimalCrossing #NintendoSwitch

— BBY Canada Gamers (@BBYC_Gamers) July 30, 2021
A restock was also seen online at EB Games Australia a couple days ago, according to a user comment we received, but unfortunately we weren't able to cover this one before stock was already sold out.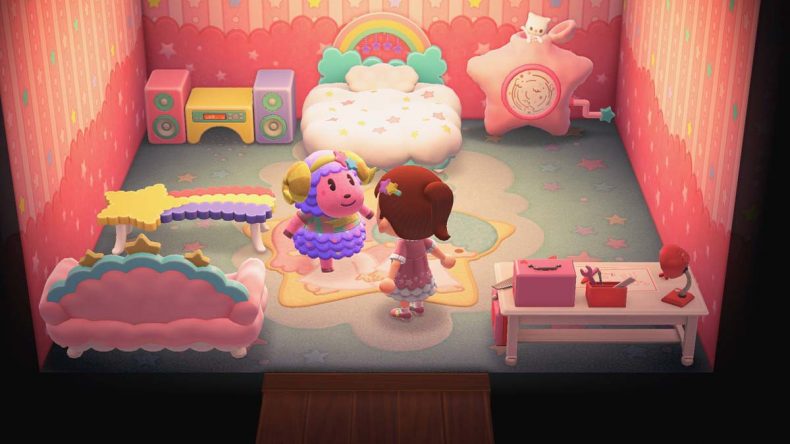 Through all of these appearances, it certainly appears that Nintendo has recently produced a new run of the Sanrio Amiibo Cards and is sending them out in the wild right now, so it's worth keeping an eye on wherever the cards are sold in your local region!
For those unfamiliar, the Sanrio Amiibo Cards are a collection of six different cards featuring Sanrio inspired Animal Crossing villagers and items that can be scanned into your island. Originally released in March, there's been little availability since.
Stay tuned to Animal Crossing World for everything on Animal Crossing: New Horizons, including our extensive Guides section here. Our most popular pages include Summer 2021 Update, New Halloween Items, Fireworks Show 2021 Event, New August Critters, Bug-Off Event, Sanrio Villagers & Items, Sanrio Amiibo Cards, Redd Art, and Sea Creatures.