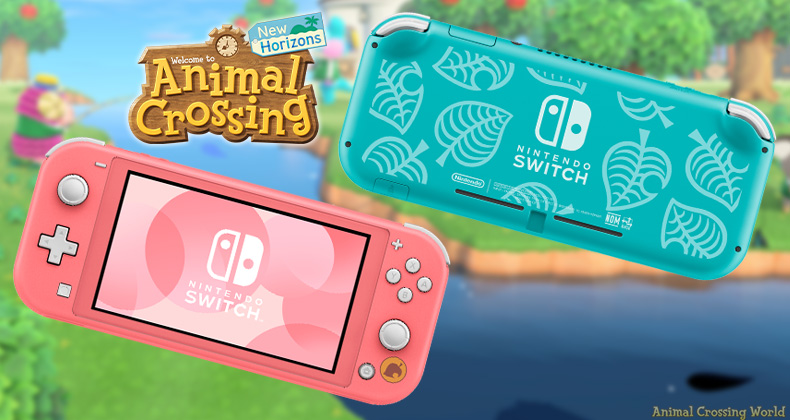 Brand new Animal Crossing: New Horizons themed Nintendo Switch bundles are coming soon for the holiday season starting next month!
Both bundles come with a Nintendo Switch Lite and you can choose between either the cute pink coral coloured Isabelle's Aloha Edition or the cool blue turquoise coloured Timmy & Tommy's Aloha Edition.
No matter which color you get, both Aloha Edition bundles feature the iconic Animal Crossing leaf logo on the front underneath the right analog stick, and a large white leaf pattern on the system's backside. It's a relatively basic design ultimately, but still delivers a special Animal Crossing flair.
Both versions will in fact come with a free digital download version of Animal Crossing: New Horizons included for $199.99 USD or $259.99 CAD. Many recent Nintendo system bundles don't actually come with an included copy of the game, or are priced accordingly to represent little or no discount from a non-bundle, so this is a welcome surprise to have a great value bundle.
In the United States, the pink Isabelle edition will be exclusive to Target, while it will instead be exclusive to Shoppers Drug Mart in Canada. The blue Timmy & Tommy edition will be exclusive to Walmart in both the United States and Canada. Both will launch on October 6th in North America, and October 20th in Europe.
For any dedicated players looking to start a fresh new Animal Crossing: New Horizons island save and playthrough without deleting their original island, this could be the best option we've seen yet as it combines the cheapest Nintendo Switch system with a free included copy of the game.
Plus, you do get a special edition Animal Crossing themed system too, instead of a generic model — so it might feel a little better than buying a carbon copy of what you already own.
Of course, you ideally wouldn't need to purchase a new system at all, but unfortunately Animal Crossing: New Horizons continues to frustratingly support only a single island per Nintendo Switch system.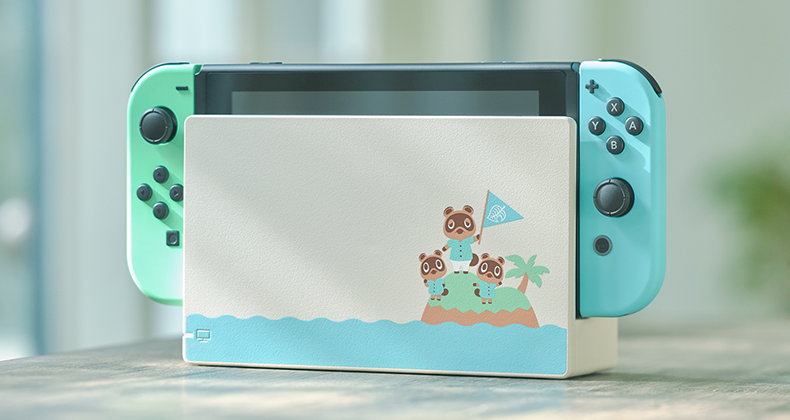 As cool as these new Switch Lite designs look though, nothing can ultimately compete with the iconic special edition Animal Crossing: New Horizons Nintendo Switch we saw back at launch in March 2020!
Stay tuned to Animal Crossing World for everything on Animal Crossing: New Horizons, including our extensive Guides section here. Our most popular pages include Redd Art, Acorns & Pine Cones DIY, Bug-Off Event, September Creatures, Bush Types & Colors, Villager Houses, Sea Creatures, K.K. Slider Songs, New Items In 2.0, Series 5 Amiibo Cards.