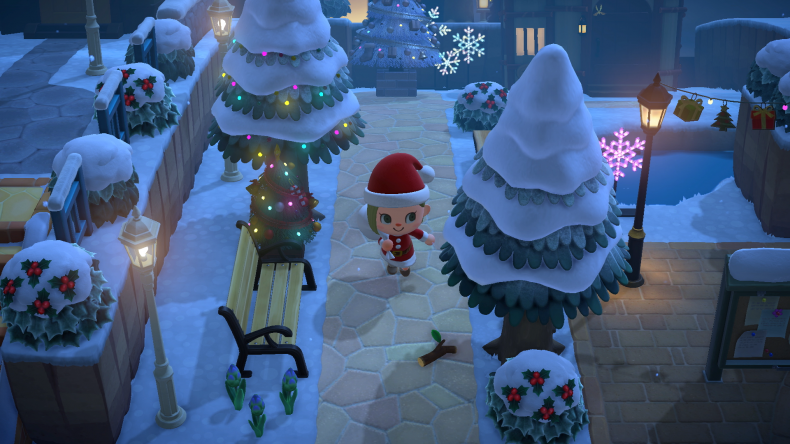 The future of Animal Crossing: New Horizons is continuing to look bright with more significant updates on the way throughout next year, according to Nintendo of America President Doug Bowser!
In a wide ranging interview with Polygon, the NoA President was asked about many Nintendo topics, including the breakout success of Animal Crossing: New Horizons earlier this year.
As you'd expect, Doug Bowser shared how the game exceeded all possible expectations, not just in sales but in the manner of how Animal Crossing became a cultural touchpoint around the world.
Given that success, many Animal Crossing fans have been wondering just how long Nintendo intends to support New Horizons with major content updates and Polygon wanted to know as well.
In their next question, the interviewer inquired about whether the significant updates we've come to expect around once every couple months will be continuing past the first year, and generally what the plan for Animal Crossing updates is.
Animal Crossing: New Horizons January Update — What We Know, Release Date, Predictions
Unsurprisingly, Bowser dodged his way around the question to the best of his ability going as far as to talk extensively about the user generated content we see in the form of patterns and dream islands as ongoing content. That's great and all, but it's really not what we want to hear about!
But then in a follow-up question pushing back, Bowser was asked directly whether he could foresee the 'sorts of updates that we've been seeing in the first year' from Nintendo continuing into 2021.
In response, it seems the Nintendo of America President gave as short of an answer as possible simply saying that 'we definitely see that continuing'. It's still a promising answer though!
Given the interviewer's specification of updates that are similar to the ones we already received this year, we're hoping this is a good sign that Nintendo won't slip into a reduced schedule next year and will keep up the pace of new content coming to Animal Crossing: New Horizons.
Here's the full exchange with Doug Bowser and Polygon on the topic of Animal Crossing updates:
Polygon: You know, I was looking back to [Animal Crossing:] New Leaf and the way that game was supported long-term. It had its yearlong schedule. And then, basically, it stuck with that same schedule for several years. And then there was a significant content update that came later.

Given the immediate success of [New Horizons], do you foresee following a similar cadence as New Leaf? Or do you think this becomes more something in line of the Animal Crossing mobile game, which is constantly evolving? At this point, you are releasing, like, once a quarter, a pretty significant update in New Horizons. Do you see that continuing beyond this first year? Or what do you see as the plan there?

Doug Bowser: Yeah, I see two potential avenues here, one you already mentioned, which has been our update schedule that comes from the developers. And that can be around seasons, it can be around events, it can be around enhanced gameplay features. And that will continue as we go forward.

I think the thing that is very unique and different about Animal Crossing: New Horizons, however, is also the [user-generated content], and people's ability to really lean into user-generated content and make that available and to share that with their friends. And that doesn't happen on any cadence. That's an ongoing, constantly changing and evolving environment where people can visit each other's islands and take advantage of that UGC, bring it to their islands and share it. So I think that's another aspect that really is strengthening the engagement over time with Animal Crossing.

Polygon: Sure. In addition to the UGC, you foresee these sorts of updates that we've been seeing in the first year continuing into the next year?

Doug Bowser: We definitely see that continuing.
As far as we're concerned here at Animal Crossing World, this is exactly what fans should be expecting to happen. Don't get us wrong — Animal Crossing: New Horizons is a great game, but there's still so much more potential to be expanded upon in the future.
We already know that the next major Animal Crossing: New Horizons update is planned for release in late January introducing the Festivale event with Pave, plus an update with new Mario items is expected sometime in March.
Beyond that though, the future of Animal Crossing updates has remained a relative mystery. We've only been promised anything up until March 2021, although there's been some more vague statements like the recent claim that Nintendo plans to keep players playing for a 'long time'.
Ultimately, this interview with Doug Bowser doesn't bring any groundbreaking news, but marks another reassuring sign for Animal Crossing fans that the content updates we've come to expect are set to continue for the duration of next year.
Personally, I'm hope that we'll see a greater focus on new permanent features, rather than events, now that Nintendo had the chance to implement all of the major holidays. What would you most like to see in a second year of Animal Crossing updates? Let us know in the comments below — don't be shy!
Stay tuned to Animal Crossing World for everything on Animal Crossing: New Horizons, including our extensive Guides section here. In particular, don't miss out on our popular Winter Snowflake Recipes, How To Build Perfect Snowboy, Christmas Toy Set, Christmas Ornament Recipes, Thanksgiving Event, Redd Art, and Sea Creatures guides.