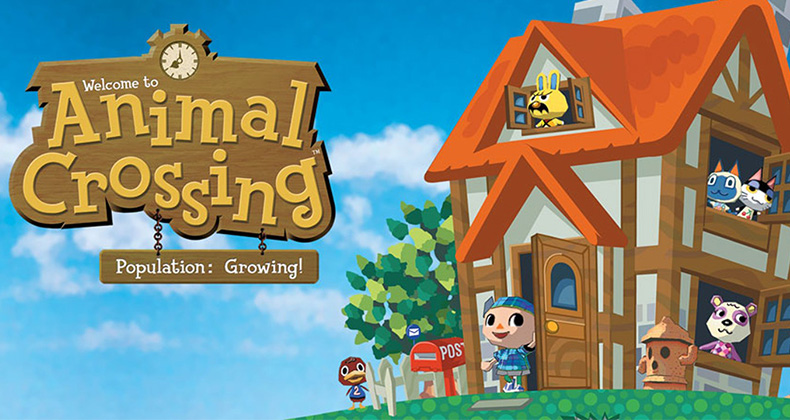 In a great milestone for the Animal Crossing series, the original Animal Crossing on GameCube has been inducted into the World Video Game Hall of Fame this week!
Hosted by The Strong's National Museum of Play, the World Video Game Hall of Fame aims to select a few of the industry's most notable games each year to induct into a prestigious collection. Selection is made by video game journalists, scholars, and a Player's Choice ballot.
Icon Status, Longevity, Geographical Reach, and Influence are all major factors considered when determining newly eligible games for the Hall of Fame. Obviously, the Animal Crossing series has easily exceeded all of those criteria this year!
We're so glad to see Animal Crossing finally receive the recognition it truly deserves in this past year of blockbuster sales, and this honor from the World Video Game Hall Of Fame is a great cherry on top of a great year.
Here's what Research Historian Racquel Gonzales from the Museum of Play had to say about Animal Crossing's induction this year:
"The freedom of play in Animal Crossing gave the game wider gender and age appeal than many other video game titles of its time. The low stakes of Animal Crossing also allowed people to play at their own leisure without penalty. These elements may help explain why its latest installment proved such a huge hit during the COVID-19 pandemic, when everyone was searching for a little neighborly sociability."
In a nice touch, it appears that all three versions of the original Animal Crossing will be included in the Museum as artifacts — the very first Nintendo 64 game in Japanese, the initial GameCube port in Japanese, and the updated GameCube port for English audiences. Though, this does not include the enhanced e+ version later.
Honestly, the original Animal Crossing on GameCube is quite a different game than what we know as Animal Crossing: New Horizons today on Nintendo Switch. Of course, it doesn't have nearly as large of a feature set, but there's a unique vibe to the game that's hard to understand unless you've played it yourself.
I highly recommend any Animal Crossing fans who haven't already experienced the classic game to give it a try if they can find an opportunity. There's just something so special and different about it compared to newer sequels.
Sadly, Nintendo hasn't offered much in the way of easily accessible ways to play the classic Animal Crossing though. We'd love to see some sort of Virtual Console style release, or even a full-on remake with updated visuals!
Three more classic video games joining Animal Crossing in the 2021 World Video Game Hall Of Fame induction includes the original Microsoft Flight Simulator, the first Starcraft, and Where in the World is Carmen Sandiego?.
Other finalists that almost made the cut this year include Call of Duty, FarmVille, FIFA International Soccer, Guitar Hero, Mattel Football, Pole Position, Portal, and Tron.
Stay tuned to Animal Crossing World for everything on Animal Crossing: New Horizons, including our extensive Guides section here. Our most popular pages include May Day Event, New May Creatures, April Update, Sanrio Villagers & Items, Sanrio Amiibo Cards, Nook Points, Build-A-Bear, Redd Art, and Sea Creatures.