Happy Thanksgiving everyone! Another exciting and brand new holiday event has arrived in Animal Crossing: New Horizons to enjoy throughout today.
While playing an Animal Crossing event can never be a complete replacement for spending time with our loved ones, it's a nice diversion to experience especially during a year in which it's not possible for many of us to travel safely and be with others.
The Turkey Day festivities for Thanksgiving begin in Animal Crossing: New Horizons at 9AM local time on your island today running all day long until Midnight. During this event, dining tables will be setup outside of Resident Services, villagers put on cute hats carrying around plates, and Franklin the World-Class Chef shows up for a visit.
Having trouble seeing Franklin? Make sure you're connected to the internet with a linked Nintendo Account to get Version 1.6.0a
Throughout the day, you can collect ingredients for Franklin to cook dishes for the entire island. These ingredients can include pumpkins, mushrooms, fish, sea creatures, and more.
When you collect all of the ingredients to complete a recipe, give them to Franklin and he'll cook the dish with you! Each recipe also has a secret unconventional ingredient that you can use to enhance a dish.
Learn what these off-recipe ingredients are, and trade for ingredients you're missing, by giving fish to villagers cooking in their houses on Turkey Day.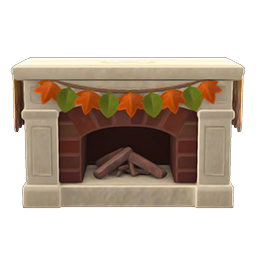 In return for all of your hard work, you'll be able to get four different non-craftable Turkey Day items exclusive to this event. Plus, eight Turkey Day DIY Crafting Recipes can be unlocked when perfecting every recipe.
For a full rundown of absolutely everything going on in today's Turkey Day event including every ingredients and recipe, check out our complete Turkey Day Thankgiving Event Guide here!
Of course if you're unable to play today for any reason, it's worth reminding that once this event has been unlocked today by Nintendo, you can always time travel backwards to November 26th later if you miss it. It's always more fun to experience these holidays in real time though!
Let us know in the comments below how the Turkey Day Event goes for you, what event items are your favorite, and how you think this Animal Crossing: New Horizons event stacks up to the previous ones so far.
Stay tuned to Animal Crossing World for everything on Animal Crossing: New Horizons, including our extensive Guides section here. In particular, don't miss out on our popular Mushrooms, Maple Leaves, Acorns & Pine Cones, Thanksgiving Turkey Set, Christmas Toy Set, Redd Art, and Sea Creatures guides.