Gyroids are unique furniture items that make sounds in Animal Crossing: New Horizons! Learn how to find and grow them, plus a complete list of the Gyroids you can collect in this guide.
Newly introduced in the massive Version 2.0 Update released on November 3rd, you'll need to have your copy of Animal Crossing: New Horizons fully updated to experience Gyroids.
What Are Gyroids In Animal Crossing?
One of Animal Crossing's quirkiest items, Gyroids are a distinct type of furniture that make interesting sounds when switched on. In addition, you can customize them into many different color variations to fit any room's design!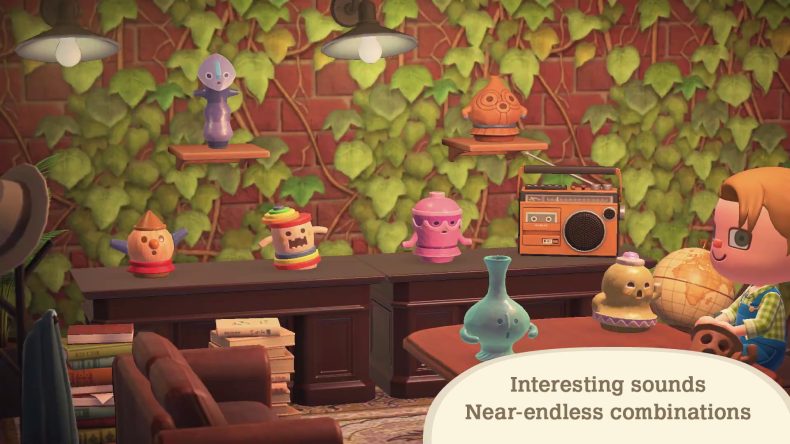 They've been a staple of all past Animal Crossing games, but were unfortunately missing in Animal Crossing: New Horizons until the latest update.
How To Find & Get Gyroids
To get your hands on some cute Gyroids in Animal Crossing: New Horizons, you first need to find a special Gyroid Fragment item!
These little pieces can be found buried in the ground on both your home island, and on mystery islands visited using Kapp'n Boat Tours. Additionally, Brewster will give you one as a gift when you first meet him.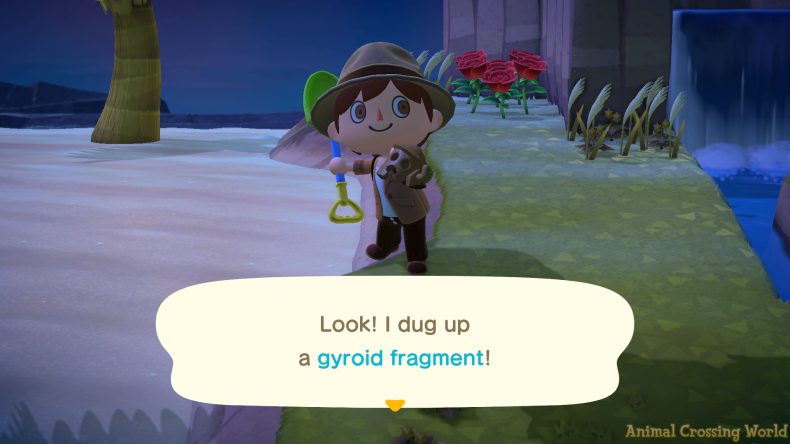 Additionally, you can sometimes find entire Gyroids in non-fragment form buried on your island after a day of rainfall.
How To Grow Gyroid Fragments
Once you have your hands on a Gyroid Fragment, find an empty space on your island, dig a hole, and bury the fragment in the ground — just like planting fruit!
After planting a Gyroid Fragment, it's important to water it as well with your Watering Can to ensure it grows. Rain on your island should suffice as well.
During the next in-game day after planting and watering a Gyroid Fragment, simply return to where you buried one and dig it back up to reveal a random new Gyroid furniture item!
Complete List of Gyroids in Animal Crossing: New Horizons
There are 36 different types of Gyroid furniture items you can collect in Version 2.0 of Animal Crossing: New Horizons, which you can see photos of below:
In the images above, we're displaying one color variation for that type of Gyroid, but almost Gyroid has between 3 to 6 different variations that you can customize at a DIY Workbench to make it look different than the version seen above.
Note that the Brewstoid is a special Gyroid that cannot be collected from digging up Gyroids in the ground. Rather, you'll need to purchase enough cups of coffee from Brewster!