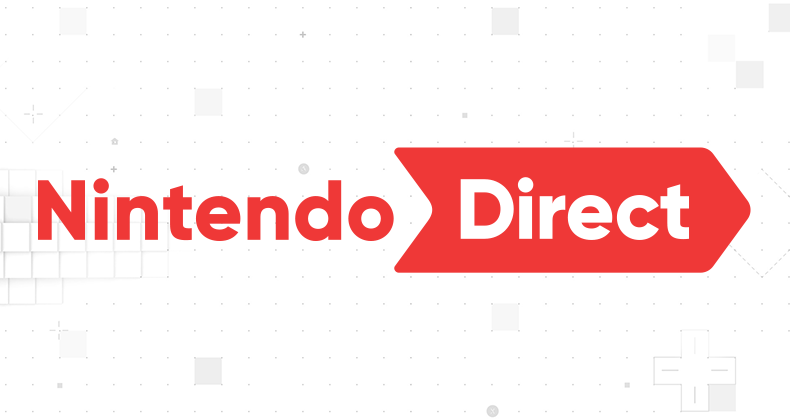 Yes, you read that headline correctly — a brand new Nintendo Direct presentation has just been announced by Nintendo for tomorrow afternoon and this is not a joke!
Scheduled for broadcast on Wednesday, February 17th at 2PM Pacific Time / 5PM Eastern Time, this rare Nintendo Direct will be 50 minutes long and feature information on available games like Super Smash Bros. Ultimate, as well as brand new games releasing in the first half of 2021.
For those who aren't familiar since it has been a very long time, Nintendo Directs are a pre-recorded presentation that Nintendo releases ever so often packed full of announcements for upcoming games and additions to existing games on Nintendo Switch.
UPDATE: The Nintendo Direct has been released since this article was written revealing a new look at the upcoming Super Mario items for Animal Crossing: New Horizons, including a special unexpected surprise!
A Nintendo Direct used to be broadcast at least a couple times a year, but since the pandemic started early last year, we've seen this pattern stop making this week's presentation the first standard Nintendo Direct to release since September 2019.
As for any relation to Animal Crossing, we're certainly hoping that a preview of the March Update for Animal Crossing: New Horizons with Super Mario items could make an appearance in tomorrow's Nintendo Direct.
That's not just some blind hope either as there's precedent. Shortly after the launch of Animal Crossing last year, a Nintendo Direct Mini presentation shared a preview for the upcoming Bunny Day event and hinted that the next update would include Leif later in the month.
With the Mario Update currently scheduled for sometime during March 2021, it wouldn't be out of question at all for Animal Crossing: New Horizons to make an appearance in this Nintendo Direct given we're just a couple weeks away and it is one of Nintendo's best selling games now!
Furthermore, many Animal Crossing fans have been speculating that March could see a particularly major 2.0 update to celebrate the game's first anniversary on March 20th. We really don't know if that will happen, but if it does, this Nintendo Direct would certainly be the place to shine a spotlight!
As dedicated Animal Crossing fans, we of course always watch the standalone update trailers with fascination, but an appearance in the Nintendo Direct would bring any major update news to a far wider audience.
If the upcoming update in March does in fact introduce any major new features to the game, then Nintendo will want to ensure that news gets out to everyone in hope they return back to their islands, not only the biggest fans that have been playing every single day anyway.
So in conclusion, while it's impossible to say for sure, we do think it's quite likely that this week's Nintendo Direct could feature an Animal Crossing: New Horizons segment. Nintendo even specified that this presentation would focus on 'available games', such as Super Smash Bros. Ultimate — that includes Animal Crossing!
You can watch the Nintendo Direct live at Nintendo's website or check back here on Thursday afternoon for any Animal Crossing news that happens to drop as you can count on us to cover it.
Be sure to let us know down in the comments below what you're hoping to see in tomorrow's Nintendo Direct — both realistic expectations and your grandest dreams!
Stay tuned to Animal Crossing World for everything on Animal Crossing: New Horizons, including our extensive Guides section here. Our most popular pages include Sanrio Card Reprint, ColourPop Collection, Winter Snowflake Recipes, How To Build Perfect Snowboy, Redd Art, and Sea Creatures.