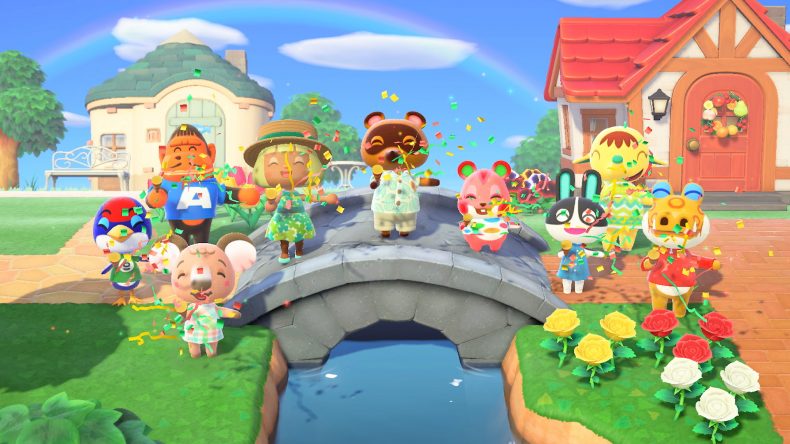 In a recent post-E3 media interview, Nintendo of America President Doug Bowser has briefly confirmed details on the company's future plans for Animal Crossing: New Horizons.
After a recent no-showing of the Animal Crossing series at E3 2021, some fans questioned the future of Animal Crossing: New Horizons and whether any further new content will ever arrive in future updates.
Thankfully, Nintendo of America's president has confirmed in an interview with The Verge today that there are in fact future plans for new content, specifically "new and fun activities to engage with".
Here's the full quote regarding Animal Crossing by Nintendo of America president Doug Bowser, via The Verge:
While we didn't talk about it [during the E3 Nintendo Direct], we absolutely have plans going forward to ensure the 33 million people who have islands out there have new and fun activities to engage with. Look for more to come.
Although "new and fun activities to engage with" isn't exactly the most specific language one could hope for, the phrasing does give us some hope that content beyond simply new seasonal items is coming eventually, given the keyword of 'activities'.
Obviously, none of this comes as a particularly big surprise — we never thought that Animal Crossing: New Horizons updates would completely cease yet, rather it was just disappointing not to hear any mention at E3 this week.
Still, it is more than welcome to have a high-level Nintendo executive confirm that new content is indeed still on the way eventually and an announcement will come sooner or later. Even hearing a statement as brief as that at E3 would have been the difference for many fans.
We're also glad to see the acknowledgement from Doug Bowser of just how many copies Animal Crossing: New Horizons has sold — 33 million and counting, as he says — with the implication that those many fans are awaiting new content to enjoy!
It remains to be seen exactly how significant the next content update will be though. Animal Crossing players will certainly be hoping for something closer to the significance of early updates like the Spring Update and Summer Update last year that brought major features like Swimming and Jolly Redd, rather than small seasonal changes.
Given the expected timing for the next update though, it's likely at least one part of it will be focused on refreshing the August Fireworks Show event for 2021 as it is currently not available during this year yet. Hopefully, there's some juicy new 'activities' to enjoy as well!
Let us know in the comments below your thoughts on Doug Bowser's recent Animal Crossing: New Horizons comments, and what you hope to see in the next Animal Crossing: New Horizons update.
Stay tuned to Animal Crossing World for everything on Animal Crossing: New Horizons, including our extensive Guides section here. Our most popular pages include Wedding Season Event, Upcoming Seasonal Items, Swim In River Glitch, New June Creatures, Sanrio Villagers & Items, Sanrio Amiibo Cards, Redd Art, and Sea Creatures.