With less than 48 hours remaining until when we expect the Version 2.0 Update for Animal Crossing: New Horizons will release, let's discuss the secret and hidden features we're still hoping to see in these final moments!
Although the Animal Crossing Direct broadcast last month was jam packed of exciting new additions coming in Version 2.0, there's still some more features we're hoping to see in the update — and we believe that Nintendo would have reason to leave some of these a hidden surprise, rather than spoil absolutely everything with the Direct.
Third Nook's Cranny Shop Upgrade
Right at the top of our plausible wish list of secret additions is likely a feature that many fans have their minds on too: a new upgraded third version of the Nook's Cranny shop!
The progression of slowly upgrading and expanding the Nook shop in town with new improvements has been an iconic element of the Animal Crossing series since the very beginning, but Animal Crossing: New Horizons has still yet to receive more than two versions.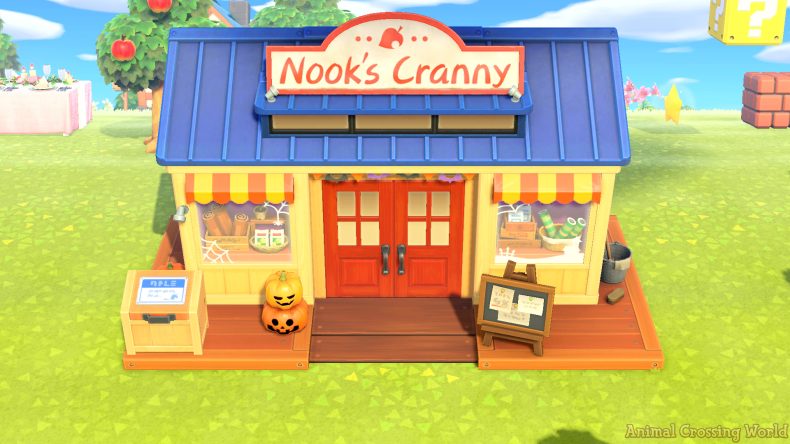 And while the topic of Nook's Cranny was never breached in the Animal Crossing Direct, we're still holding out hope for the possibility of a newly upgraded store regardless.
That's because we really don't think Nintendo would want to spoil absolutely every addition to Version 2.0 with the Animal Crossing Direct. After all, Animal Crossing has always been a series about surprise and delight.
If that's the case, we believe that a new Nook's Cranny upgrade would be exactly the type of feature that might remain hidden away by Nintendo for a surprise. After all, they were always a rather secret unlock in past games with mysterious requirements that could take months to fulfill.
Furthermore, one of the few remaining special characters that were left conspicuously missing from the Animal Crossing Direct happens to be Gracie — a fashionable giraffe who hosted her own shop within Nook's in Animal Crossing: New Leaf called GracieGrace.
Learn more about Gracie and some of her past exclusive furniture sets in our article here!
Right Side Room In The Museum's Second Floor
With so many other new features coming in the massive Version 2.0 Update for Animal Crossing: New Horizons, it can be easy to forget about Brewster and The Roost's upcoming arrival to your island's Museum!
It's worth going back to the original reveal that showed off The Roost's entrance on the left side of the Museum's second floor and thinking about what's happening on the other side of the stairs.
After the initial reveal prior to the full Animal Crossing Direct presentation, many fans speculated about possibilities for what other room or area could possibly get built right in that right side of the building's second floor to complete the symmetry.
Here's three plausible options in our view for how this Museum space could be used in Version 2.0 of Animal Crossing: New Horizons:
A dedicated gallery for displaying Gyroids — this type of room has been heavily hinted in past datamining.
A set of additional Museum Rooms to decorate and display additional furniture items — a feature like this was seen in Animal Crossing: New Leaf's second Museum floor.
An observatory type room with Celeste — probably the least likely option as it would be a pretty big feature to leave out of the Animal Crossing Direct.
Of course, it's not guaranteed at all that Nintendo will make use of this space as this is simply speculation, but we do think it's a fair possibility to hope for!
Plus, if this theory did pan out, it wouldn't be the first time that a fan theory about suspicious empty space came true in The Museum for Animal Crossing: New Horizons.
Back at the game's launch in March 2020, when there was no Art Exhibit inside The Museum, fans speculated wildly about how conspicuous the second floor with no rooms looked. Low and behold, an update weeks later revealed the new Art Gallery would take that exact space!
Take a look at the pre-Art Exhibit version of The Museun's second floor above to help refresh your memory — it's sure been a long time.
Finally, as a fun example to end the topic, check out this completely fake and photoshopped concept screenshot that Bradmenny on Twitter put together quickly after the September Nintendo Direct showing one version of what could be:
Again, please note that the above photo is a fake fan-created concept and is not a real screenshot of Animal Crossing: New Horizons!
Quality Of Life Tool Improvements
Nintendo didn't spend too much time on minor quality of life updates during the Animal Crossing Direct with the exception of home storage improvements and raised facility limits, but could there be more hiding?
When carefully crafting together a presentation like a Nintendo Direct, it's important for the company to be mindful of not spending too much time emphasizing relatively minor features for sake of not coming across as too pedantic.
That's why we think it's highly likely some more minor qualify of life improvements might be hidden under the hood in the Version 2.0 Update that weren't worth a mention in the Direct!
In particular, we're really hoping for some sort of changes to the way that breakable tools work in Animal Crossing: New Horizons. While more important content demands have taken over since, it's impossible to forget how much complaining there was about breaking tools at the game's launch.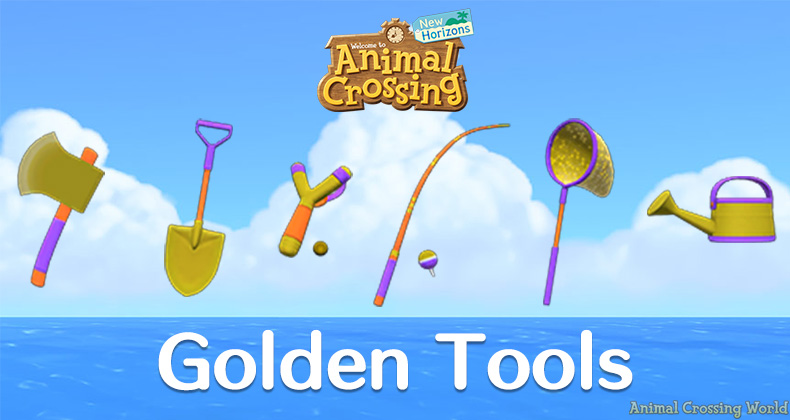 Perhaps most glaring of all, the fact that even Golden Tools crafted with Golden Nuggets can still break so easily has been extremely frustrating since Day 1, so we'd really love to see Golden Tools become unbreakable!
Even outside of Golden Tools, a simple change doubling or tripling the durability of all other Tool items would make a huge difference in player experience. There's also the infamous topic of multi-crafting, though we doubt that's in the cards.
New Fishing Tourney & Bug-Off Event Items
Perhaps this is reaching too far, but we can't help wonder whether some yearly events might receive updates to retain replayability for some time after the Version 2.0 Update, especially considering that Nintendo has announced that major updates will end.
In particular, we think the best use of Nintendo's resources here would be to introduce some new items for the Fishing Tourney & Bug-Off events. These recurring events take place many times in each in-game year.
But despite being so common throughout the year, most Animal Crossing players don't bother participating after their first or second time, before the first year is even over.
Given how many new furniture items we've already seen in Version 2.0 from the Animal Crossing Direct, easily reaching into the hundreds, it's not a stretch to think that Nintendo might have managed to sneak in some fresh new prizes for the Fishing Tourney and Bug-Off events!
And even if new items aren't on the table, a simple mechanic change to allow for random furniture prizes would be helpful too. In fact, a similar change was made to Balloons in Animal Crossing: New Leaf with the Welcome Amiibo update!
---
That just about wraps up some of the secret features we're hoping to see in the Version 2.0 Update for Animal Crossing: New Horizons when it launches later this week! It's the final stretch everyone — how are you feeling?
More Animal Crossing: New Horizons Version 2.0 Coverage
Stay tuned to Animal Crossing World for everything on Animal Crossing: New Horizons, including our extensive Guides section here. Our most popular pages include Prepare For Version 2.0, 16 New Villagers, Happy Home Paradise DLC, Series 5 Amiibo Cards, Version 2.0 Update, Mushroom DIY Recipes, New November Critters, Redd Art, and Sea Creatures.