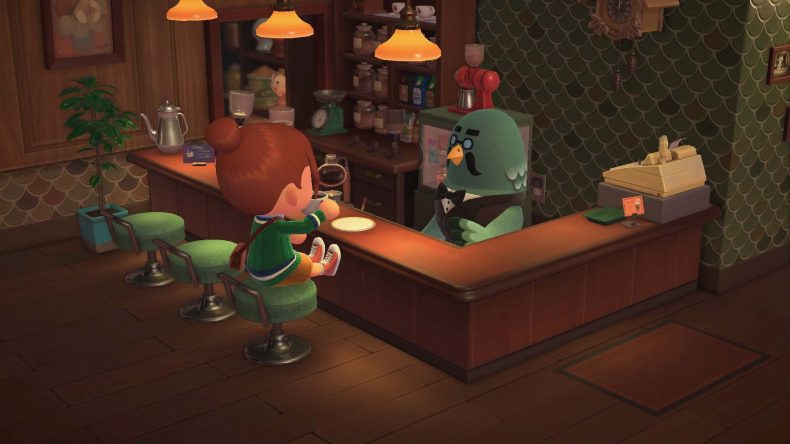 The Roost is a cozy café featuring Brewster you can find as part of the Museum in Animal Crossing: New Horizons after Version 2.0! Learn how to unlock The Roost in your Museum, find Brewster, and what you can do at the café!
Newly introduced in the massive Version 2.0 Update released on November 3rd, you'll need to have your copy of Animal Crossing: New Horizons fully updated to find Brewster and experience The Roost.
How To Unlock The Roost
The Roost doesn't come built-in to the Museum in Animal Crossing: New Horizons once you update to Version 2.0 — you need to put the work in to unlock it for your island by completing a mini-quest for Blathers! To begin the unlock quest, simply head to The Museum and look for Blathers in a 'thinking' sequence.
In order to trigger the thinking sequence from Blathers, you need to meet the following main conditions:
Completed the K.K. Slider unlock process.
Upgraded the Museum to include the Art exhibit.
Donate at least one Fish, Bug, Fossil, and piece of Art.
Be the Island Representative, also known as the primary player on an island.
Playing on your own with no visitors or co-op players, and not during the International Museum Day event.
After talking to Blathers about the Cafe for the first time, he will challenge you to help find Brewster and give you a copy of Brewster's Photo to keep.
How To Find Brewster
To complete Blathers' quest of finding Brewster, you need to take a boat tour from Kapp'n and visit one of his mystery islands. Kapp'n Boat Tours can be accessed by finding Kapp'n the green kapaa at your island's Pier, either in the bottom left or right, depending on island design.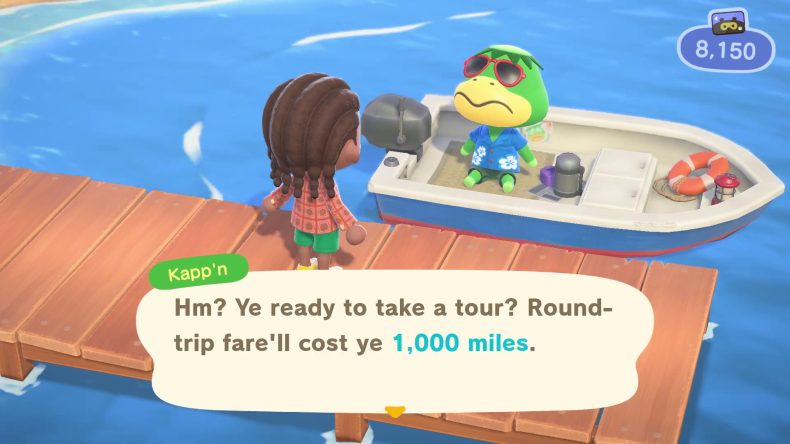 After spending 1,000 Nook Miles, Kapp'n will take you on an exclusive boat tour to a mystery island. Then search out the island until you find Brewster the pigeon in an adventurous outfit!
Once you find Brewster, speak to him for a short piece of dialogue, plus a special Gyroid Fragment gift. You can plant this fragment on your home island and water it to dig up a Gyroid the next day! There might be extra Gyroid Fragments elsewhere on Brewster's island too if you look around.
Building The Roost
After returning home to your island from finding Brewster, head back to the Museum and speak to Blathers to report your new findings! After a short conversation, Blathers will announce his intentions to build The Roost café.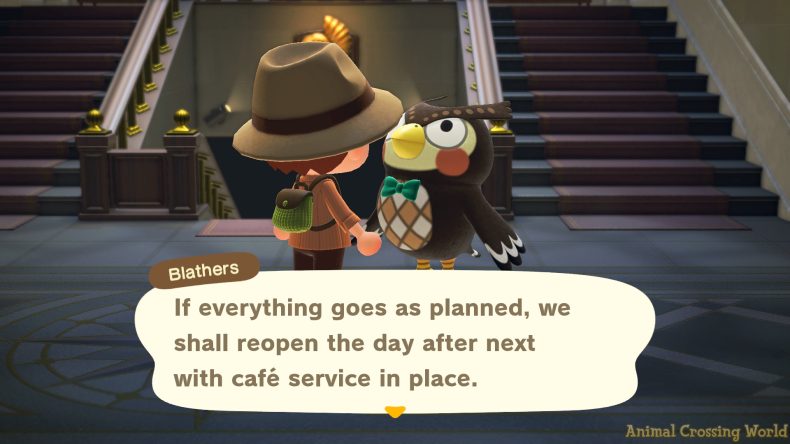 Your island's Museum will be closed during the next in-game day, with The Roost opening the next in-game day following, taking a total of two days until you can enjoy the new facility. Of course, impatient players can time travel ahead if they wish.
What You Can Do At The Roost
After The Roost has been built in your island's Museum, the cozy cafe can be access by climbing up the building's left side stairs to the second floor, and entering the room to the left next to Brewster's sign.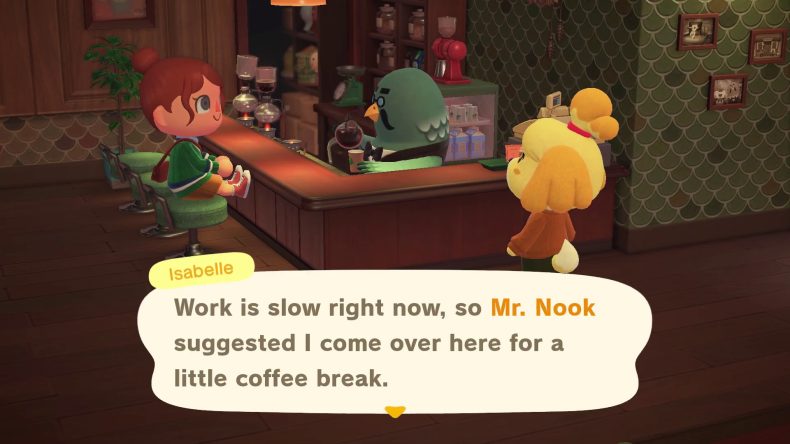 Once inside The Roost, you can chat with Brewster at the bar for a quick chat and cup of coffee at 200 Bells each! Be sure not to let it sit cold though — he hates that!
Sometimes special visitors like villagers and special characters will come by The Roost to join you for a cup of coffee as well, including Isabelle.
Even better, The Roost is fully compatible with online multiplayer allowing your friends to grab a cup of coffee with you too!
Invite Villagers With Amiibo
Using the Amiibo Phone found in the bottom left of The Roost, you can also invite villagers and special characters of your choice into the café! Just interact with the phone and tap a matching Animal Crossing Amiibo Card.
Special thanks to asteriation for datamined information regarding Brewster's unlock conditions.