Nintendo has revealed future update details for the upcoming Splatoon 3 during a game-centric Nintendo Direct, offering some interesting comparisons about how updates for Animal Crossing: New Horizons were handled not long ago.
Any Animal Crossing player who extensively played and followed Animal Crossing: New Horizons through its first two years can remember well that the game's update cycle was a bit of rollercoaster to say the least! The only consistency was a lack of consistency and communication of what was to come.
From the beginning with the Animal Crossing: New Horizons Nintendo Direct, free updates were indeed promised, but no details were given in terms of frequency, length of support, or even what would be included besides 'seasonal events'. And a media interview caused further confusion with a vague mention of 'two to three years' that turned out to be either misunderstood or inaccurate.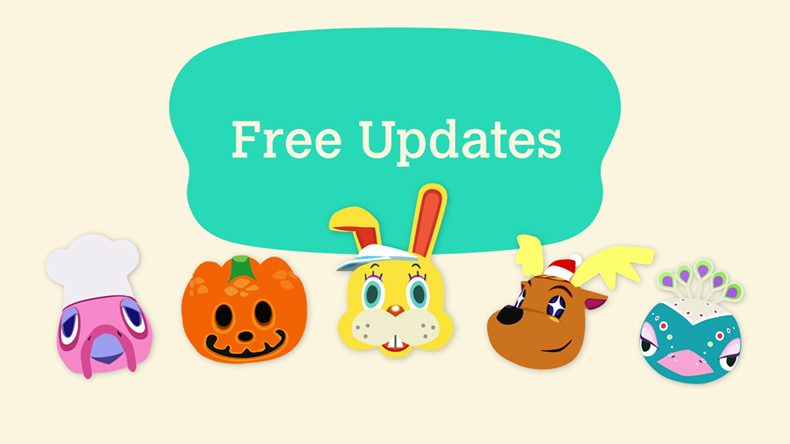 So in contrast to this experience with Animal Crossing: New Horizons, it's quite notable that Splatoon 3's Nintendo Direct today has done a pretty good job of setting some firmer expectations right out of the gate on the company's update plans for Splatoon 3, which we'll cover in this article.
First of all, Nintendo has confirmed clearly that two full years of free updates for Splatoon 3 are planned with new free weapons, stages, game modes, and fashion gear included in these updates. That's a nice improvement over a vague mention of future support without any timeframe.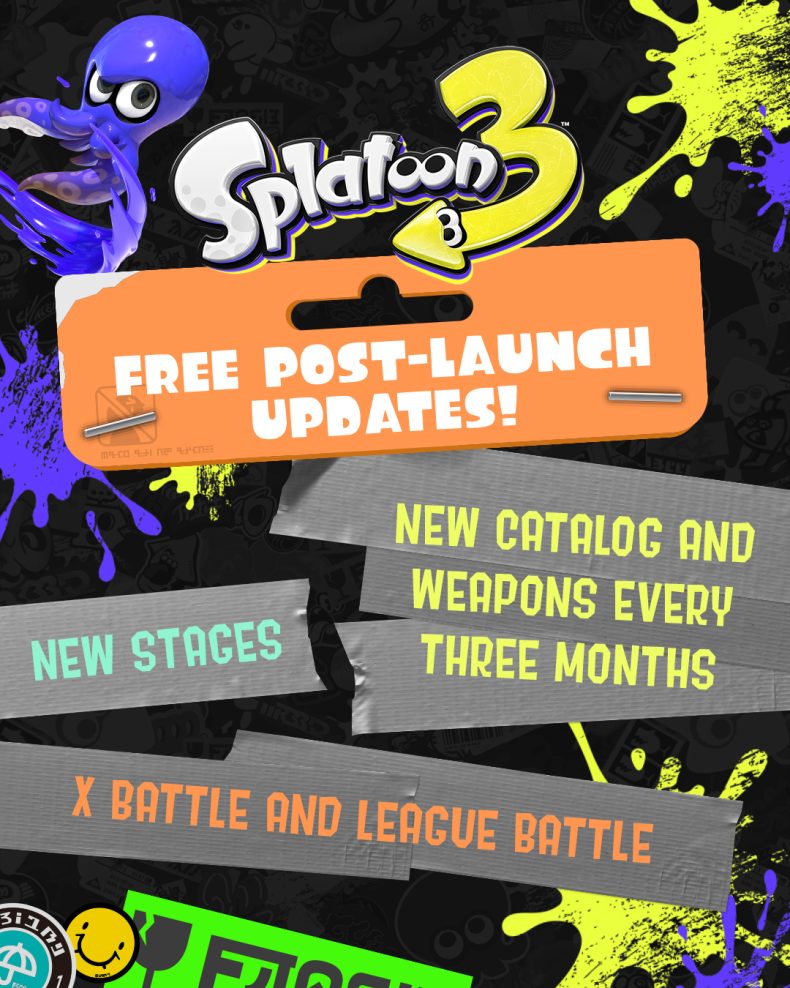 But going a step further, the company even outlined that Splatoon 3 players can expect these updates over two years to take place roughly every 3 months, or each season on the calendar. New weapons, fashion gear, and emotes specifically will be released on this schedule regularly, while stages could come on a different pattern.
With Animal Crossing: New Horizons though, fans weren't given any clear timeline of how long updates would continue for, let alone the general pace of release that could be expected. At best, some updates would come with a vague announcement of when the next would release, and even that stopped eventually leaving a long period of silence during mid-2021.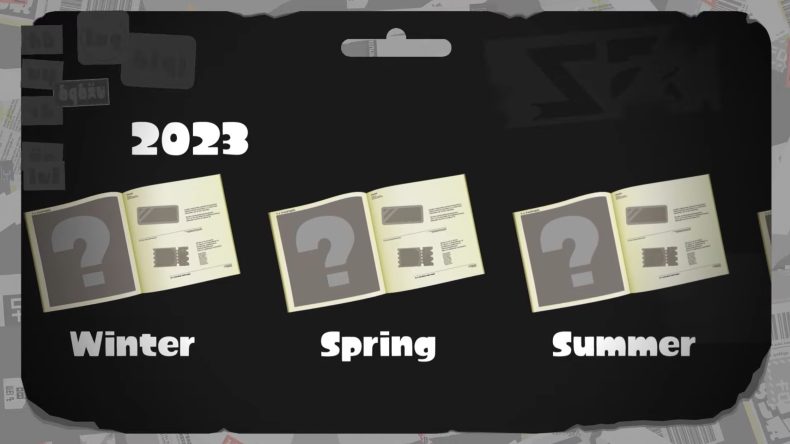 Looking towards Splatoon 3 again, Nintendo has gone as far as to even reveal that a piece of 'large-scale' paid DLC content is planned further down the line for Splatoon 3, which is certainly more transparency than Animal Crossing fans ever received. There's no date on this, but one can assume it may arrive toward the end of the previously promised free content.
In fact, Animal Crossing: New Horizons did end up getting just that exact type of large-scale paid DLC in the form of the Animal Crossing: Happy Home Paradise expansion in November 2020 adding new home decoration focused features, but it came as a last-minute surprise with no earlier communication that such content was in the works.
Months went by beforehand with nearly zero new content or announcements, with a notable absence of any information at E3 2021. Having any sort of heads up that a significant DLC was coming eventually would have made a huge difference and perhaps calmed some of the disappointment that brewed in the Animal Crossing community in that time.
In the end, we're quite pleased with the final result of Animal Crossing: New Horizons after the major Version 2.0 Update released in November last year, but there's no doubt that the road to that point was quite bumpy and unpredictable — and it really didn't need to be that way.
Hopefully, today's announcements for Splatoon 3 can be seen as a sign that Nintendo recognizes some of the mistakes that might have been made with the update rollout for Animal Crossing: New Horizons and the company is seeking to make improvements this time around with Splatoon 3!
It's worth mentioning as well that there is some amount of known crossover between developers on the Animal Crossing series and Splatoon series, including sharing the same Producer Hisashi Nogami, which makes this improvement particularly notable to us.
Let us know your thoughts in the comments below on Splatoon 3, the announced update plans for the game, and how you feel looking back on Animal Crossing: New Horizons updates with hindsight now. And if you're looking to try out the game, look out for the Splatoon 3: Splatfest World Premiere demo on August 28th!
Stay tuned to Animal Crossing World for everything on Animal Crossing: New Horizons, including our extensive Guides section here. Our most popular pages include Redd Art, Bug-Off Event, Fireworks Show Event. Bush Types & Colors, Villager Houses, Summer Shells DIY, Sea Creatures, K.K. Slider Songs, New Items In 2.0, Series 5 Amiibo Cards.