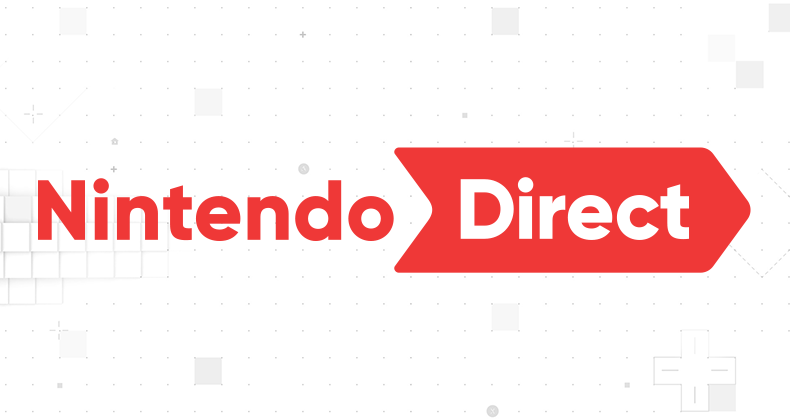 It's that special time of the year again as a fresh new Nintendo Direct presentation has just been announced by Nintendo for you to watch tomorrow! Read on for the details and our commentary on what to expect.
Announced to broadcast on Thursday, September 14th at 7AM Pacific Time / 10AM Eastern Time, this fall September presentation will be approximately 40 minutes long and feature information on upcoming Nintendo Switch games, focused on ones launching this winter.
For those who aren't familiar by any chance, Nintendo Directs are a pre-recorded presentation that Nintendo releases ever so often packed full of announcements for upcoming games and additions to existing games on Nintendo Switch.
Just like how a Nintendo Direct around the historical June period of E3 is expected, a second Nintendo Direct for the fall sometime during September is a tradition as well. In fact, this will be the eighth year in a row we've seen some kind of Nintendo Direct in September, though the notability of each one has varied.
September Nintendo Directs Are A Big Deal
Despite appearing to be a second-tier affair coming only a few months after E3 presentations in June, the September Nintendo Directs have historically featured some pretty big announcements, and sometimes better than earlier in the year!
Historically, Animal Crossing fans have been treated well in particular with many fall Nintendo Directs. We saw the first announcement of Animal Crossing: New Horizons in a September 2018 Direct and Animal Crossing: New Leaf's expansive Welcome Amiibo update detailed in a September 2016 Direct.
And of course, the most recent example would be that the massive Version 2.0 Update to Animal Crossing: New Horizons was first announced with Brewster teased in the September 2021 Direct! While none of this can foretell this year's events, don't dismiss September Nintendo Directs as they've certainly delivered the goods for Animal Crossing fans in the past.
Will Nintendo Remember Animal Crossing Exists?
It's a bit hyperbolic obviously, but it would be easy for some Animal Crossing fans to be feeling quite forgotten by Nintendo  these days given the pretty dire lack of activity on the series in the past couple years. Yet, we do still see occasional glimmers with a new LEGO collaboration potentially on the horizon and a set of themed Animal Crossing Switch Lite bundles coming soon.
Given this background, it's impossible not to wonder whether any sort of Animal Crossing news could show up in this fall September Nintendo Direct and end this perception of feeling forgotten. Naturally, if any notable Animal Crossing announcements are coming for the rest of this year, this week's Nintendo Direct is where they'll be found.
Of course, that type of curiosity a couple years ago used to be hope for news on an upcoming content update for Animal Crossing: New Horizons, and oftentimes Nintendo Directs did deliver on that.
RELATED: New Animal Crossing Themed Blue & Pink Nintendo Switch Lite Bundles Perfect For A Second Island
As has been well covered now though, the situation is quite different with Nintendo having made it extensively clear that the Version 2.0 Update was intended as the final major update for Animal Crossing: New Horizons. Going further, they insisted that Happy Home Paradise would be the one and only paid DLC.
So in the sense of Animal Crossing: New Horizons, that book should be considered fully closed and we shouldn't expect any such miracle major update or DLC announcements given that the company has quite literally told us it won't be happening.
Don't get me wrong, it certainly sucks and whether that was the right move or not has been debated endlessly in the two years since. But either way, it's clearly just the reality now and it's time for us to move on, because Nintendo sure has!
Don't Expect A Major New Animal Crossing Yet
Given the immense success of Animal Crossing: New Horizons being the number two best selling game on Nintendo Switch, there's no doubt the company is working away on something new for Animal Crossing fans. It's just a matter of when it's coming.
In our view though, the type of major mainline game everyone would like to see just isn't going to be announced until we see the next generation successor to the Nintendo Switch revealed — or the 'Switch 2'. And we'll likely have to wait until early next year for that to occur.
Though we have seen scattered exceptions to the rule, Nintendo has a history of preferring to release only a single large 'mainline' game in a franchise per console generation. And if that's truly the case here and the next Animal Crossing is indeed coming only to the Nintendo Switch's successor, then that essentially rules out a Nintendo Direct appearance until the 'Switch 2' is revealed.
Look Out For Animal Crossing Spin-Offs, Remakes, or Ports
Putting aside those dreams of an imminent mainline game though, it would be wiser to look toward the possibility of some kind of spin-off title to be revealed instead, as we find ourselves in a similar situation to when the previous Animal Crossing spin-offs released.
Animal Crossing: Happy Home Designer and Animal Crossing: Amiibo Festival were both released towards the tail end of their respective system lifecycles, which the Nintendo Switch is now in a similar position now as it begins to wind down after 6 and a half years.
When Nintendo approaches this phase of a console's lifespan, they often look toward focusing most of their development resources on major games for the next system. It's a tricky balance though, as it's important to ensure there are still some new releases to enjoy on the current system too, before the next one releases.
RELATED: Rumor: Animal Crossing x LEGO Collaboration Sets Could Be Coming Early Next Year
Lower budget and faster to development spin-off titles for popular franchises are a great solution for this problem, and the Animal Crossing franchise is ripe to capitalize on this due to the immense sales of Animal Crossing: New Horizons — just as Happy Home Designer and Amiibo Festival did in 2015 for the 3DS and Wii U respectively.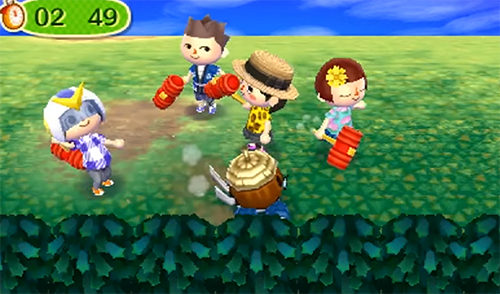 As for exactly what kind of spin-off could be released, that's inherently quite unpredictable with Nintendo, but there are two notable ideas that have been floating in my head for a while that I've suggested on here previously:
A multiplayer focused spin-off: Animal Crossing: New Horizons infamously neglected to include any sort of large multiplayer features like Tortimer's Island mini-games from New Leaf, so a spin-off focusing exclusively on that type of gameplay would fill the void.
A spin-off and remake hybrid: remakes have become increasingly popular lately, while Animal Crossing ages into an older franchise. This hasn't happened yet, but the potential is there to do some kind of remake with the classic GameCube or DS titles.
RELATED: My One Big Disappointment With Animal Crossing: New Horizons Version 2.0 Update
Overall, I think it's still possible we could see an Animal Crossing spin-off or remake style game announced in this Nintendo direct and come to the Nintendo Switch, but it's not particularly likely either. Furthermore, I wouldn't hold any hope at all for a mainline successor in this Direct, given Nintendo remains radio silent on the Nintendo Switch 2. We'll just have to wait a little longer friends!
Tune in on Sept. 14 at 7 a.m. PT for a #NintendoDirect livestream featuring roughly 40 minutes of information focused on #NintendoSwitch games releasing this winter.

Watch it live here: https://t.co/tUb8vyZNfx pic.twitter.com/WJcQ5ZQl1b

— Nintendo of America (@NintendoAmerica) September 13, 2023
You can watch the September 14th, 2023 Nintendo Direct live at Nintendo's website. If you miss it live, check back here at Animal Crossing World on Thursday morning for any relevant Animal Crossing news that happens to come as you can count on us to cover it — or sign up for our newsletter below to receive email notifications of Animal Crossing news!
Stay tuned to Animal Crossing World for everything on Animal Crossing: New Horizons, including our extensive Guides section here. Our most popular pages include Redd Art, Acorns & Pine Cones DIY, Bug-Off Event, New September Creatures, Bush Types & Colors, Villager Houses, Sea Creatures, K.K. Slider Songs.